We're not the only ones who think things aren't going to go well at the Kingdom's fair, are we? I mean, the idea of bringing the communities together in unity and to restart their long unsigned charter seems like one that's been a long time coming – especially since Rick's (Andrew Lincoln) "death" and whatever it was that broke up the communities years ago: the reason for the "Xs" on Michonne (Danai Gurira) and Daryl's (Norman Reedus) backs.
But we'll leave it up to Jerry's (Cooper Andrews) main squeeze Nabila (Nadine Marissa) to explain the importance of the Fair better than we can, as you're about to see in the following preview for AMC's The Walking Dead "Chokepoint":
Just to give you a sense of how things are at the Kingdom for Ezekiel (Khary Payton), Carol (Melissa McBride), and the others, here's a look back at an earlier preview where our heroes find themselves facing a threat to the fair from an unseen enemy: The Highwaymen. Looks like if the Kingdom's fair is to work, then Ezekiel is going to have to confront the threat directly…
The Walking Dead s09e13 "Chokepoint": Daryl's daring rescue mission forces Alpha to unleash a group of her own to retrieve what belongs to her, even if the price is paid in blood. The Kingdom's plans to reunite the communities is put in jeopardy.
AMC's The Walking Dead airs Sunday nights at 9 p.m. ET – and speaking of watching Sunday night live: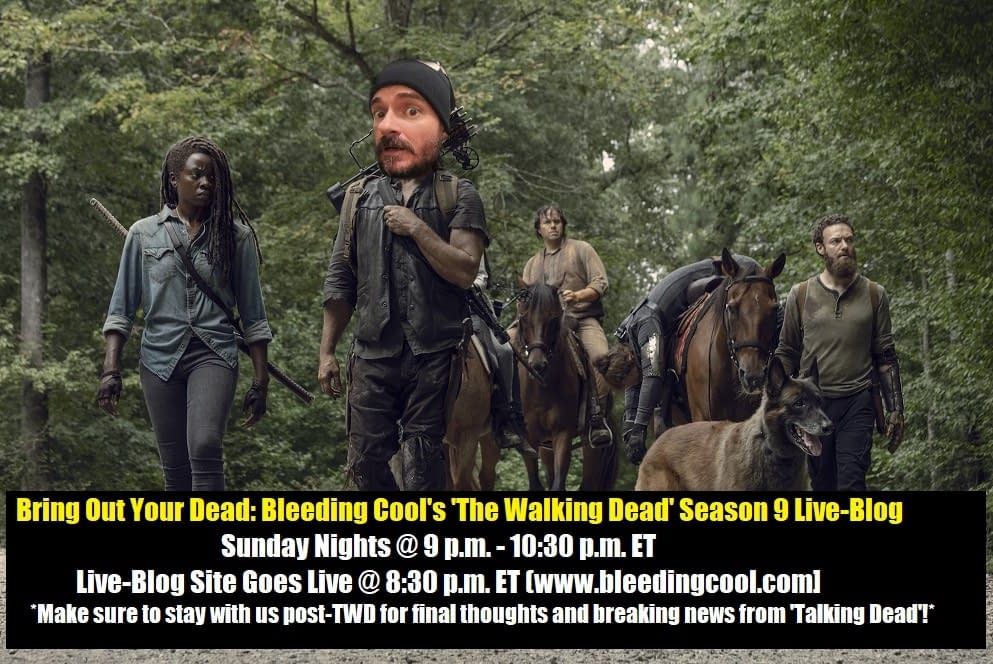 That's right! Bring Out Your Dead: Bleeding Cool's The Walking Dead Live-Blog is back each and every Walking Dead Sunday night – starting with a little "pre-game" at 8:30 p.m ET (live-blog goes live on our website) before charging head-long into our live-blog coverage beginning at 9 p.m. ET. After the show, hang out with us a little longer as we share our thoughts on the night's developments and offer up some predictions on what's still to come – and to see if Chris Hardwick has any news to break on Talking Dead.
The second half of "The Walking Dead" Season 9 finds our groups of survivors, both old and new, continuing to deal with the impact of events that took place during the six years that have passed. Since the disappearance of Rick, many of these characters have become strangers to each other, and in some ways, strangers to themselves.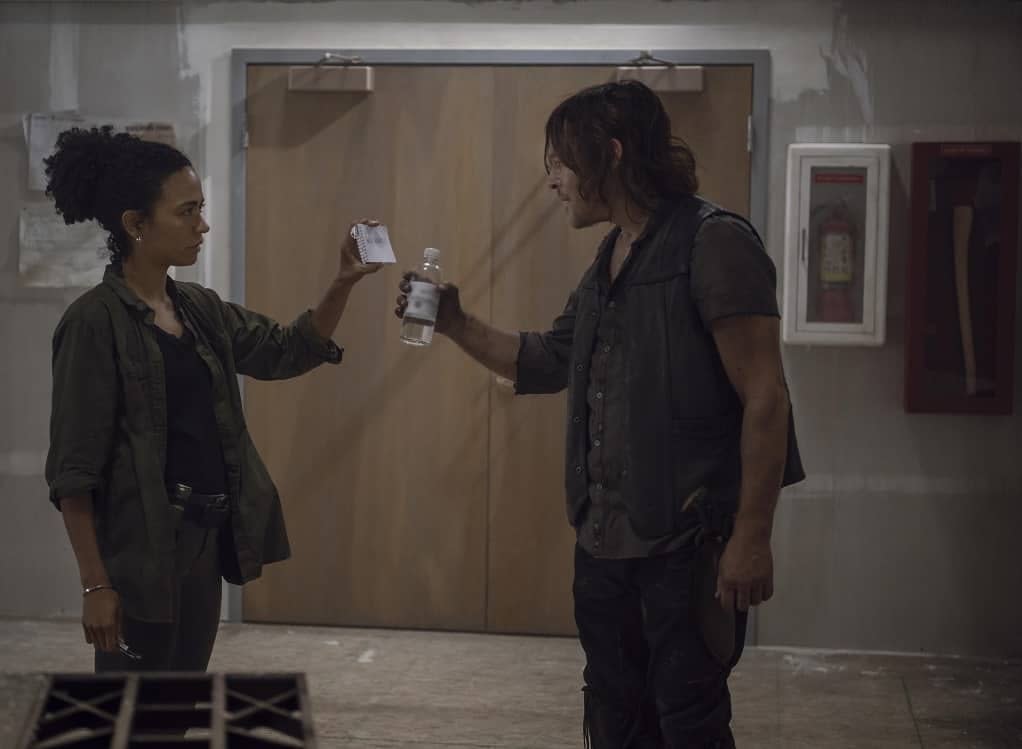 What they do know is that they are in undeniable danger. They will soon realize the world just beyond does not operate as they thought. The group's rules and ways of survival no longer guarantee their safety. A whole new threat has crossed their paths, and they soon discover it's unlike any threat they have encountered or endured before. The group will start to question what they think they see. What may appear to be normal in this post-apocalyptic world could actually be more disturbing and terrifying than when the apocalypse first broke out. All that is certain is the stakes are high and numerous.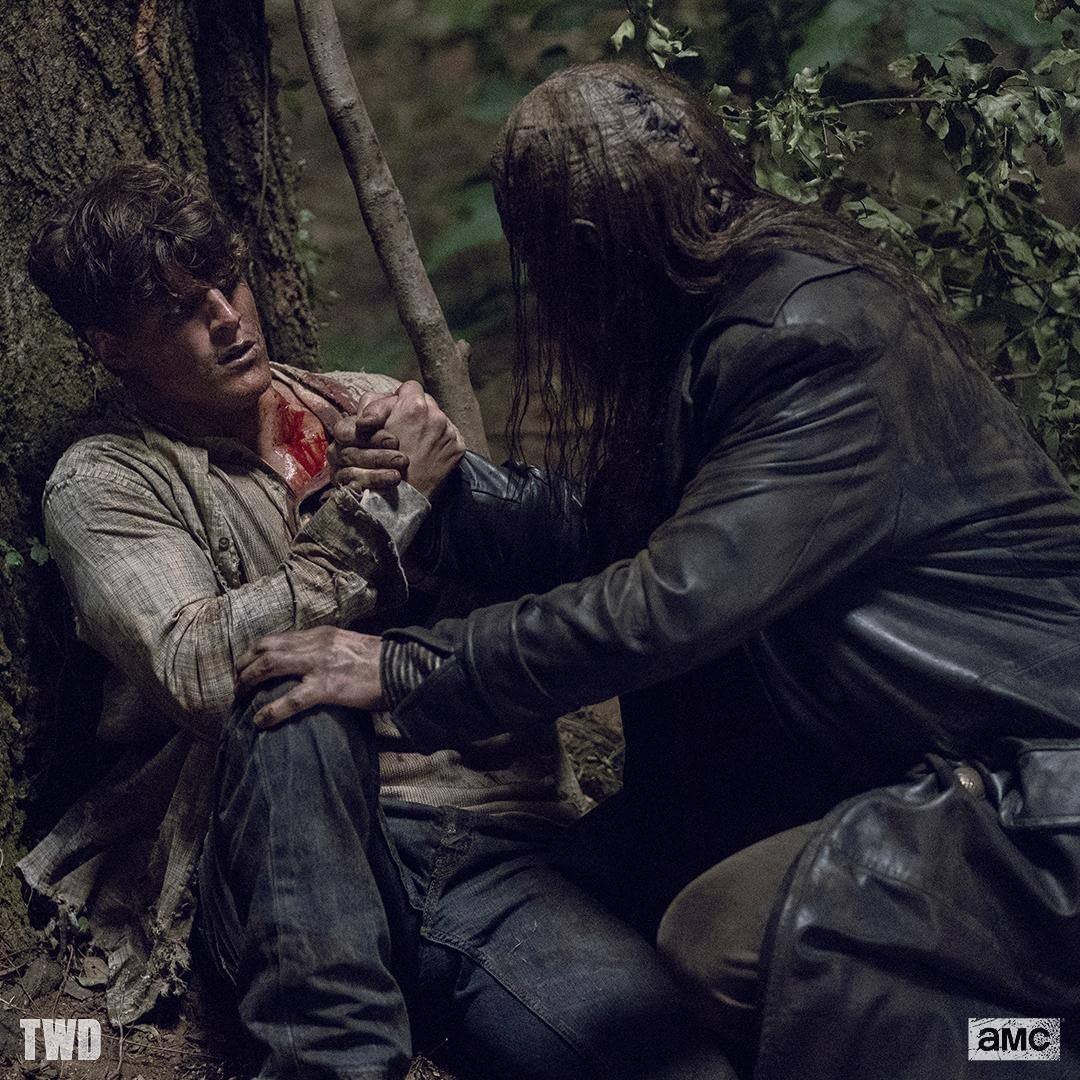 Based on the comic book series written by Robert Kirkman and published by Image Comics, "The Walking Dead" tells the story of the months and years after a zombie apocalypse and follows a group of survivors who travel in search of a safe and secure home. The series is executive produced by chief content officer Scott M. Gimple, showrunner Angela Kang, Robert Kirkman, Gale Anne Hurd, Dave Alpert, Greg Nicotero, Tom Luse and Denise Huth.