Watch 200 Episodes of Being the Elite in 45 Minutes
Following up on the epic 200th episode of Being the Elite that aired last week, the Young Bucks have released a 45-minute YouTube video highlighting the best spots of the past 200 episodes. Matt Jackson defeated Nick Jackson in Being the Elite #200 in a falls-count-anywhere backyard brawl and followed up with a montage looking back at the show's past at the end. This new video is much longer, however, and encompasses the show's entire run.
Where Does Being the Elite Go From Here?
With 200 episodes in the bag, where does Being the Elite go from here? In the latest issue of the Wrestling Observer Newsletter, talking about Being the Elite #200, Dave Meltzer addressed just that.
The show ended with a series of clips from the show's previous four years, traveling around the world, including clips of their last time in Reseda, their ROH farewell, the moment they realized the web site for the first All In crashed and when they found out the show had sold 10,415 tickets in 29 minutes, the announcement of the new promotion on New Year's Eve of 2019 while outside the Tokyo Dome Hotel, the Chris Jericho debut at the press conference, the plaque commemorating their show that the Sears Center has put in front of the building, clips of Brandon Cutler, Rick Knox and Private Party being told they were getting contracts, the announcement of the TNT deal, their first Funko Pops, their first action figures, the 2019 New Year's Eve party from Jacksonville and they asked what was next. Matt said, "For the first time, I don't know," in reference to living in current times, and it ended with Nick shutting down the computer. A lot of people thought this meant that it was the final episode. Matt Jackson said about that last point, "It's funny. We never know when the end is for the show. We've said it was going to end maybe 50 times at this point and it's always found a way back. So now, we always just plan finales and say we'll play it by ear and see where it takes us. A lot of people think the show is more important now than ever though. And I've already got ideas where we could take it if we do decide to keep going. My hunch is, we keep it going. But we're definitely approaching the end. I can feel that."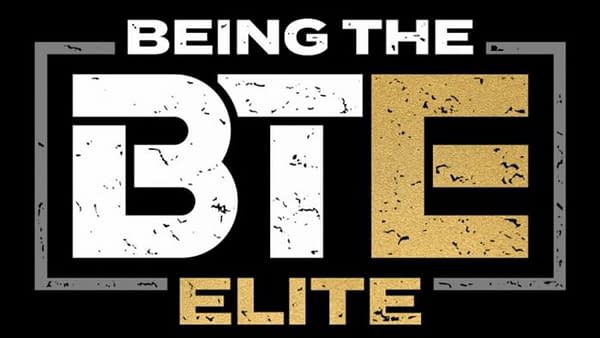 While the future may be uncertain, you can still look back at the past and everything Being the Elite has accomplished in the video above.