Posted in: FX, Hulu, Preview, TV | Tagged: fx, preview, season 5, teaser, what we do in the shadows, wwdits
---
What We Do in the Shadows: Guillermo Spoiler in Season 5 Key Art?!?
Is that a serious spoiler in the Season 5 key art poster for FX's What We Do In the Shadows or could it be a swerve? Let's take a look...
---
We're not sure how we missed it other than maybe we have some deep unconscious desire for him not to become a vampire and to stay a kick-ass super-human vampire hunter. Earlier today, FX released a Season 5 poster for What We Do in the Shadows that showed Nandor (Kayvan Novak), Nadja (Natasia Demetriou), Laszlo (Matt Berry), an aided Colin (Mark Proksch), and The Guide (Kristen Schaal) taking flight. At the time, we joked about how thankful we were that Guillermo (Harvey Guillén) still needed help, so that must've meant that he didn't turn. And yet – as you can see in the two pieces of key art that were released today – there was a tin set of wings on Guillermo's back that my mind completely blocked and suppressed. And then it hit me about an hour before I wrote this. Holy s**t! Did they just drop a major spoiler in the poster, confirming that Guillermo goes through with his plan to become a vampire? Or is the artwork more seasonally thematic, with Guillermo's wings a representation of something? And then there's also a chance it could be a storyline that we don't see coming…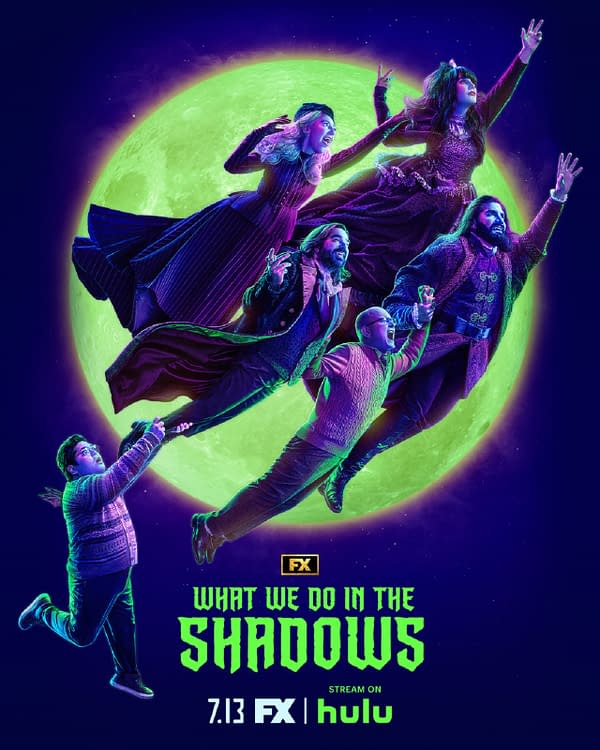 What We Do in the Shadows: Harvey Guillén on Guillermo & Season 5
EW's 2023 Pride Issue cover star Guillén shared some details about what we can expect from Guillermo when Season 5 gets underway. And right out of the gate, we learn that the series will pick up directly from the fourth season final, as the familiar turned vampire hunter/bodyguard looking to fast-track his becoming a vampire by any means necessary. "We pick up right where we left off. Guillermo is done waiting for his turn. Guillermo is taking matters into his own hands. And Guillermo is taking no prisoners. It's just like, 'We're done.' The clock is ticking," Guillén revealed.
For Guillermo, it's about taking advantage and moving forward at a time in his life when he can benefit most from it. "The whole idea of becoming a vampire is becoming a vampire at a young age, where you're still youthful," Guillén explains. "I mean, look at the familiars who were never made to vampires in the past seasons – it's kind of disappointing. We had Benjy [Jack O'Connell], who was like 86 and saying 'He's going to make me a vampire anytime soon…' Guillermo is like, 'I don't want that.'" As Guillén sees it, Guillermo doesn't want to fall victim to the horrors of regret. "We put off that vacation, we put off talking to that person that we have a crush on. It's 'later, later.' And then the clock is ticking and later never comes. Then you're stuck with no dreams and aspirations. You look back at a life and you think, 'Man, I wish I would've done this sooner.' So I think that's just for everyone in general. We never want to look back and have regrets that we didn't do it sooner," he added. "So you have a crush on someone? Tell them. If you want to change jobs, change it. If you want to quit your job, quit it. What are you waiting for? Start living your life now. Shut that off and breathe."
Created by Jemaine Clement and produced by FX Productions, What We Do in the Shadows stars Novak as Nandor, Demetriou as Nadja, Berry as Laszlo, Proksch as Colin Robinson, Guillén as Guillermo, and Schaal as The Guide. Joining them this season in recurring roles is Anoop Desai (American Idol) as an acquaintance of Nandor's from his ancestral homeland. In addition, SEAL Team star Parisa Fakhri (SEAL Team) has joined the cast as Marwa, one of Nandor's 37 wives from his days as an ancient warrior in the kingdom of Al Quolanudar. Clement, Waititi, and Paul Simms serve as executive producers for What We Do in the Shadows alongside Scott Rudin, Garrett Basch, Eli Bush, and Stefani Robinson.
---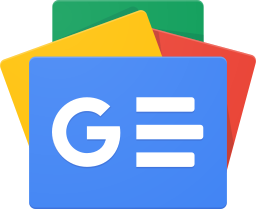 Stay up-to-date and support the site by following Bleeding Cool on Google News today!