What We Do in the Shadows Review: Nandor and Guillermo's New Dynamic
The second season of FX's What We Do in the Shadows kept its winning record going with another hysterical episode that was able to build upon a number of the season's storylines in-between the laughter. As always, the series continues to show you can be "extra" and funny at the same time, and it will work when it is given the care and consideration that the episodes this season have been given. It is also a perfect example that things can be silly and deep, and still work out and be funny. We get the appearance of an old "frenemy" who is in a little bit of a rough spot after the last time they had a run-in. And don't get me started on the fact that Nick Kroll guest stars in this episode, because the man can do no comedic wrong. "The Return" was packed with little moments that made me laugh so hard that I snorted.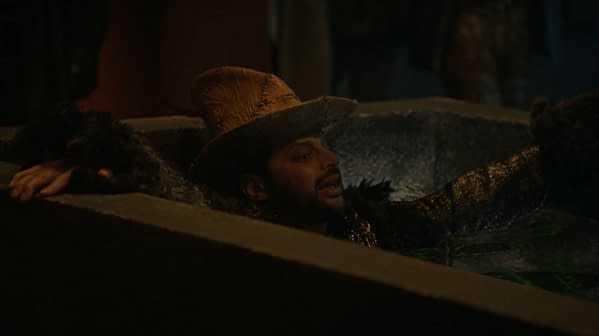 Nandor (Kayvan Novak) and Guillermo (Harvey Guillen) are my favorite characters, but Laszlo (Matt Berry) and Nadja (Natasia Demetriou) are the ones that break me the most. There is something refreshingly funny about their blatant honesty and disregard for how others may feel or think. Colin (Mark Proksch) is a close second to them, as I am incredibly intrigued by his character and his powers. I mean, he can suck people's energy through Twitter fights: pretty impressive. His powers seem to surpass what every other vampire can do, even when he just keeps it to a minimum. In a weird way, he's like the vampire version of Guillermo in he is walking untapped potential. It seems Collin has found a new way to feed online by trolling people and getting them annoyed. However, he starts getting into a back-and-forth with the wrong online "troll". After stalking the user and finding out where they live, he encounters a real troll. I loved that he managed to troll the troll, drain him, and let the sun turn him into stone. I wonder if anyone will come to save him from being stuck and the ramifications that will come from their little interaction.
The story with Simon the Devious (Kroll) and his little crew was simple enough, which was made it even that much better. The poor thing had been living in the sewers after his last encounter with Laszlo and Nadja, so he is begrudgingly "invited" to their residence – along with Carol, a blood-thirsty vampire who has it in for Guillermo. She confronts him when they are alone and confesses she can smell that he is a slayer. He tries escaping from her, but the moment she touches him his instincts kick in and he kills her. This was the best moment, as Nandor makes a joke even as he realized what Guillermo had done. Their interaction raised so many questions. Why did Nandor cover for him when he seems to dislike Guillermo so much? After seeing what Guillermo can do and getting a sense of what his instincts can result in, will Nandor continue trusting his familiar? As much as I hate how dismissive Nandor can be of him, there have been a number of moments that make you wonder if he still maintains a speck of humanity.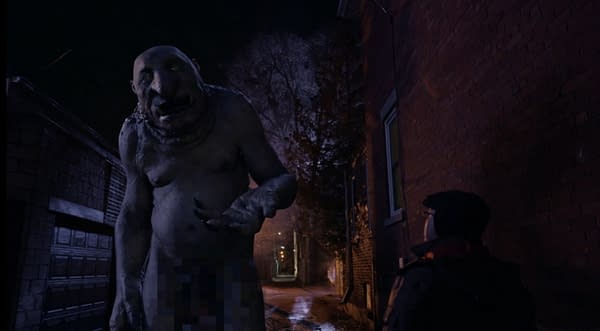 The animosity between Laszlo and Simon the Devious kept getting sillier and funnier with each passing minute, all because of a hat. Yes, you read that right: a hat. The fight between the two bitter hat lovers finds its way back into the sewers and results in one of my other favorite moments. As soon as Simon starts drowning and wondering about Carol's whereabouts, Nandor steps in to offer Guillermo some cover. But by "cover", I mean saying Guillermo did not kill Carol – even when no one asked or was probably even considering it. Once again, I found myself snorting like I was getting paid per snort. I hope we can see more of this new dynamic in the coming weeks, as Nandor now seems to be slightly afraid of Guillermo. What We Do in the Shadows really has me wishing we could get new episodes all year long, proving itself to be the perfect quarantine show.