WOW – Women Of Wrestling Is Back In 2022 Thanks To ViacomCBS
It's a very interesting and prosperous time across the wrestling industry right now. At no time before were there more wrestling promotions on major TV networks, giving more wrestlers the chance at a big stage in front of millions. And at no time have more non-traditional or even underseen wrestlers been given a shot at the main event scene. Of course, no group of wrestlers has seen a bigger rise up the ranks like the women of the industry, who have shattered through the glass ceiling of Bra & Panty matches and silent valets to main eventing WrestleMania.
This renaissance of women's wrestling has now reached the apex, as there will now be an entire show featuring solely women's wrestling on major TV networks with the announcement that the recently shuttered promotion WOW – Women of Wrestling will be returning in 2022 and on major television networks in 160 U.S. markets in a new deal with ViacomCBS.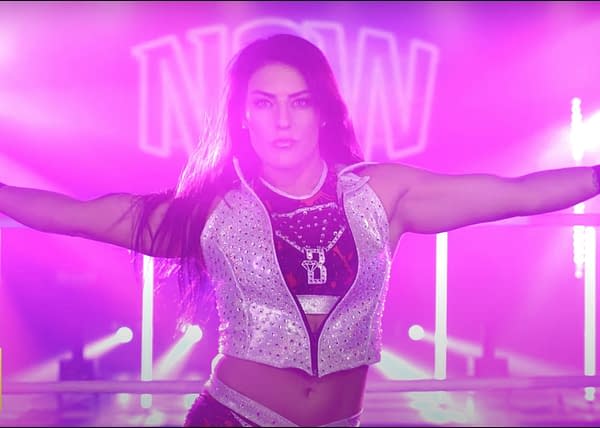 While WOW had a brief run on the specialty TV network AXS TV from 2019-2020, this will be a huge step up in visibility for the promotion. New episodes of WOW will air in weekend syndication on 160 ViacomCBS networks across the U.S., which accounts for 70 percent of the country. And if you're looking for older seasons of WOW, those are anticipated to be available to stream on the CW Seed and Pluto TV platforms starting in December of 2021.
Jeanie Buss, the owner of WOW (along with WOW creator David McLane) and the Los Angeles Lakers said the following about the promotion and its big relaunch:
"Wrestling's presentation of women has long been very important to me, and we now are presenting the epitome in sports entertainment that will highlight the athleticism of these superstars as we reintroduce WOW.

Our partnership with the entire ViacomCBS Global Distribution Group family allows us to continue our mission of providing wrestling fans and WOW Superheroes what they have all deserved: a global platform for a dedicated women's wrestling league."
Dan Cohen, President of ViacomCBS Global Distribution Group also included the following statement about WOW:
"We are thrilled to partner with Jeanie Buss and David McLane to create a significant global footprint for WOW and expand our diverse, world-class content portfolio.

This series offers audiences unique, compelling and creative entertainment that features female 'superheroes' in the ring, behind the cameras and in all aspects of the business. Both in the U.S and abroad, we believe this is an event program that will make some noise in the marketplace."
Also included in the big WOW reboot news today is what should serve as a big confidence-boost to fans that AJ Mendez (formerly AJ Lee in WWE) will follow her husband CM Punk in a return to the wrestling industry by becoming both an Executive Producer and color commentator on the rebooted WOW.
There's no word on an official launch date yet for 2022, but WOW did release the following teaser video featuring returning former WOW Champion Tessa Blanchard.