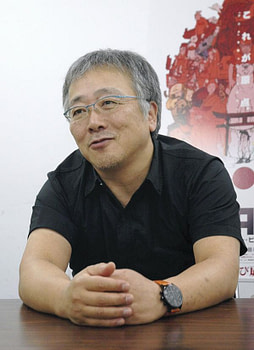 Last year, the Angoulême Festival chose three finalists to win their Grand Prix Award for the show, and become their president at the festival for the next year.
Alan Moore, Katsuhiro Otomo
and 
Bill Watterson
. Moore won but declined to be so honoured, and Watterson was duly voted in.
Well, the judges have picked their top three from the long list. And it seems that history is repeating itself rather…
It's unlikely that Moore will be voted in again after last year's decision to decline the award, and while Hermann, best known for the likes of Jeremiah, Bernard Prince and Comanche is the local Belgian representative, he isn't the most charismatic of men, shall we say. Could this be a lock for Otomo? Unless Moore shows a change of heart….