[Castle of Horror] 'Hellbound: Hellraiser II' Paved Way For Female-Centered Horror Series That Never Was
This week we continue our Hellraiser series, with the 1988 film Hellbound: Hellraiser II, produced by Clive Barker and directed by Tony Randel.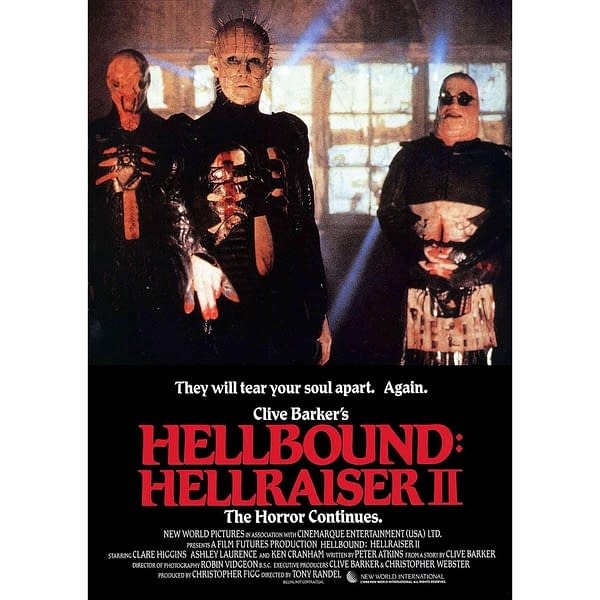 This film followed quickly on the heels of the first film, so it's interesting to see where the producers thought the series was going to go as opposed to where they found themselves going once the fan embrace of the demonic Pinhead became clear (and their proposed star decided she wanted out.) In this film, Clare Higgins plays the Queen of the Hellscape whence come the cenobites, and it's a delightfully malevolent performance. Higgins didn't want to be a horror mainstay, but it's fun to imagine a long series with the Queen at the center.
Listen here:
Listen on YouTube:
Check out the Trailer:
https://www.youtube.com/watch?v=XsIH9ms4h3k
Castle of Horror Podcast:
Join us over on Facebook to chime in.
The show is hosted here. Get our RSS Feed. Subscribe at iTunes. Listen on Stitcher. Or on YouTube. Twitter: castleofhorrorp.
The Team: Hosted by Jason Henderson, author of the upcoming Young Captain Nemo, creator of the HarperTeen novel series Alex Van Helsing; Featuring Drew Edwards, creator of Halloween Man; Tony Salvaggio, lead singer of the band Deserts of Mars, lead guitarist of the band Rise from Fire, and co-creator of Clockwerx from Humanoids; attorney Julia Guzman of Guzman Immigration of Denver; and Jamie Bahr, lead singer and upright bassist of the rock and roll band Danger*Cakes.