Castle of Horror: 'Mysterious Island' (1961) Gave Us Giant Crabs and a Suave, Strange Captain Nemo
This week, we kick off a new retrospective on movies featuring Jules Verne's immortal Captain Nemo (tying in with the release of Young Captain Nemo in March) with the 1961 film Mysterious Island, featuring the amazing special effects of Ray Harryhausen.
This movie is a gee-whiz adventure-lover's dream, about a team of escaped Civil War prisoners who find themselves marooned on the secret island hideout of Captain Nemo, who has docked the Nautilus and dedicated his life to making giant animals to solve world hunger. For some reason, though, the animals he has made giant are all extremely dangerous. Ray Harryhausen turns in amazing effects, and we get a remarkably mysterious performance from Herbert Lom as Captain Nemo, who strides out of the sea in scuba gear made from giant shells.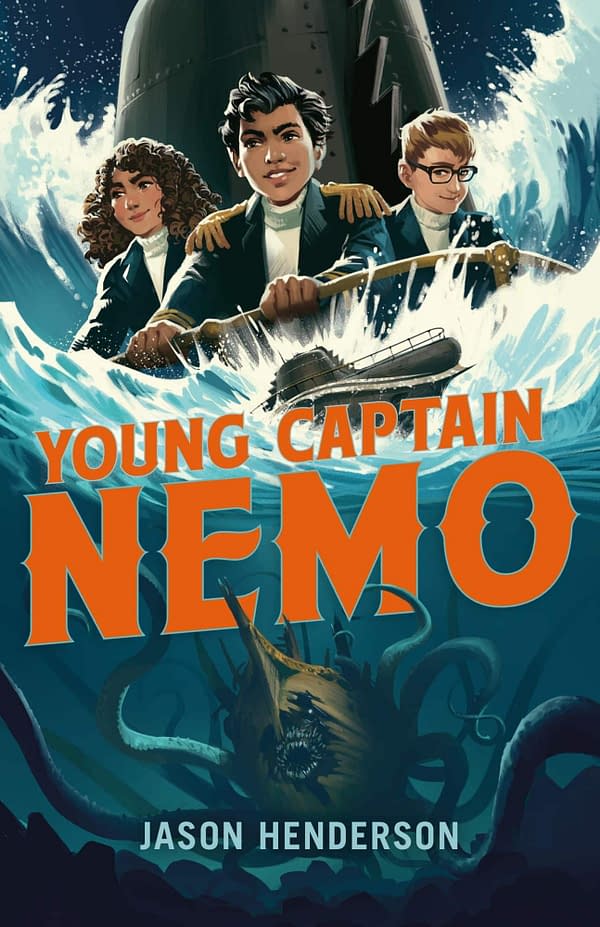 Check out Young Captain Nemo this month from Macmillan Children's/ Feiwel & Friends!
Listen here:
Listen on YouTube:
Check out the Trailer:
https://www.youtube.com/watch?v=zZXIZKqm1pE
Castle of Horror Podcast:
Join us over on Facebook to chime in.
The show is hosted here. Get our RSS Feed. Subscribe at iTunes. Listen on Stitcher. Or on YouTube. Twitter: castleofhorrorp.
The Team: Hosted by Jason Henderson, author of the upcoming Young Captain Nemo, creator of the HarperTeen novel series Alex Van Helsing; Featuring Drew Edwards, creator of Halloween Man; Tony Salvaggio, lead singer of the band Deserts of Mars, lead guitarist of the band Rise from Fire, and co-creator of Clockwerx from Humanoids; attorney Julia Guzman of Guzman Immigration of Denver; and Jamie Bahr, lead singer and upright bassist of the rock and roll band Danger*Cakes.