Our Bela Lugosi series takes a turn towards a movie that teams the star of Universal's Dracula against their "Frankenstein," Boris Karloff. But it's so much more– this lean film tells the story of two men facing off in a strange castle, where memories of wartime atrocities lay over a human chess game between them. It's a showcase for two villains to face off, but Lugosi's performance shows real pain– such as when he closes his eyes when forced to listen to a bus driver's chatty retelling of the bloody battles between Hungarian and Russian soldiers and rivers choked with flesh. Those memories are real for Lugosi's character, but they were real for Lugosi as well. We talk about the film and why shorter films can succeed where longer ones don't.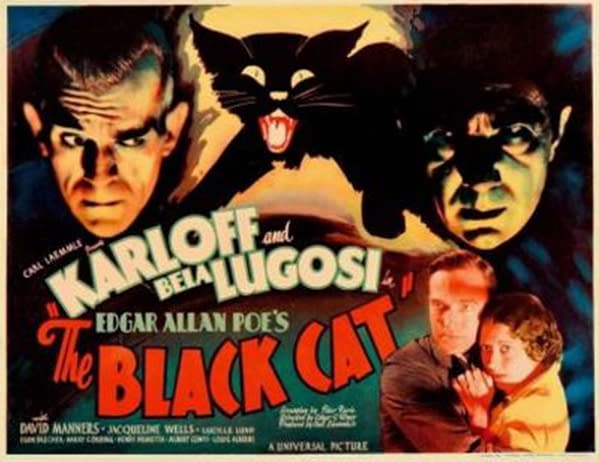 Listen here:
Listen on YouTube:
Check out the Trailer:
Castle of Horror Podcast:
Join us over on Facebook to chime in.
The show is hosted here. Get our RSS Feed. Subscribe at iTunes. Listen on Stitcher. Or on YouTube. Twitter: castleofhorrorp.
The Team: Hosted by Jason Henderson, author of the upcoming Young Captain Nemo, creator of the HarperTeen novel series Alex Van Helsing; Featuring Drew Edwards, creator of Halloween Man; Tony Salvaggio, lead singer of the band Deserts of Mars, lead guitarist of the band Rise from Fire, and co-creator of Clockwerx from Humanoids; attorney Julia Guzman of Guzman Immigration of Denver; and Jamie Bahr, lead singer and upright bassist of the rock and roll band Danger*Cakes.
Enjoyed this article? Share it!