St. Agatha is a brand-new psychological horror film (but don't worry, it gets intense and sometimes gory) about a young conwoman (Sabrina Kern) in the 1950s who, finding herself broke and pregnant, joins a convent only to find herself trapped by an evil Mother Superior (Carolyn Hennessy.)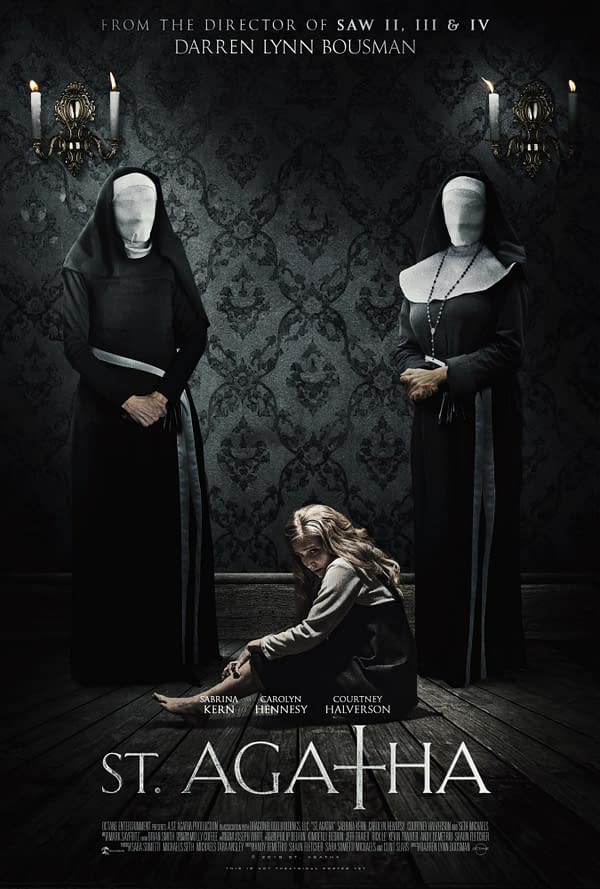 It's an amazingly powerful performance from both, and we chat with director Darren Lynn Bousman on bringing this dark, pulse-pounding tale to life.
Listen here:
Listen on YouTube:
Check out the Trailer:
Castle Talk Podcast Links:
Join us over on Facebook to chime in.
The show is hosted here. Get our RSS Feed. Subscribe at iTunes. Listen on Stitcher. Or on YouTube.
Twitter: castleofhorrorp.
The Team: Hosted by Jason Henderson, co-author of California Tiki and the upcoming Young Captain Nemo, and creator of the HarperTeen novel series Alex Van Helsing.
Enjoyed this article? Share it!