New Super-Man #20 Review: The Lineup Lacks Creativity, but the Book is Enjoyable Enough
[rwp-review-recap id="0"]
The new Super-Man is attempting to meditate in order to better grasp his powers and the revelation that they are tied to the idea of Yin and Yang. He is interrupted by Avery, the New Flash, and the two are called away to help Batman and Wonder Woman fight a monster known as Sleez.
Elsewhere, a North Korean man named Kwang-Jo with a very unique sweating issue is taken and interrogated by North Korean authorities.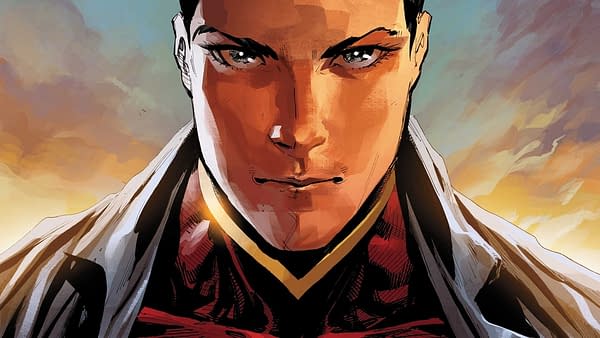 When I picked up this comic without any knowledge of the Justice League of China, I was hoping for new and different heroes to be part of the team with some possible returns like the August General in Iron. It was disappointing to see that it is just more Bat-Man, Wonder-Woman, Flash, and Lantern. Admittedly, it could be intending to say something about how much American culture has permeated every country in the globe, but it did leave me reminded of what Earth 2 became with Thomas Wayne/Dick Grayson, Val-Zod, and Fury bringing us back to the Big Three of DC once again.
That being said, these still are different characters with different personalities than the Justice League to whom we are accustomed. Watching Kenan try to restrain his arrogance and temper in order to play the role of Superman proper is entertaining. Bat-Man and Wonder-Woman seem a bit different than Bruce and Diana. It was interesting kind of cool to see Avery from Flash in here too. This still doesn't take away the exasperation of more Batman, Wonder Woman, Flash, etc., but it is something.
Also, Kwang-Jo is so obviously going to be their Aqua-Man it hurts.
It is interesting to see politics different from "global politics" or that in America represented in a DC Comic. You get a vibe for how the norms in North Korea especially as well as a taste of Chinese culture. Now, this may still be americanized to Hell. I am working from what I personally know about both countries, which is painfully limited. If this is at least partially resembling the genuine article, then good on you. If not, good on you for trying. Given Gene Luen Yang's biography, I am led to believe it is at least an informed depiction of both.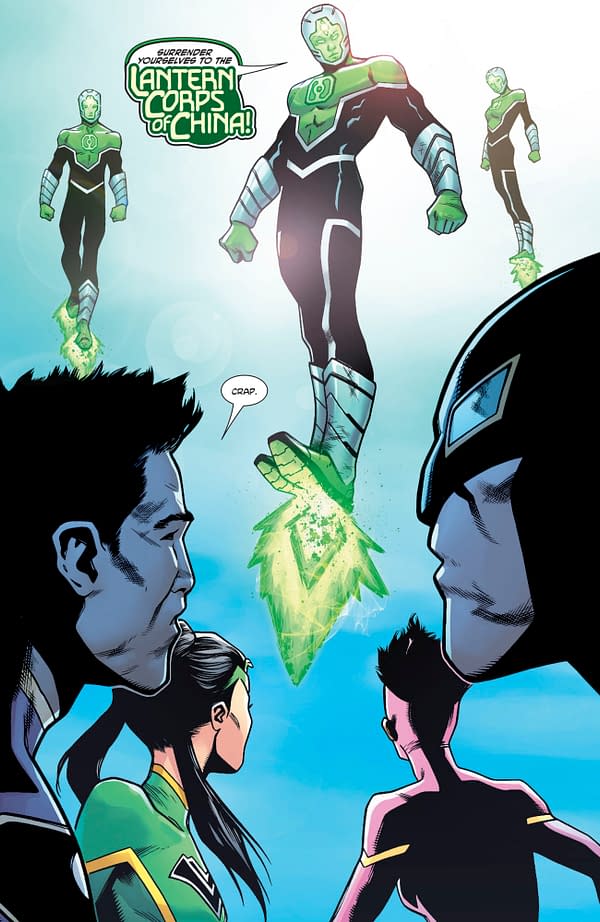 Brent Peeples's artwork is fairly good, and he especially plays well with the monsters that pop up in this comic. I also dig the Super Sentei-esque corresponding designs of the costumes. This is accentuated by Hi-Fi's bright and contrasting coloring of the JLC's costumes. The comic looks good.
New Super-Man and the Justice League of China disappointed me with its lack of creativity regarding its membership, but it was still a charming and fun enough read so that I didn't walk away unhappy. This one isn't a must-read, but it is a fun time if you choose to pick it up. Feel free to give it a try.
[rwp-review-ratings id="0"]
[rwp-review-form id="0"]