Posted in: Kaitlyn Booth, Movies, Review, Star Wars | Tagged: film, HRL, Review, star wars, star wars: the last jedi
---
[SPOILER-FREE] Star Wars: The Last Jedi Review: Moving, Unexpected, and Breathtaking
NOTE: This review is SPOILER-FREE. However, to talk about the movie we do need to talk about the plot, even if it is the vaguest terms. So if you're someone who wants to go in knowing absolutely nothing, the first line is a short "thesis" for the review, then the small amount of story details are after the director and summary.
Star Wars: The Last Jedi is the best kind of entry into a franchise that takes unexpected risks, keeps you on the edge of your seat, and is emotionally moving in a way that will be leave fans stunned.
Director: Rian Johnson
Summary: Having taken her first steps into the Jedi world, Rey joins Luke Skywalker on an adventure with Leia, Finn, and Poe that unlocks mysteries of the Force and secrets of the past.
In one of the many trailers for Star Wars: The Last Jedi, we hear Luke Skywalker (Mark Hamill) say, "This is not going to go the way you think." That is a pretty fair description of the experience of watching The Last Jedi. Fans who think they know what to expect from this movie are going to be have those expectations blown right out of the water when they get into The Last Jedi.
Our story follows three basic plot lines: Rey (Daisy Ridley) tries to convince Luke to return to the Resistance because they need his help. Finn (John Boyega) is joined by newcomer Rose (Kelly Marie Tran) to try to save the Resistance from impending doom. Kylo Ren (Adam Driver) is still struggling with the conflict within himself from killing his father in The Force Awakens. There is obviously more to all of it than that, but this is spoiler-free, and going in with as little knowledge as possible makes for an optimal viewing experience.
There has been some worry among fans that Lucasfilm wasn't giving their directors and writers any room to create their own movies. While many agreed that The Force Awakens was good, it did feel very similar to A New Hope. The Last Jedi is nothing like Empire Strikes Back, and in fact feels very much like Rogue One in that it's extremely different. It takes risks from the first moment and opens up new doors in what the mythology of this world really is.
This is a character piece, and the moments of building are subtle and lovely to watch. We see our main heroes each go through new trials and tribulations that help shape the people they will become in future movies — in both good ways and bad. Director/writer Rian Johnson doesn't just take risks; he does things with this movie that could easily be considered "unsafe" for brand management, and no one at Lucasfilm seems to take issue with it. There is a reason they gave this man his own corner of the Star Wars universe. The cast continues to be the best part of this entire franchise. Any moment Carrie Fisher is on screen is just a reminder of what a wonderful actress and person we lost. It makes every one of her scenes that much more moving and heartbreaking. Hamill shows us a new side to Luke Skywalker and proves that he can take this character in new and believable directions. Ridley is a powerhouse in the role of Rey as we watch this young woman struggle to find her place in this world. Boyega and Tran are a great duo. Their story is fun and engaging to watch, with Tran clearly becoming the new heart of the series. Oscar Isaac's Poe Dameron grows in beautifully subtle ways and continues to steal every single scene he's in. Newcomers Laura Dern and Benicio del Toro don't have a ton of screen time, but Dern in particular is handed one of the best scenes in the movie. Driver and Domhnall Gleeson as General Hux continue to play wonderfully off of each other to the point where you want to ask them to lay their lightsabers on the table and get out a ruler to clear everything up.
It's not an entirely perfect movie, to be fair. There is a bit of clunky dialogue at times, and the structure is a little weird when you think about it too much. It's also a long movie and there are times when it feels that way, which is usually indicative of a pacing issue. These are nitpicks, though, and hardly dealbreakers when it comes to the final product.
Star Wars: The Last Jedi is an emotional roller coaster of a movie. It fakes you out with what you think is going to happen, and then completely flips that on its head. It expands the scope of what we think is capable from the Force in this universe. It sets up a new dynamic that is going to prove fascinating to watch in future movies. "This is not going to go the way you think," is the best possible way to describe this gift of a film.
---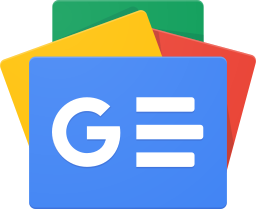 Stay up-to-date and support the site by following Bleeding Cool on Google News today!