What's in the Box?! – Loot Tees – June 2018
You may have read the news we posted a while back about Loot Crate having a few issues getting some of their supplies out in time. That applied to Loot Tees too. A lot of the boxes we were expecting came in late, so while we may be writing this up well into July, the next couple reviews you see from us on their gear is from June. The latest short we got from Loot Tees is this wonderful Hulk shirt.
This is classic green Hulk. The Incredible Hulk. Angry face and all from when Bruce Banner was dealing with what he was every issue and trying to keep the Hulk under control, rather than just giving in and letting the guy roam free. You're getting just his face as a single color of green on a washed-out green as the base color of the shirt. I enjoy this design because it doesn't need anything to set it up or define it — you're just getting an angry Hulk face. But that's also kind of the downside, as it's a giant Hulk face with no body to show off the full version of the character.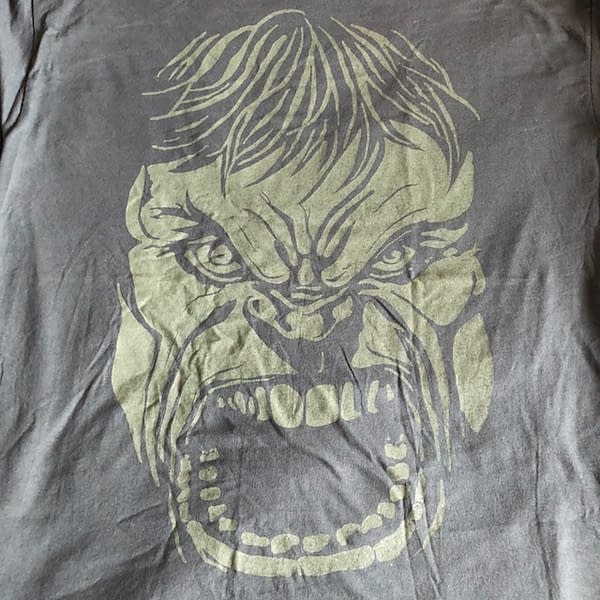 We don't really have any big complaints about this shirt. It's nice to see something from the comics side of Marvel on a shirt instead of the company just selling us another MCU version of the character as a marketing ploy for the next Avengers film. It's a good shirt with a semi-thin material, so it's not too warm or cold, it has decent shades of green with no offsetting colors, and it's a pretty good design of the character. This month is a thumbs up from us!