"Aliens" Expanded Universe Returns With Ultimate Alien Rhino From NECA
Aliens is another classic science fiction film that has greatly impacted pop culture. The first two really captivated audiences, and well, the third one didn't really sit well with a lot of fans. However, we were introduced to the quite unique and iconic Aliens Kenner figures. Some of these included a vast variety of animal Alien hybrids. NECA lets us relive those iconic figures with new modernized styles. First up we will be getting the Ultimate Rhino Alien Figure. This figure comes in at 10 inches it is quite detailed and its new modernized look. You can really see the Alien details here and even some aspects of the rhino-like horn. This figure is pretty unique with the coloring and the design. I hope we can start seeing more of these Kenner figures get newer and updated versions of these classic collectible figures. This figure would be perfect for any fan of Aliens or fans of the original Kenner Expanded Alien Universe.
The Aliens Ultimate Rhino Alien Figure from NECA is set to release in May 2020. it is priced at $39.99 And pre-orders for him are already online and available here.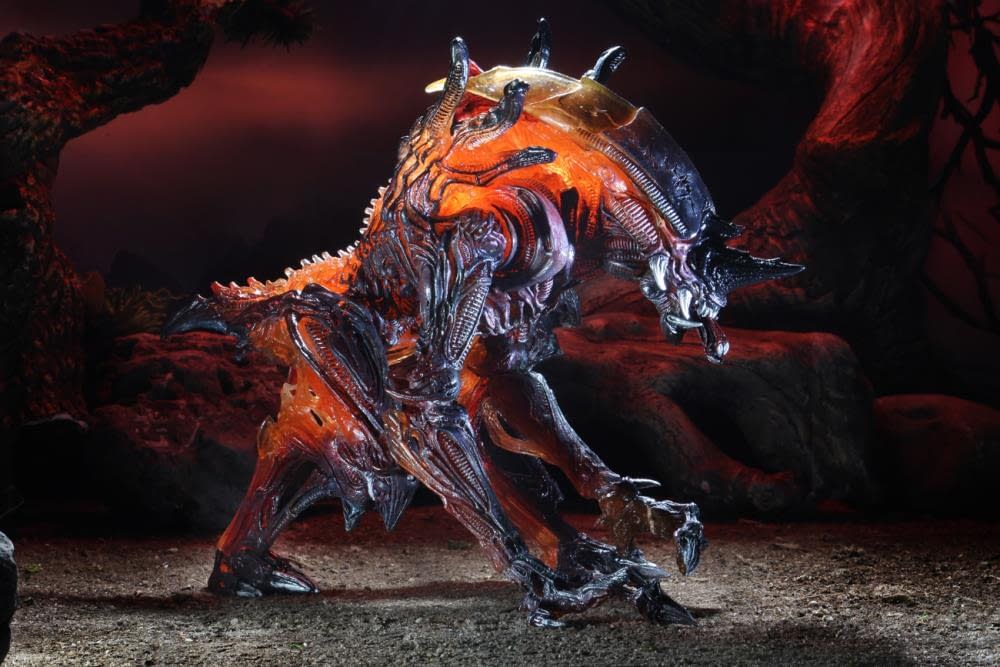 Product Description
Inspired by the classic Kenner Expanded Universe of the early 1990s, prepare to be bowled over by the Ultimate Rhino Alien from Neca.
Neca's team took inspiration from the original design, and then transformed it into an all-new modern behemoth featuring all of today's detail and articulation.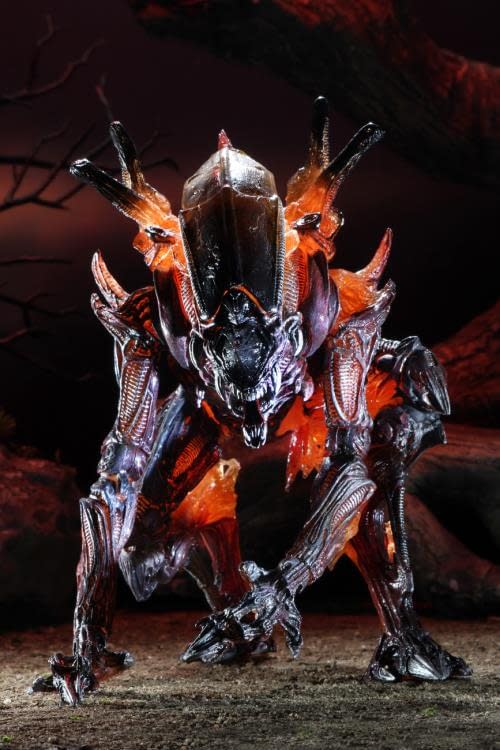 Rhino Xenomorph measures approximately 10" and has a massive ramming horn for attacking its unlucky prey. The packaging is an homage to the classic Kenner art, featuring custom illustrations.