Anakin Skywalker ultimately did bring balance to the force but it took longer than the prophecy foretold. The fall of Anakin Skywalker was one of the key storylines of the Prequel Star Wars trilogy series given to us from George Lucas. You can now bring home a new Anakin statue as Kotobukiya has announced his Revenge of the Sith appearance is getting a ArtFX statue. We get to see this fallen Jedi conflicted in his way with his lightsaber in hand. He is wearing his robes and his eye are starting to get red as he is being consumed by the dark side. This statue has a lot of detail packed into as it should for a $100 statue. Kotobukiya has given it a May 2020 release date and pre-order are not live yet. When they do though the best place to find them and other Kotobukiya statues are located here.
Chancellor Palpatine – "He became so powerful… the only thing he was afraid of was losing his power, which eventually, of course, he did. Unfortunately, he taught his apprentice everything he knew, then his apprentice killed him in his sleep. Plagueis never saw it coming. Ironic. He could save others from death, but not himself."
Anakin Skywalker – "Is it possible to learn this power?"
Chancellor Palpatine – "Not from a Jedi."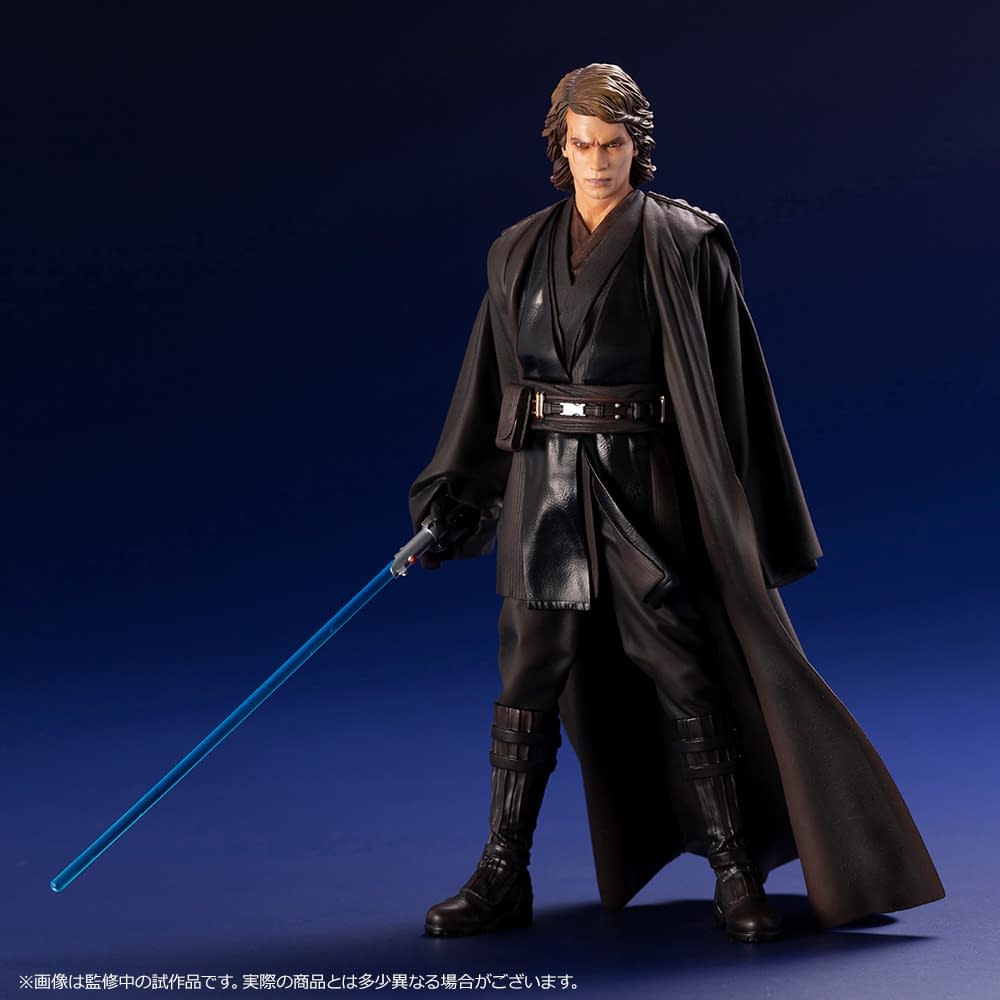 ARTFX+ ANAKIN SKYWALKER Revenge of the Sith Ver
Anakin Skywalker from Star Wars: Episode III Revenge of the Sith now joins Kotobukiya's ARTFX+ line as a 1/10 scale pre-painted model kit!
Be sure to add this pre-painted model kit to your very own collection to commemorate the 15th anniversary of the film.
This model kit showcases Anakin Skywalker as he heads to the Jedi Temple after the activation of Palpatine's Order 66. Display next to the previously released Clone Trooper to enjoy the world of Star Wars. Keep your eyes out for more upcoming Star Wars products!
Enjoyed this article? Share it!