Posted in: Collectibles, Hot Toys | Tagged: Batman, dc comics, hot toys
---
Batman 89' Gets Jokerfied with Hot Toys New Imposter Cosbi 
Hot Toys is celebrating Warner Bros 100th Anniversary with some very interesting collectibles like Jokerfied Batman 1989 
---
Michael Keaton is back as The Dark Knight in the upcoming DC Comics summer blockbuster film, The Flash. However, while a new journey awaits for him, his original journey started back in 1989. A Batman from the past is ready for action with a brand new, adorable, and chaotic new collectible from Hot Toys. Releasing as part of their miniaturized Cosbi line, the 1989 Batsuit is getting a makeover by the Joker. This The Joker Batman Imposter figure is here to celebrate Warner Bros' 100th Anniversary in a wild and fun way. The limited edition figure comes in its own wild packing, and it is loaded with that artistic Joker flair everyone loves. Be sure to check out all things Hot Toys right here, as well as more 100th Anniversary WB collectibles like this set here.
Batman (1989) The Joker Imposter Version Cosbi
"While everyone is most familiar with Batman in his black-colored suit, his arch-foe, The Joker, is known for the variant green and purple. Contrasting with each other, the flashy color on the villain and the dark colored heroes makes the whole rivalry more deeply rooted in the hearts of audiences. In order to celebrate Warner Bros 100th Anniversary with something awesome, Hot Toys is delighted to present The Joker™ (Batman™ Imposter Version) Cosbi in blister package. Collectible measures approximately 10.5cm tall. Exclusive in selected markets only."
"This time, The Joker signature color combination is taking over Batman, everything from the cape, the bat cowl, even the armor gauntlet is green. With now the purple suit, a red JOKER is marked under the Batman logo. The pale face makeup with a touch of red over the lower face stands out from the look. The uncanny smile on its face is going to give you chills. What lies under those intimidating eyes? Just in case you're in the mood to go a little crazy with the green and purple, The Joker™ (Batman™ Imposter Version) Cosbi is the perfect way to celebrating Warner Bros 100th Anniversary!"
---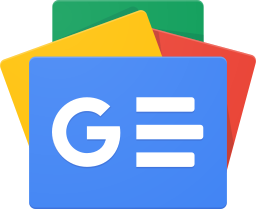 Stay up-to-date and support the site by following Bleeding Cool on Google News today!