Posted in: Collectibles, McFarlane Toys | Tagged: Batman, dc comics, McFarlane Toys
---
Batman Becomes a Yellow Lantern with McFarlane Toys DC Multiverse
McFarlane Toys is bringing another popular comic story to their 7" figure line as Batman becomes a Yellow Lantern from Forever Evil
---
It is time for the era of Forever Evil as McFarlane Toys debuts their latest DC Comics Gold Label figure. Another Target exclusive DC Multiverse is on the way as Batman wields the power of a Yellow Lantern ring. Coming right from the pages of the Forever Evil arc in DC Comics, heroes and villains obtain the powers of the Lanterns. Since Batman embraces the power of fear in the city of Gotham, and he now has a ring to prove it. Batman will feature a new design from the comics showing off that upgraded yellow Lantern suit. He will come with a yellow bat lantern effect bringing some of his Sinestro Corps. power to life. Hopefully, more of these DC Comics Lantern heroes are on the way, like Blue Lantern Flash. The Yellow Lantern Batman is priced at $22.99, is a Target Exclusive, and can be found here and in stores soon.
Embrace the Fear with McFarlane's Newest Batman
"Deep in the Batcave™ vault, Batman™ has gathered various weapons in case one of his fellow Justice League™ teammates should ever go rogue. Amongst the contingency weapons is a Sinestro Corps™ power ring, recovered when Sinestro™ and his yellow lantern army attacked Earth. During the events of Forever Evil, the evil Power Ring and his Crime Syndicate attacked Earth-0. Theorizing Power Ring's ring of power had the same ineffectiveness against the color yellow as Green Lantern™, Batman put on the Sinestro Corps ring, and prepared for battle."
Incredibly detailed 7" scale figure based off the DC Multiverse
Designed with Ultra Articulation with up to 22 moving parts for full range of posing and play
Batman Sinestro includes flying bat accessory and base
Included collectible art card with character art on the front, and character biography on the back
Collect all McFarlane Toys DC Multiverse Figures
---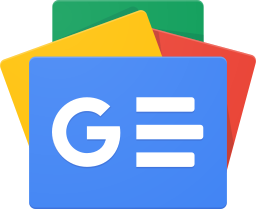 Stay up-to-date and support the site by following Bleeding Cool on Google News today!