Blood Splatter Protectors Are Killer For Your Funko Collection [Review] 
Blood splattered Chucky was one of my recent grails for the San Diego Comic-Con Funko-Shop Fundays mystery online bundle. After getting him, I really wanted to show off how neat and unique this Funko Pop was. I wanted to do some research to find out if there was any designer Funko Pop protectors. After doing my research I came a simple five-pack from Poptekta. So let's dive into our review as we look into the quality as well as the details of these Pop protectors.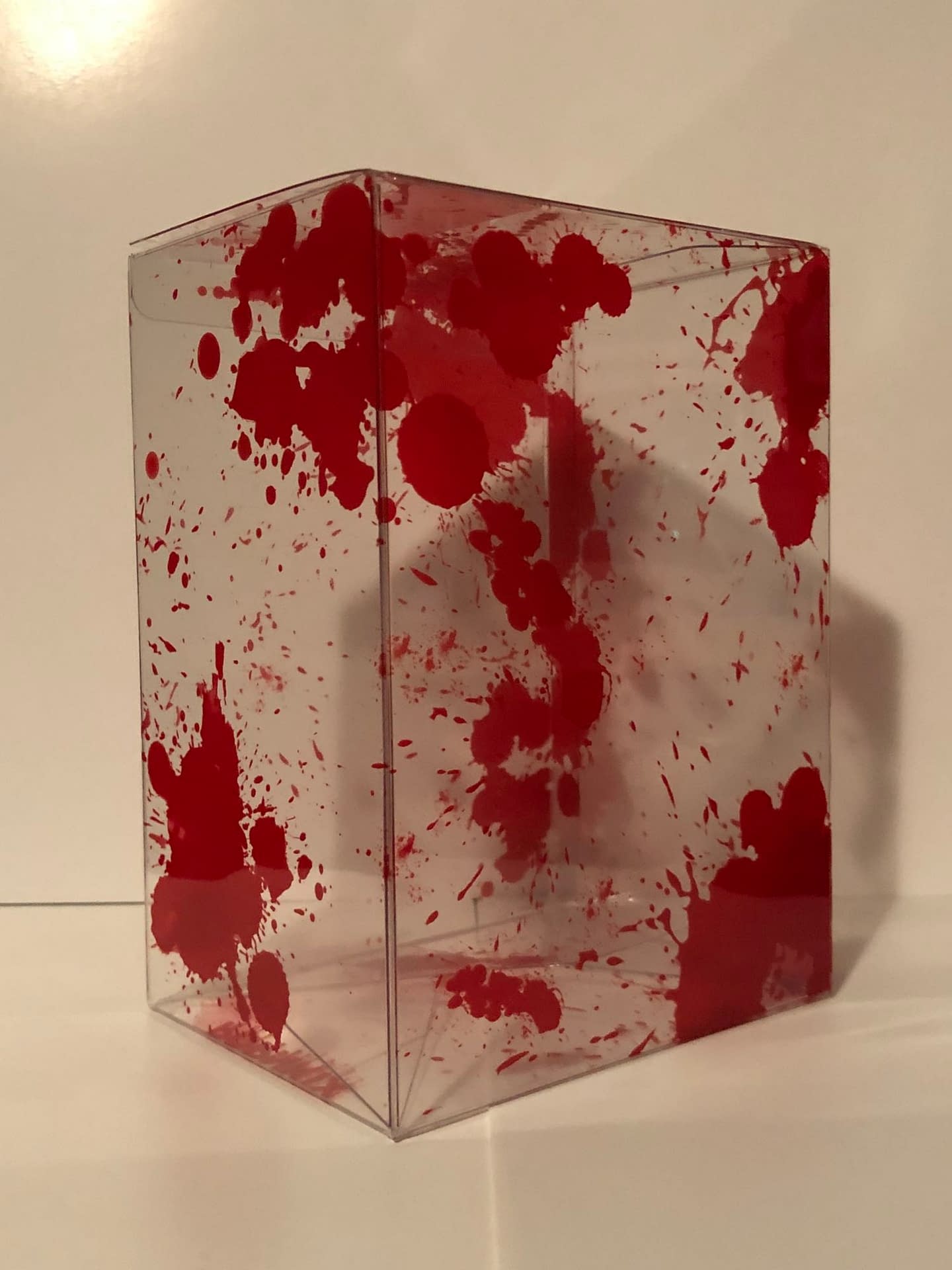 The price for these was about $16 for a pack of five protectors. if you're a Funko buff like me Pop protectors are one necessity you need to save your collection. One thing you really want to look at when you're looking to buy protectors is how durable they are. They are 0.45MM thick and are probably one of the best protectors out there. Each side of the Pop protector has its own blood splattered design on each. There are even blood-splattered designs on the top as well as the bottom which also includes the company's name.
The design really she goes well with horror Funko's like the Freddywise or Freddy Chucky. Any horror Funko Pop would go great with these by showing them through a clear display and the blood makes them stand out from the rest of your collection. These do you go well with more than just horror Funko Pops too.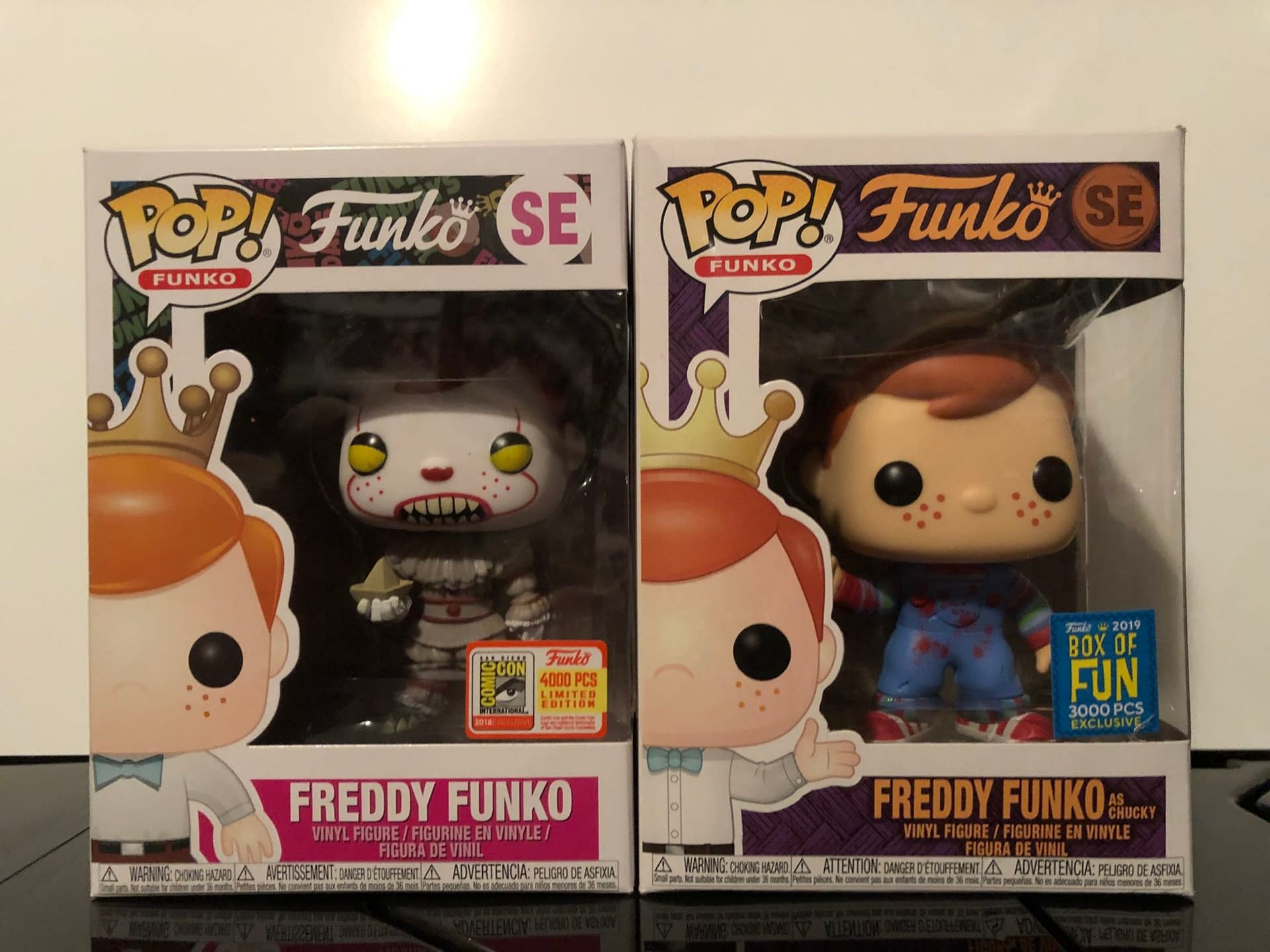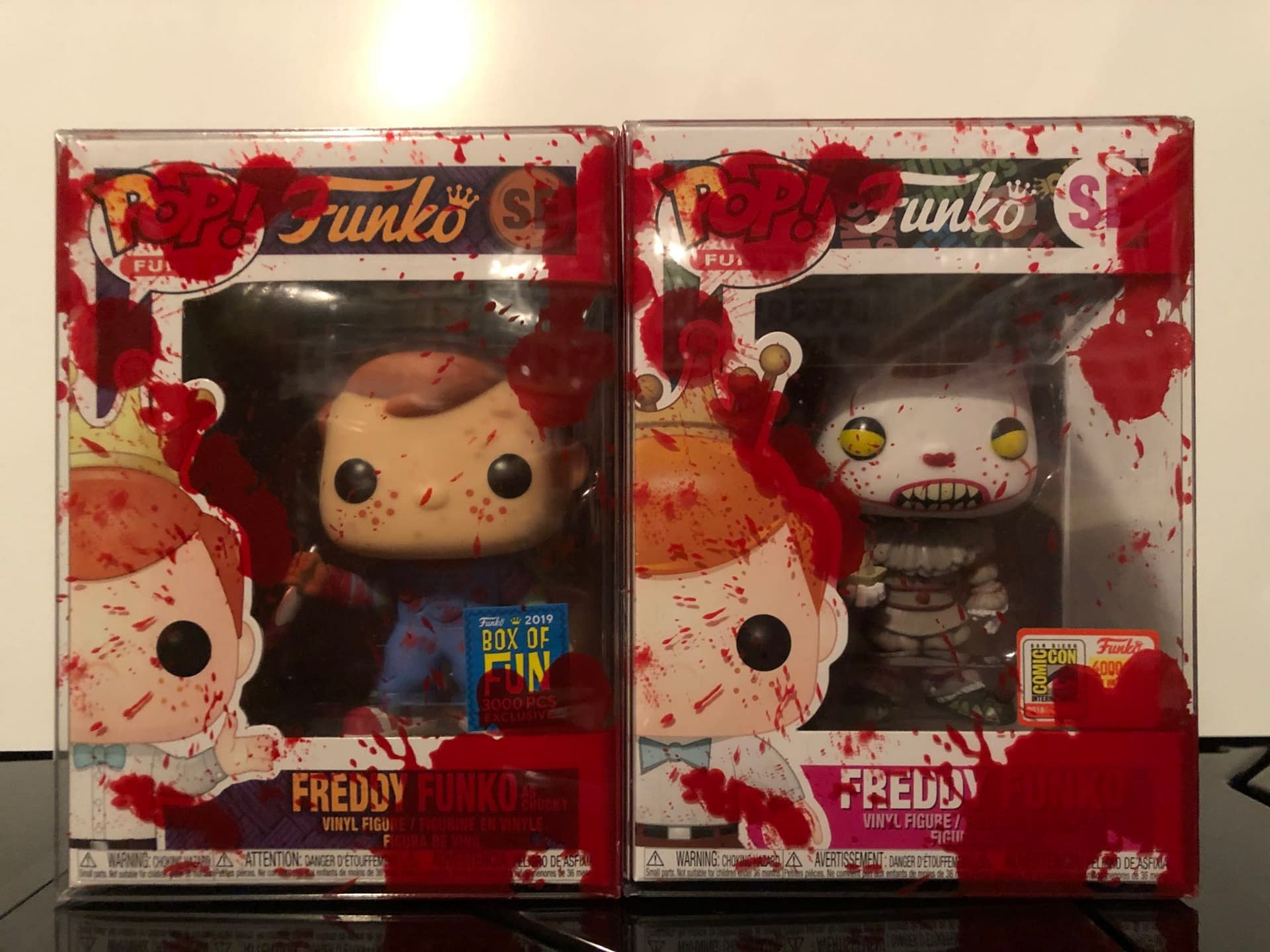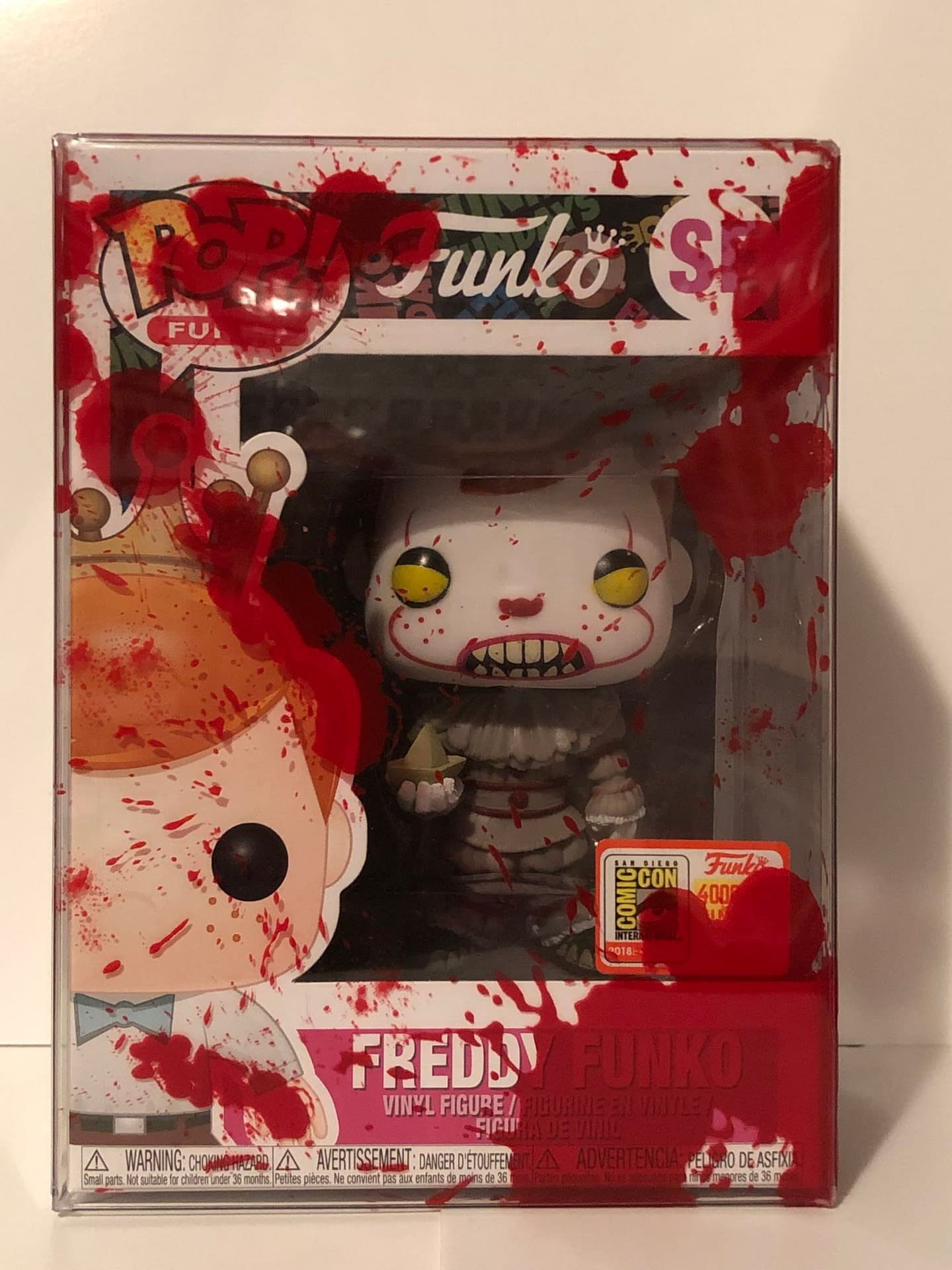 They could add any extra to the character design of your choice. I did add them to the recent NYCC Hero Killer Stain from My Hero Academia Funko Pop. The character self is known for being quite messy as well as really making the streets go red, so this Pop protector design really shows off the character well. I also showcase the newest AAA Exclusive Himiko Toga Funko, and I am in shock on how badass it turned out.
While these Pop protectors are not officially released by Funko, they are something of great quality and you really make your Funko Pop speak volumes. I have seen a blood-splattered green version out there from another company which would really change the game for the sci-fi Funko Pop game. It would also look pretty great on a couple of single Funko's like Toxic Rick or Freddy Toxic Rick. I hope we can see more designs in the protector circuit that can add more flavor to our collections. The sky is the limit when it comes to the style of designs, we could be seeing flames, water, or any elemental design. As well as effects like old comic book POWs or BAMs to give our favorite Pops some extra . You can buy your own blood splattered Poptekta Pop protectors on Amazon located here they have 5, 10 and 20 packs available.