Funko and PopCultcha Team Up to Help Australia Fires with Exclusive Pop
The Australia Fires have been a horror story this year as the embers still burn since July 2019. With over 3,000 human homes destroyed and over 17.9 million acres in total burned across Australia's states. Everyone has been putting in an effort to help the people and animals who have lost their homes and the firefighters risking their lives to end this blaze. This time Funko has released a very beautiful Funko Pop vinyl figure that will help the Australia fires. This Pop figure features an adorable scene of a firefighter with a Koala showing a glimmering hope in this dark time. One of the part parts of this figure is that ALL proceeds are going to RSPCA National Bushfire Appeal. This will help so many people who are fighting and surviving down under in this harsh time. These figures will be a PopCultcha exclusive and are expecting to ship in June 2020, pre-orders are already live and located here. If you want to do more to help you can do so here. Every bit helps in time like this and you even get something for your donation towards such a great cause.
Let's end this fire together!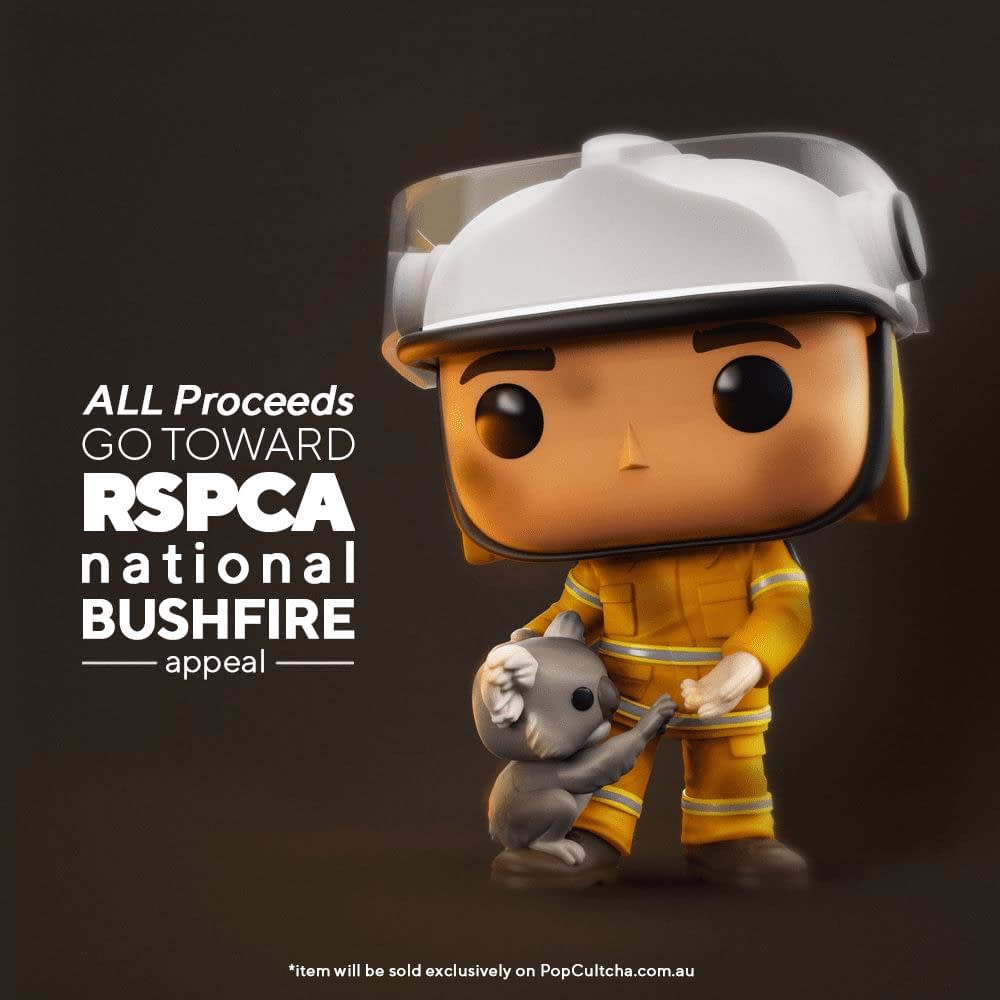 Support Australian Animals Through Pop! Culture
In collaboration with PopCultcha, Funko is releasing a limited edition Pop! Firefighter with Koala vinyl figure to help injured and displaced animals who have suffered as a result of the Australia fires.
Together with our partners, all proceeds from this product will go toward RSPCA National Bushfire Appeal. The RSPCA are working alongside government and emergency agencies, veterinarians and local authorities to provide much needed equipment and supplies, emergency care and identifying and assessing injured animals in need of assistance.
The item will be sold exclusively on PopCultcha.com
If you're interested in contributing to the RSPCA, please do so here: https://www.rspca.org.au/