The Funko Pop exclusive reveals continue as they drop more news about Emerald City Comic Con. This time some of your favorite Pokemon are getting an odd upgrade with two new figures. It looks like Charmander and Bulbasaur are getting some interesting exclusives as they get flocked. I am truly confused by these reveals as neither of these Funko Pop figures needs the flocking treatment. Pikachu and Squirtle have recently got flocked in the recently released GameStop exclusive Pokemon. It makes sense to finish the set as flocked but not necessary at all as neither pocket monster has fur. Emerald City Comic Con is bringing some interesting Funko Pop exclusives into the fold and fans could be torn. They could have easily released a normal size Eevee figure and gave that one the flocked treatment and it would have been fine. It is not certain to where they will be revealed and if I had to guess I would say GameStop since they have already got two or at least Target. Stay tuned here at Bleeding Cool for where all of these ECCC Funko Pop exclusives will be available.
Gotta Flock them all?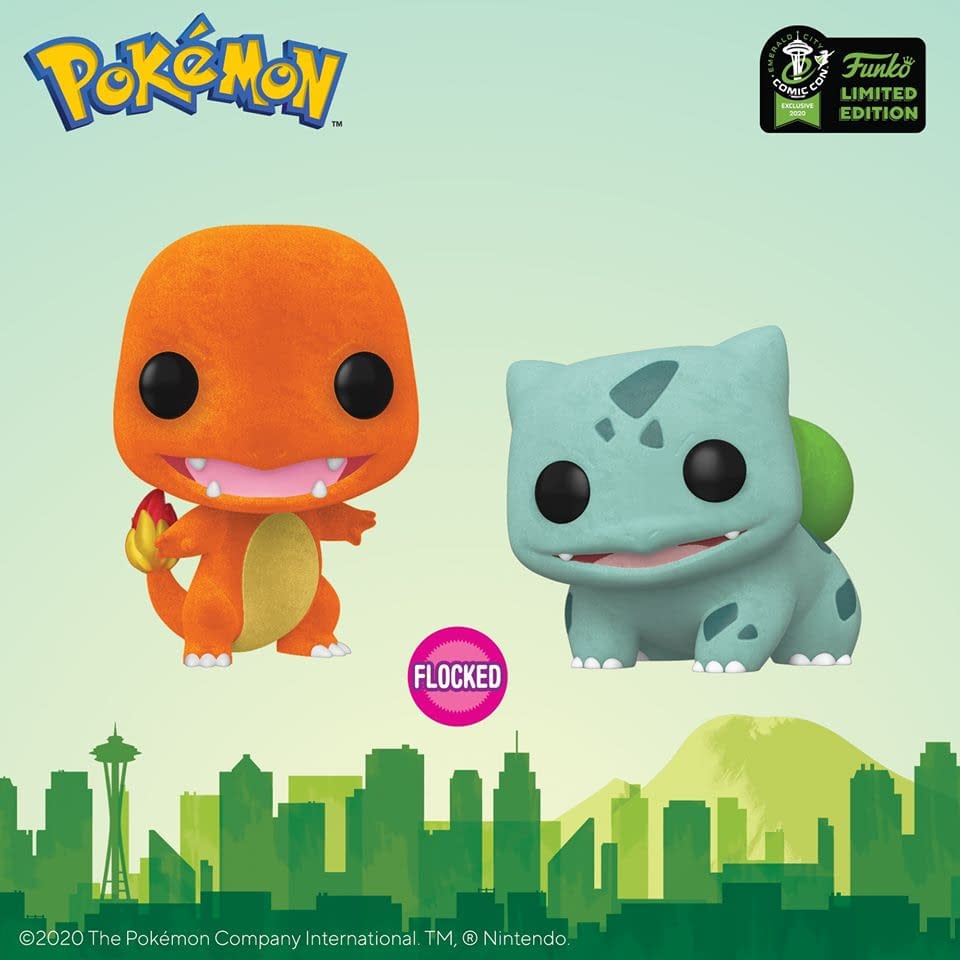 ECCC 2020 Reveals: Pop! Games – Pokémon!
Enjoyed this article? Share it!