Funko Gives Us A Ticket to Flavortown with New Funko Pop
Funko might have just had one of their biggest reveals of the year but that isn't slowing them down. This time it looks like they have announced a nice new set of some upcoming Funko Pop Icons. One of those figures stands out from the rest and is ready to show you some of the best Diners, Drive-Ins, and Dives around! That is right collectors and food enthusiasts, Guy Fieri is finally here and he is our collectible ticket to the one and only Flavortown! Funko is never shy to expand their collectibles reach and this one hits the spot and packs quite the spice. Guy Fieri is rocking his iconic fire shirt, frosted hair, and carrying a burger. The figure is quite simple but packed with flavor and hell is makes me want to get two just in case I want to have seconds. This is a Funko Pop Vinyl figure that any collector or food fan needs to add to there collection.
Pre-orders for the Guy Fieri Funko Pop are already live and you can find them located here. He will be a common release and is expected to hit stores and ship out in April 2020 so prepare your appetites. Don't forget to check out some of the other Pop Icons coming out soon too like Bill Nye and Marylin Monroe.
"Holy moly, Stromboli."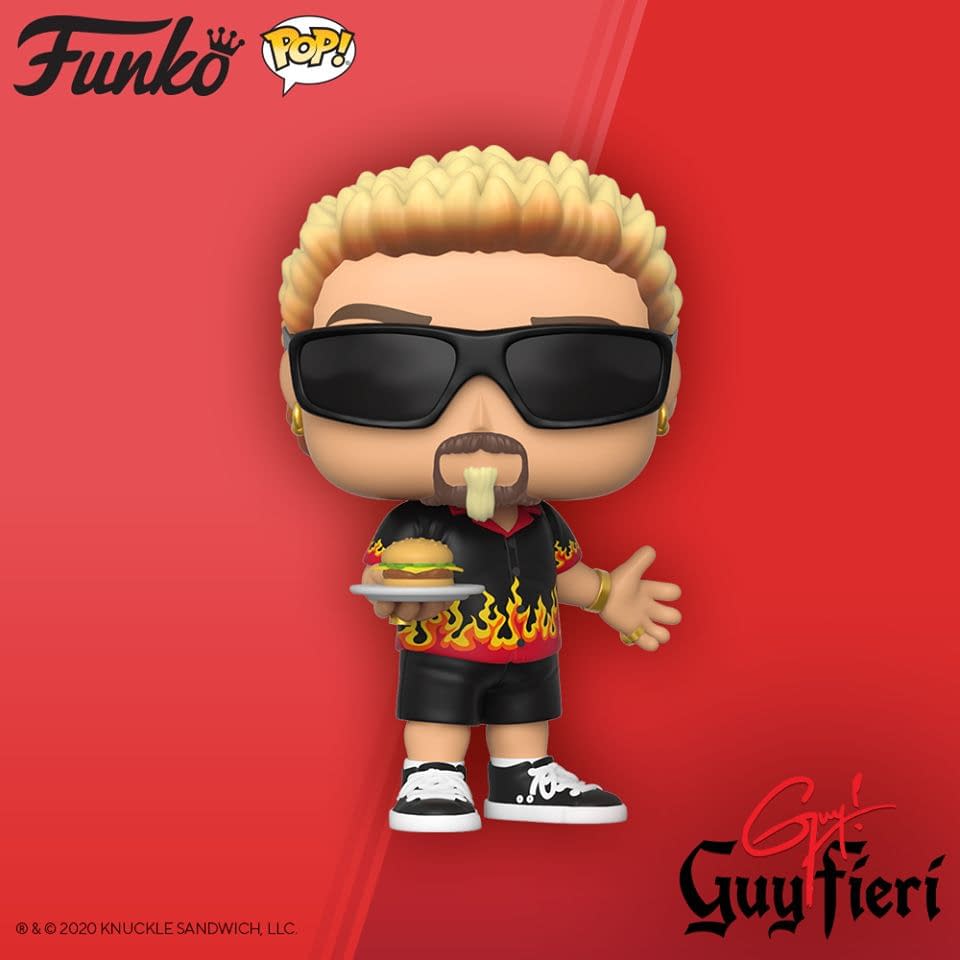 Coming Soon: Pop! Icons
Bring home the iconic chef and television personality and add Pop! Guy Fieri to your collection today.