Funko Round-Up: Stranger Things, Vince Gilligan, Harry Potter, and More!
Funko announces tons of new products and licenses every day, let alone every week. It can be a lot to keep up with. So we are here to help. Welcome to the Funko Round-Up! In this edition: Vince Gilligan joins the directors series, a DBZ favorite gets a specialty series release, Stranger Things galore, our first Pops from the Unbreakable universe, and a Harry Potter advent calendar! Let's dig in:
First up, two Pops from the film Split. Two of the personalities are here, with Hedwig and the Beast getting the spotlight. Look for more from this series before Glass hits theaters in early 2019. These are available this month.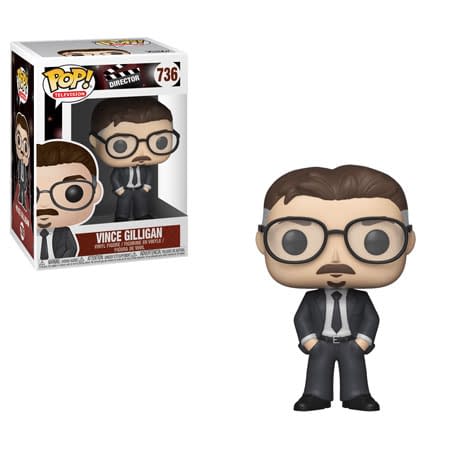 Vince Giiligan, creator of Breaking Bad and Better Call Saul, and one of the creative team behind The X-Files joins the Directors Funko Pop series. He hits stores in November.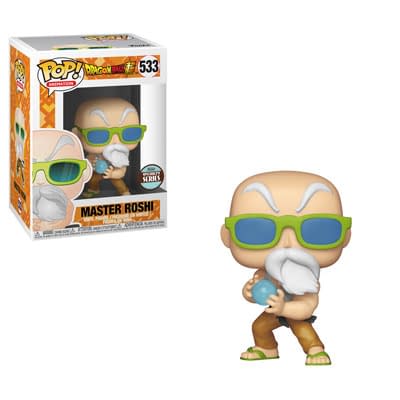 Coming soon in the specialty series is a master Roshi DBZ Pop. This is sure to be insanely popular, so head to your local comics/toy shop and place an order now.
This is pretty sweet: Harry Potter will have a Funko Advent Calendar coming this fall. Featuring Pocket pop versions of Harry potter characters, it looks like it even folds down or something for a little Hogwarts diorama. Pretty neat if you ask me.
Finally, a TON of Stranger Things Funko stuff is on the way. First, a plush Smoke Monster from Season 2. A wave of holiday ornaments is also coming, one for each kid, Hopper, and the demogorgon.An ornament three-pack of the demogorgon, Eleven, and Steve will be exclusive to Hot Topic.
Stranger Things 5 Star figures will also be arriving in stores, one for each kid.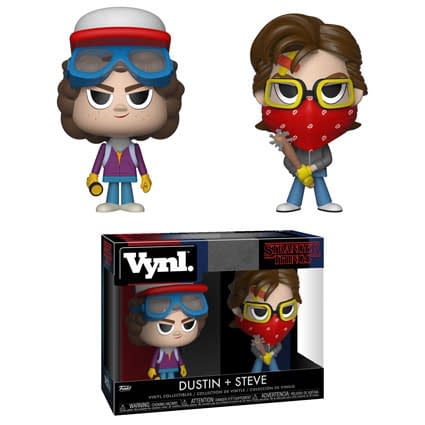 Dustin and Steve get their own Vynl two-pack.
Two new TV Moments Pop sets featuring iconic moments from the first two seasons are coming. From season 2 is Steve against a demodog, and from season 1 is Eleven vs the demogorgon final battle.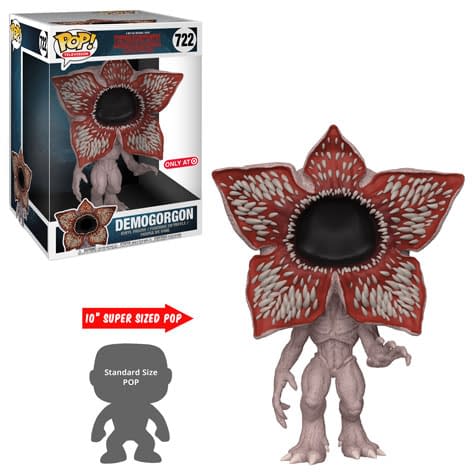 A 10-inch Funko Pop demogorgon is coming exclusively to Target stores.
And finally, five new Pops. Two versions of Eleven, one from the diner at the beginning of season 1 and a Snowball Dance version, Mike from the Snowball Dance, a new version of Hopper, and Dustin in his hockey gear. That last one will be a Hot Topic exclusive.
Most of these products can be ordered or preordered right here.