Funko Round-Up: X-Men, Santa Clause, and Funko Field Opens!
Funko announces tons of new products and licenses every day, let alone every week. It can be a lot to keep up with. So we are here to help. Welcome to the Funko Round-Up! In this edition, we take a look at new Marvel 80th anniversary Pops, two new Disney holiday Pops coming soon, and the opening of Funko Field last week! Let's take a look!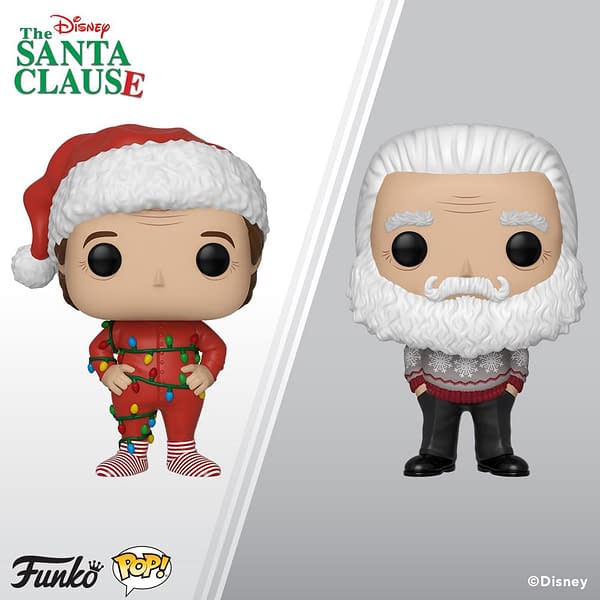 Disney Christmas favorite The Santa Clause is coming to Funko Pop, as two versions of Scott Calvin will be in stores this fall. Personally I think the one with him in the sweater and with the beard is the superior choice. I am actually surprised it took us this long to get these, I can imagine these flying off store shelves every year.
Now this is a set I have been waiting my whole Funko collecting life for. The original X-men, in their original suits! Cyclops, Beast, Angel, marvel Girl, and Icem…wait a minute, where is Iceman!?!? How could you not do Iceman and complete the team? Party foul Funko. Other than that glaring omission, these look absolutely perfect.
Also now open in Washington is Funko Field! What a neat idea. The field is where the Everett Aquasox, a minor league affiliate of the Seattle Mariners baseball team plays. It is actually right down the street from Funko HQ. They held their grand opening over the weekend, and it looked like a great time was had by all. They of course had exclusive Pops for the fans, and will continue to run promotions throughout the season. Go here for more info on all that, and if you are making the pilgrimage to Funko HQ sometime, do go to a game. Minor league baseball is super fun!