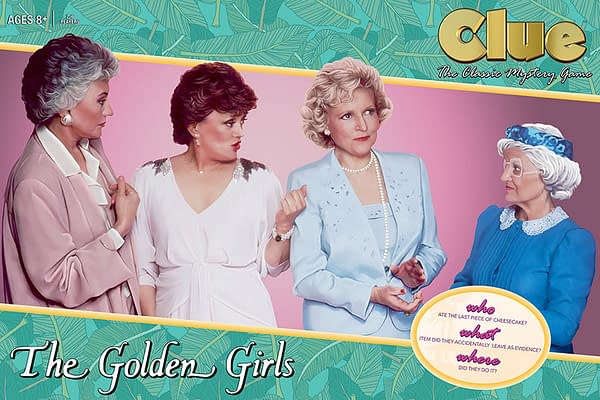 In a move that almost makes every terrible thing that's happened so far in 2017 okay, licensed board fame manufacturer USAopoly is making a version of the classic game Clue starring the characters from the classic sitcom Golden Girls. The existence of this wonderful, wonderful game was first discovered by Jezebel, who confirmed that Golden Girls Clue is, in fact, a real thing, and that it is "coming soon."
Over at USAopoly's site, we've got some images from the game, as well as a $39.95 MSRP. The site lists the suggested age range as 8+, but we're of the belief that you're never too young to enjoy a board game about four older women sharing a home in Florida and enjoying their twilight years with heartwarming friendship and vicious insult comedy. Oh, and if you're a little bit put off by the thought of someone being murdered as the plot of the game, you can relax. The mystery players will seek to solve revolves around a stolen piece of cheesecake:
The Golden Girls Clue® features a custom illustrated game board, where players attempt to solve the crime of WHO ate the last piece cheesecake, WHAT they left at the scene of the crime, and WHICH room they did it in.
Say no more. We're in.
Check out some pictures below, and you can bet your *** we'll let you know as soon as we find out about the release date.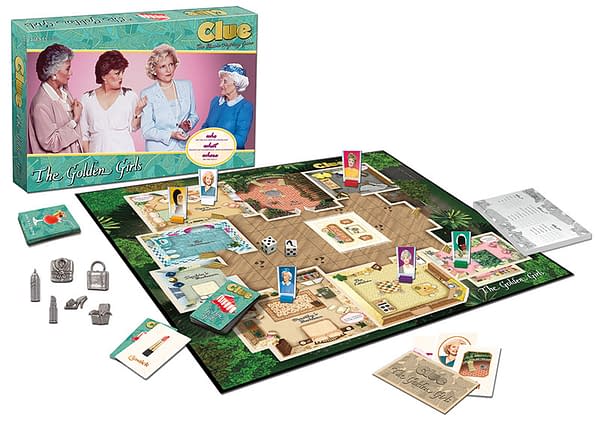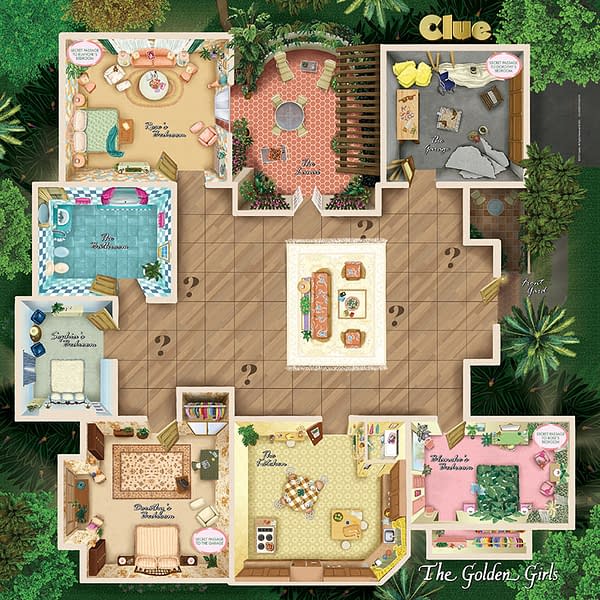 Enjoyed this article? Share it!