Gremlins, in my opinion, should be listed under the holiday movies section. I mean, if Diehard can make the list as a Christmas movie and also stay an action flick, then the sci-fi horror film Gremlins can also. This 1984 film is a cult classic and it is filled with pure 80s glory. Now this time you don't have to go to a creepy antique China town store to get your hands on your own Gizmo but you can get it him through Medicom. They have announced a new prop of the Gremlin movie star Gizmo is available and is very realistic. He is fully loaded with faux fur, has movable eyes and superposable. This is a great prop replica that is perfect for any Gremlins fan. He does come with special red and blue 3D glasses that we can see him in from the film. The Gizmo prop also comes with a special accessory of three Gremlin eggs. This is a perfectly artistic prop replica that any movie collector should get their hands on.
The Gremlins Gizmo 3-D Glasses Version Prop from Medicom Will be priced at $325. For the high-quality material and it's being such a realistic collectible that price seems justified. Gizmo will be released between February 2020 and April 2020. Pre-orders for him are already live and you can find them located here. Enjoy this collectible with risk and make sure you don't feed it after midnight.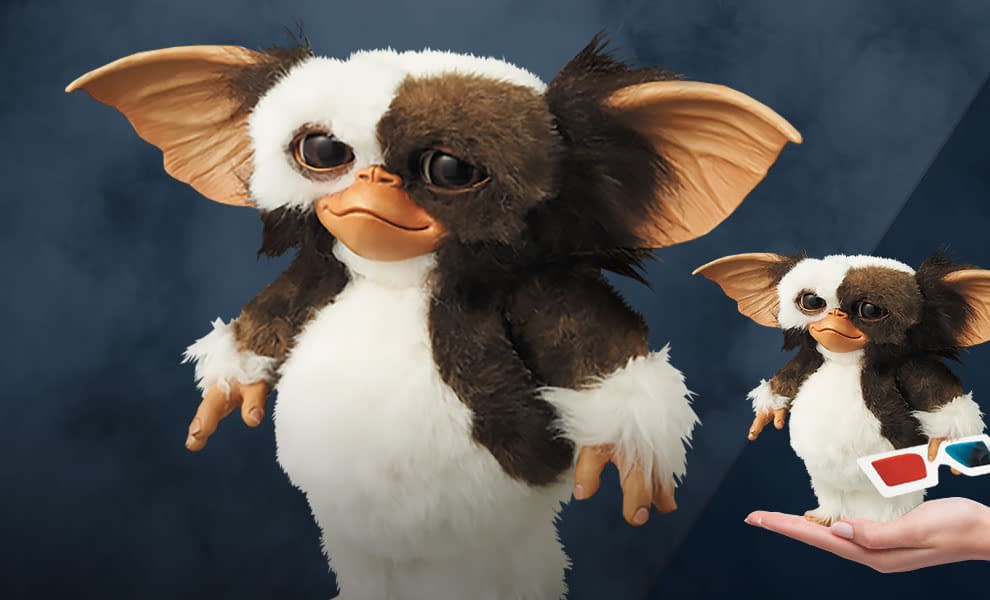 Gremlins Gizmo (3D Glasses Version) Prop by Medicom Toy
ABOUT THIS PROP
Sideshow is proud to bring you Medicom Toy's Gizmo 3D Glasses Version VCD figure from the 1984 classic, Gremlins. Skip the Chinatown antique store, featuring realistic faux fur and moveable eyes, this life-size poseable version of the beloved Mogwai may just be better than the real deal. Although, we'd still avoid feeding him after midnight…
Enjoyed this article? Share it!