NECA Releases a Flasher with New "Gremlins" Figure Series
Gremlins is one of my favorite Christmas movies. I mean it takes place over Christmas and hell if Die Hard can be a Christmas movie then so can't this one. NECA is pretty much dominating horror pop culture collectibles and Gremlins lies under that realm. So it is no surprise that we are getting a new figure but this one is ready to show it all. The Flasher Gremlin is the next figure to be coming out next and he is packing, accessories that is. The figure is based on that classic bar scene from the film and he comes loaded with items from that room. On top of the removable trench coat, he will also come sunglasses, a fedora, visor, puppet, poker chips and more. NECA defiantly put a lot of detail and time into this ultimate figure and it is perfect for any Gremlins fan!
The Flasher Gremlins Ultimate 7" Scale Figure from NECA will be priced at $39.99. This figure shows it all May 2020 and you can find pre-orders for him are live and available here. Don't forget to check out the other Gremlins figures that are all coming soon from NECA and stay tuned here at Bleeding Cool for more NECA collectibles.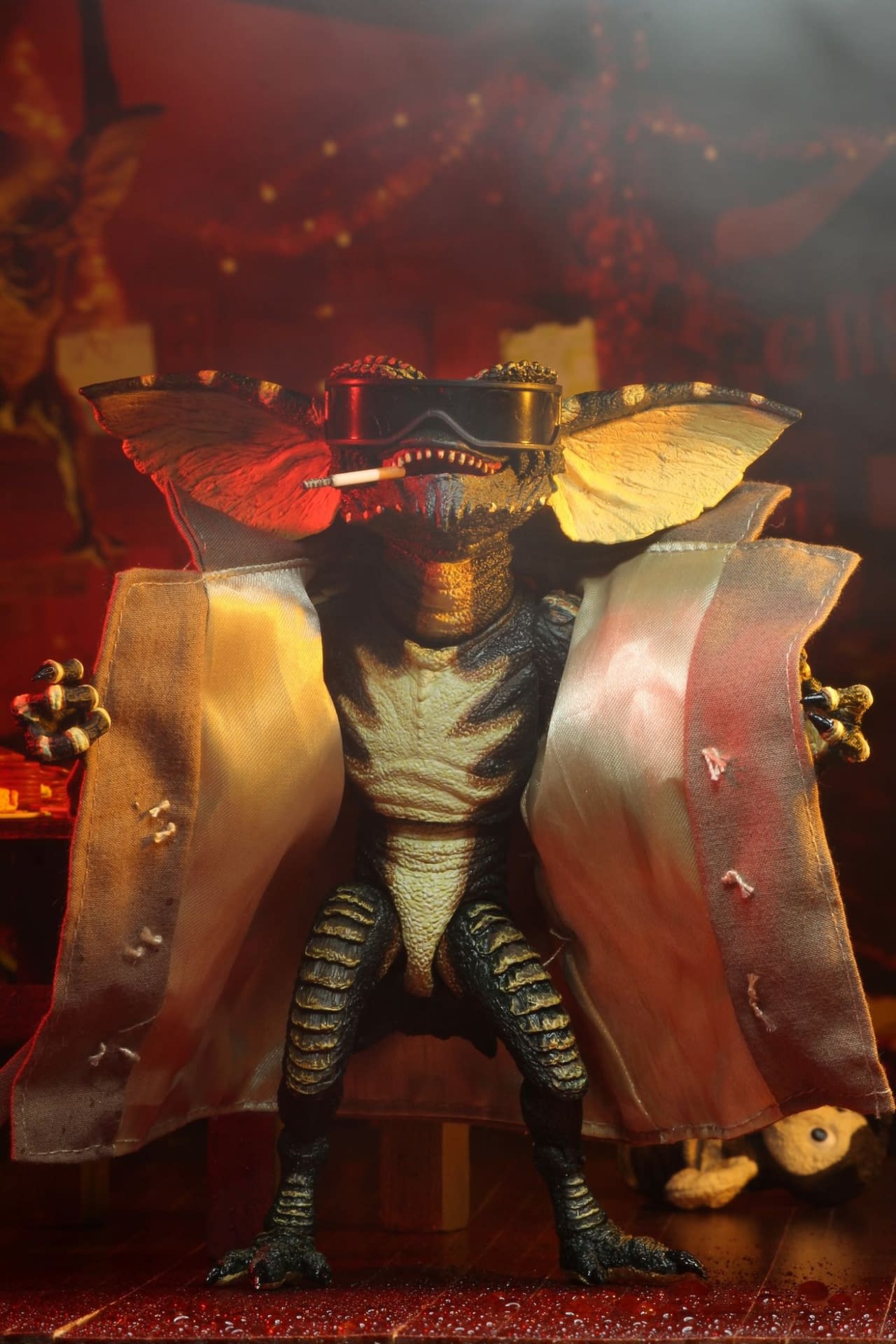 Flasher Gremlin Ultimate 7″ Scale Figure by NECA
Any fan of Gremlins knows the 3 simple rules: keep them out of sunlight, don't get them wet, and never feed them after midnight. Break them and you may find yourself having to cancel Christmas dinner.
Based off of the Dorry's Tavern scene in Gremlins, the Flasher Gremlin comes equipped with a removable fabric trench coat. Not only that, he is super loaded with new accessories, including a poker visor, poker chips, mallet, puppet, fedora, bowtie, and more, allowing you to recreate the looks of other Gremlins from the film!
Deluxe 5 panel window box packaging featuring new artwork by Jason Edmiston.