Posted in: Collectibles, Hasbro | Tagged: d&d, dungeons & dragons, hasbro
---
Hasbro Unveils Dungeons & Dragons Golden Archive Xenk Figure 
Hasbro is diving deeper into the world of Dungeons & Dragons as they unveil a brand new assortment of collectibles 
---
Dungeons & Dragons collectors are in for a real treat as Hasbro has unveiled a new set of collectibles. From four new Dicelings to the arrival of new characters and beasts for the Golden Archive line, fans better clear some space. With the appearance of a new Owlbear and Displacer Beast figure, D&D fans might need a new member to their party. This time the warrior Xenk is ready to join Edgin the Bard and his band of heroes. A lot of attention was put into the figure with a photo-real head sculpt, impressive detail, and a sword accessory. Xenk and Doric finish off the main cast of characters from the upcoming Dungeons & Dragons: Honor Among Thieves film. He will be an excellent addition to the team, and he is set to his shelves soon with a Spring 2023 priced at $24.99. Be sure to pre-order some of the new Golden Archive reveals right here in the meantime.
Finish Your D&D: Honor Among Thieves Party with Xenk
"DUNGEONS & DRAGONS GOLDEN ARCHIVE XENK – (HASBRO/Ages 4 years & up/Approx. Retail Price: $24.99/Available: SPRING 2023). OPEN THE DOORS TO THE GOLDEN ARCHIVE. This 6-inch scale, premium Xenk action figure is part of the action figures and collectibles inspired by Dungeons & Dragons lore and entertainment from nearly 50 years. Featuring the deco, articulation, and poseability one expects from Hasbro collectible figures with the characters, classes, and species you love from D&D. Available for purchase at most major toy retailers starting April 2023."
6-INCH SCALE XENK ACTION FIGURE: Featuring premium deco and multiple points of articulation for your display or play adventures
DUNGEONS & DRAGONS HONOR AMONG THIEVES: Is part of the many realms of D&D, the World's Greatest Roleplaying Game
ROLL A PERCEPTION CHECK TO FIND MORE D&D GOLDEN ARCHIVE FIGURES: More 6-inch action figures means more D&D gifts. Each sold separately. Subject to availability.
---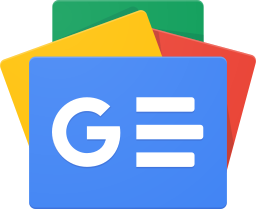 Stay up-to-date and support the site by following Bleeding Cool on Google News today!