Iceman Gets Frosty with Marvel 80th Anniversary Funko Pop [Review]
Iceman is one of the five original members of the X-Men. I was oddly surprised that when Funko originally announced the 80th Anniversary Pops and Iceman wasn't on the X-Men release. However, Iceman did make his appearance with the announcements of the 1st appearance figures for Wolverine and Deadpool (coming soon). This Funko was an absolute delight to get my hands on and it is a great reference just to show how far Funko has come with their Funko Pop series line.
Like always, we have to start with the box, the biggest difference is that there is a shiny silver border around the packaging. The Marvel 80th Anniversary logo is at the top, his figure design is located on the side and on the back, we get to see the comic of Iceman's first appearance. That comic on the back isn't that new as we have seen it on a couple of Marvel Collector Corp Pops but as a comic fan, I love that they make reference to comic history.
Iceman did come with two inserts as one of them was removable and was used to cover his hand to protect it. Now to finally look at the figure itself, his design was quite unique and new. The frosted body parts are an amazing touch and the coloring of Iceman defiantly gives off a real icy feel. He is posed with his iconic ice ramp and has a snowball in hand. The added detail to this Funko Pop is definitely a big step forward for Funko.
I already was in possession of the older Specialty Series Iceman and figured it would be a great idea to compare the two, and wow was I impressed…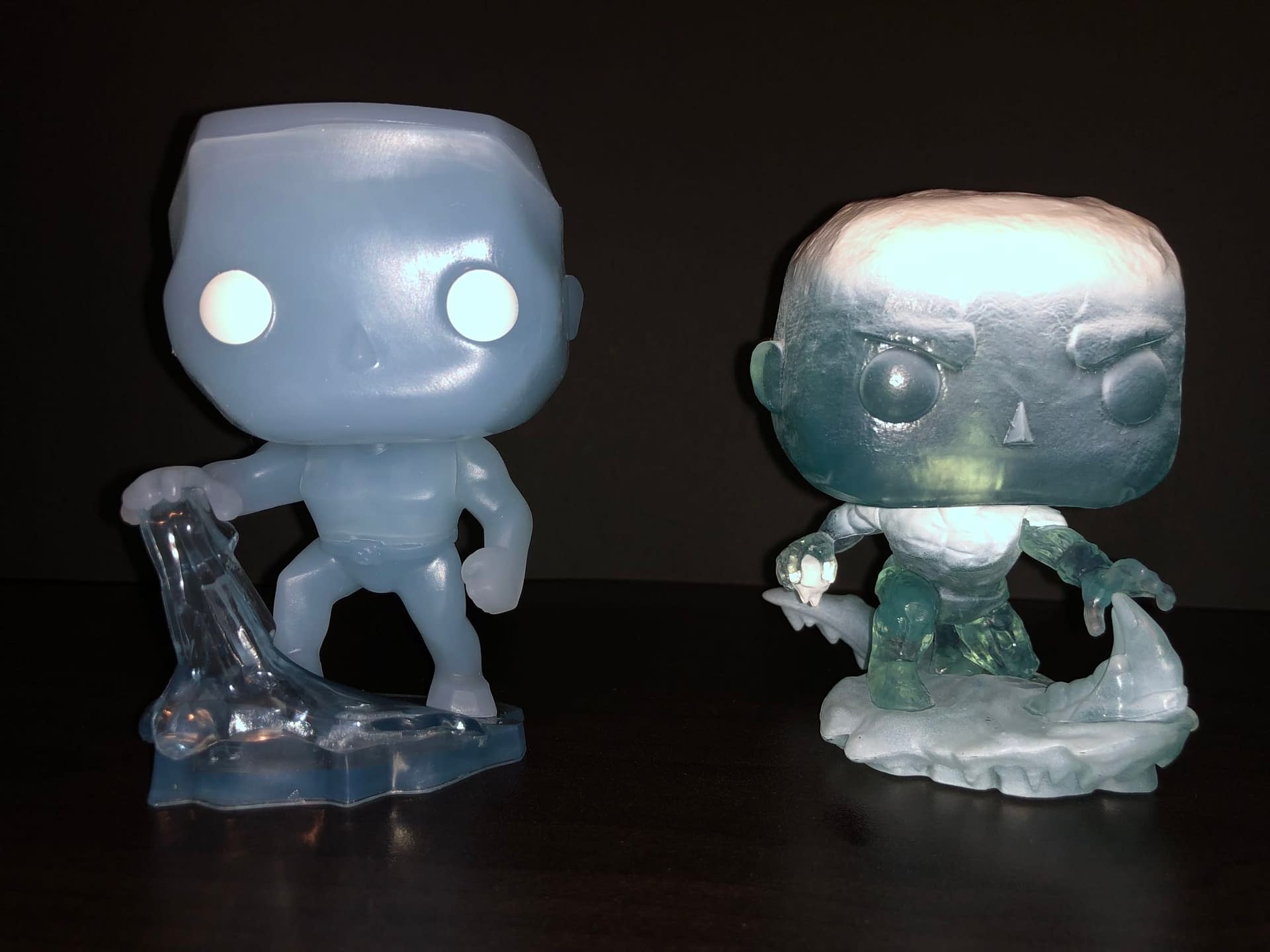 You can see the differences right off the bat as the two figures are very different styles. The classic Specialty Series Iceman is very blocky and almost seems "lifeless", the detail is simplistic and very standard. He does also have an ice bridge motion but is not as dynamic as the newer 80th Anniversary figure.
This drastic change here is very impressive and it just shows that Funko can get even better! I do love the older style Funko Pops though, the simplistic style makes it feel almost retro and I just love that. The Iceman Funko is a great figure and pictures can only give it so much justice. I can't wait to get my hands-on Cyclops, Jean Grey, Angel and Beast as they slowly get released. You can lock down your own Iceman Funko Pop today and from here. Start your own Funko collection today!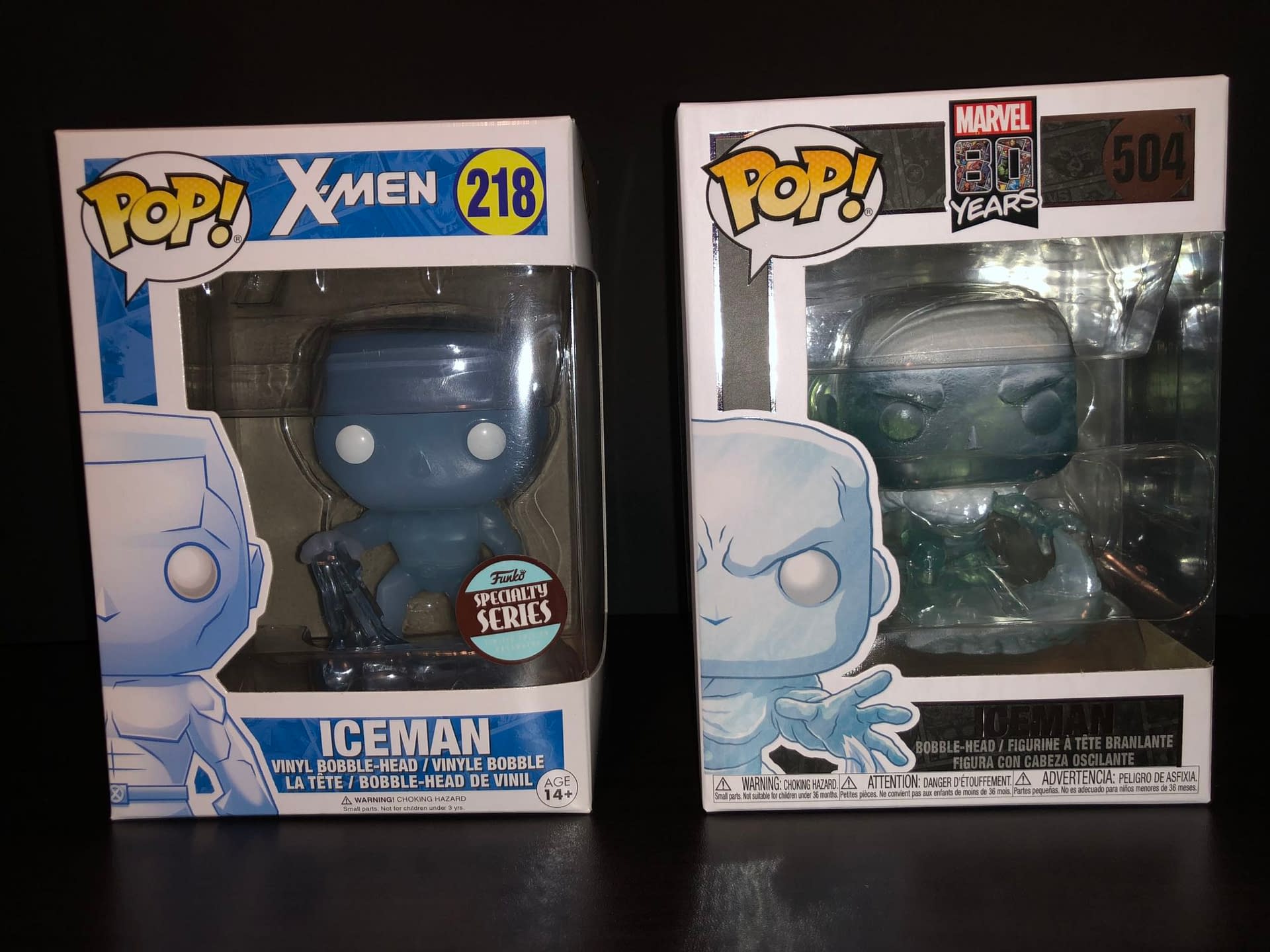 To me my X-Men!