Iron Patriot Hot Toys Figures Gets a Updated New Head [First Look]
Iron Patriot has his time to shine in Avengers: Endgame and he even got a new suit. Hot Toys has already revealed the figure but it looks like we are getting a first look at their newest update on it. Don Cheadle will be a completely sculpted head for the figure and wow does it look lifelike. The team is putting a great amount of time and detail into this figure and it is really paying off. Now fans can enjoy an unmasked version of Iron Patriot as he enters the Endgame. This figure is going to look great on any Iron Man, War Machine or Iron Patriot's collection.
Pre-orders for this figure are still available and you can find them located here. Iron Patriot is priced at $469 and is set to releases between October and December 2020. Take advantage of the payment plans that Sideshow Collectibles provides.
"We go back, we get the stones before Thanos gets them, Thanos doesn't have the stones! Problem solved!"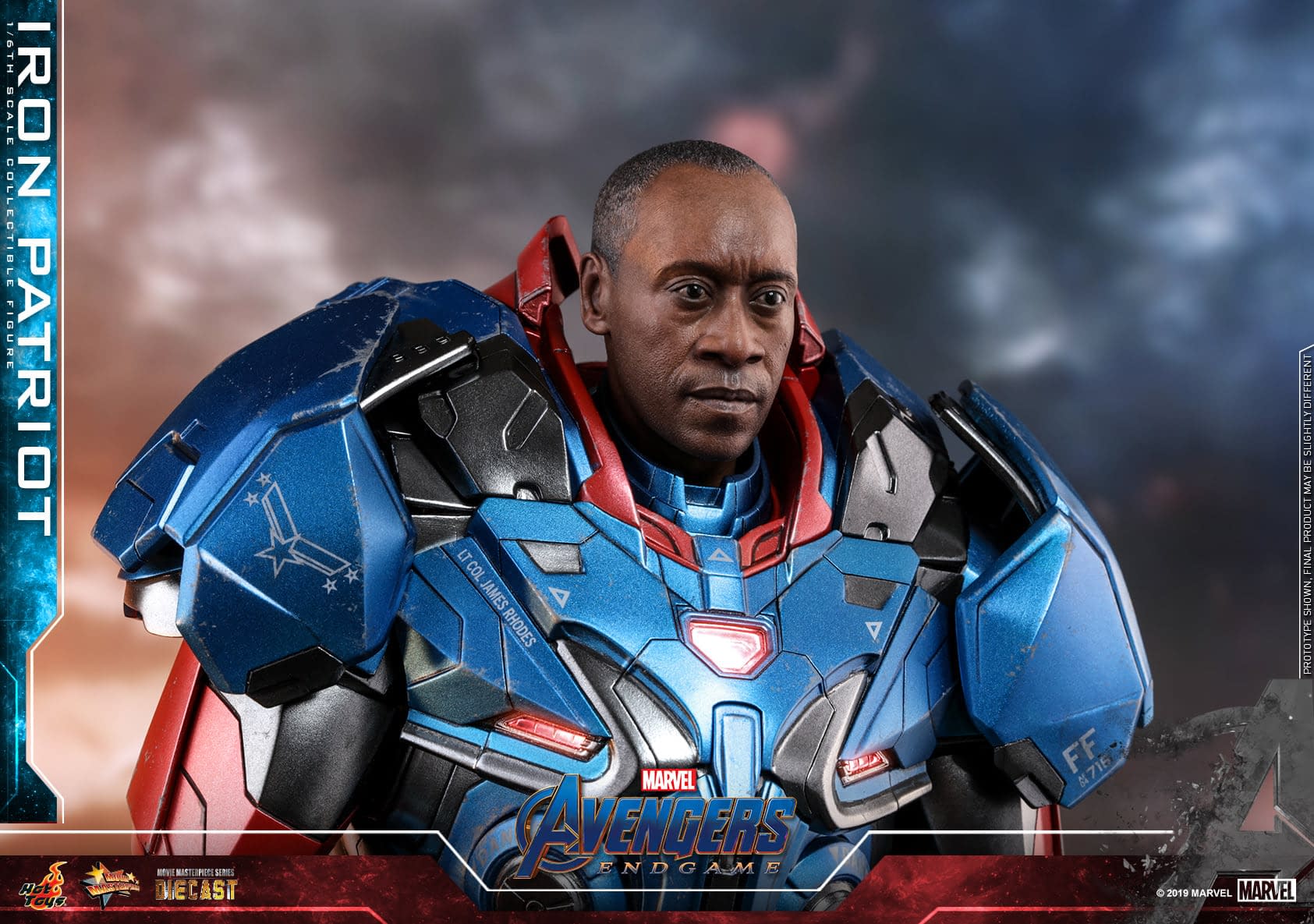 Unmasked Head Sculpt of Don Cheadle Update
Congratulations to Marvel Studios! Avengers: Endgame landed on Oscars' best original score and visual effects shortlists! Hot Toys is delighted to reveal the newly developed head sculpt features Iron Patriot/ James Rhodes of 1/6th scale Iron Patriot collectible figure based on this massive MCU production.
Faithful to the screen appearance of Don Cheadle, the unmasked head sculpt successfully displays his unique facial expression with incredible details from Avengers: Endgame. He is now ready, decked out in full gear!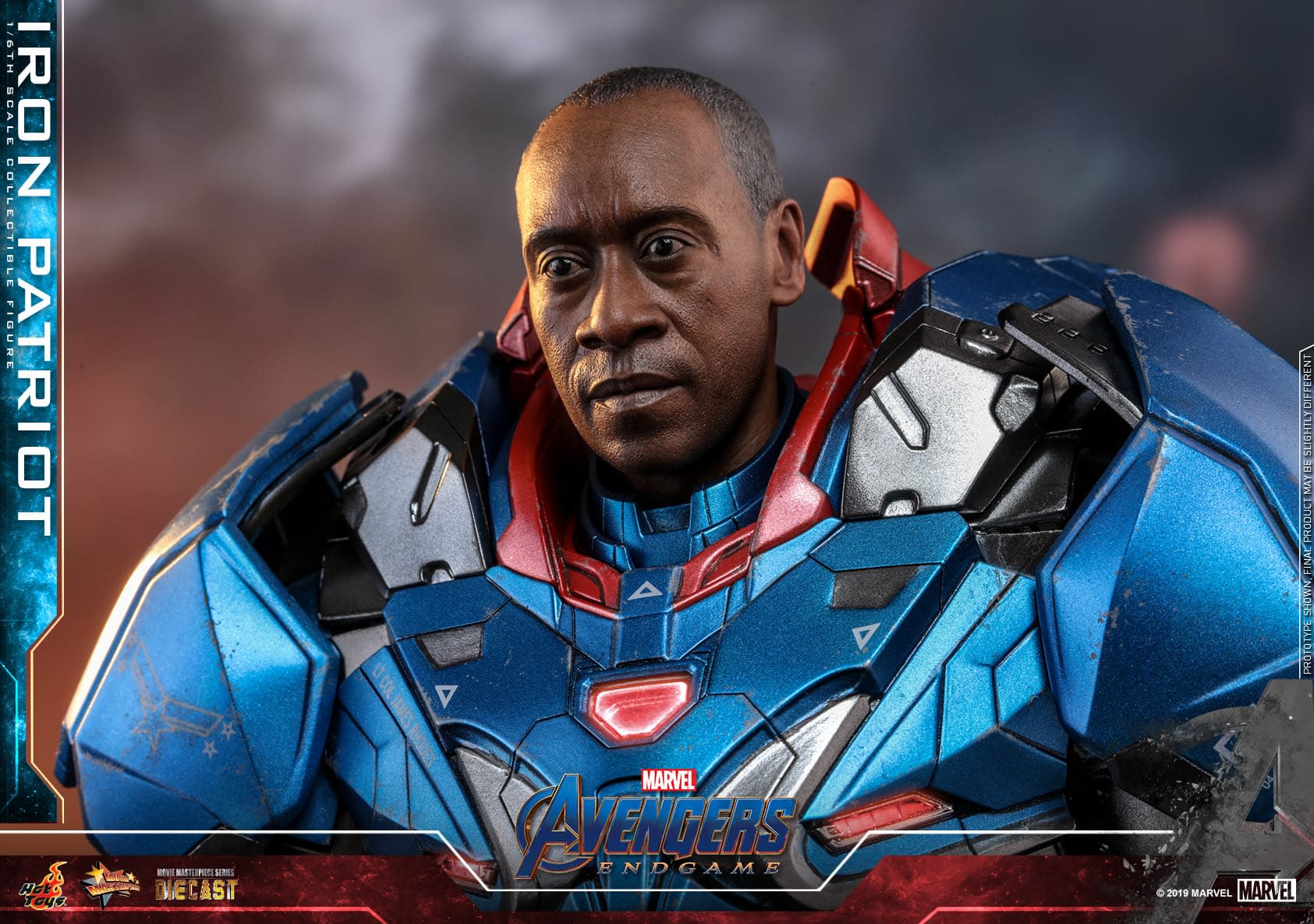 Sideshow and Hot Toys present the Iron Patriot Sixth Scale Figure from Avengers: Endgame!
This highly-accurate diecast collectible figure is specially crafted based on the appearance of Don Cheadle as James Rhodes/Iron Patriot in Avengers: Endgame. This figure features two interchangeable heads including a newly developed head sculpt with remarkable likeness as well as a helmeted head with LED light-up function. The Iron Patriot features metallic blue and reddish-orange painted armor with streamlined armor design, LED light-up chest Arc Reactor and repulsors, articulated weapons featuring back-mounted cannons and shoulder-mounted missile launchers, and a specially designed Avengers: Endgame themed figure base.