Jedi: Fallen Order is only days away from release. This highly anticipated video game will take us on an adventure we have never seen before. Following the story of Cal Kestis after the fall of the Jedi order. We will follow Cal through his journey figuring out what it means to be a Jedi once again. Until the game comes out we are left with mystery and a nice set of collectibles and there are some that you can get today!
The first stop is the new Star Wars: The Black Series figures. There are three figures in total that you can get and the first is the leading man himself Cal Estes who does come with his companion droid. This figure also has a first edition white box variant too! The first edition white boxes are pretty new to the Star Wars: The Black Series collection and it kind of brings a hunt back again for Star Wars collectors.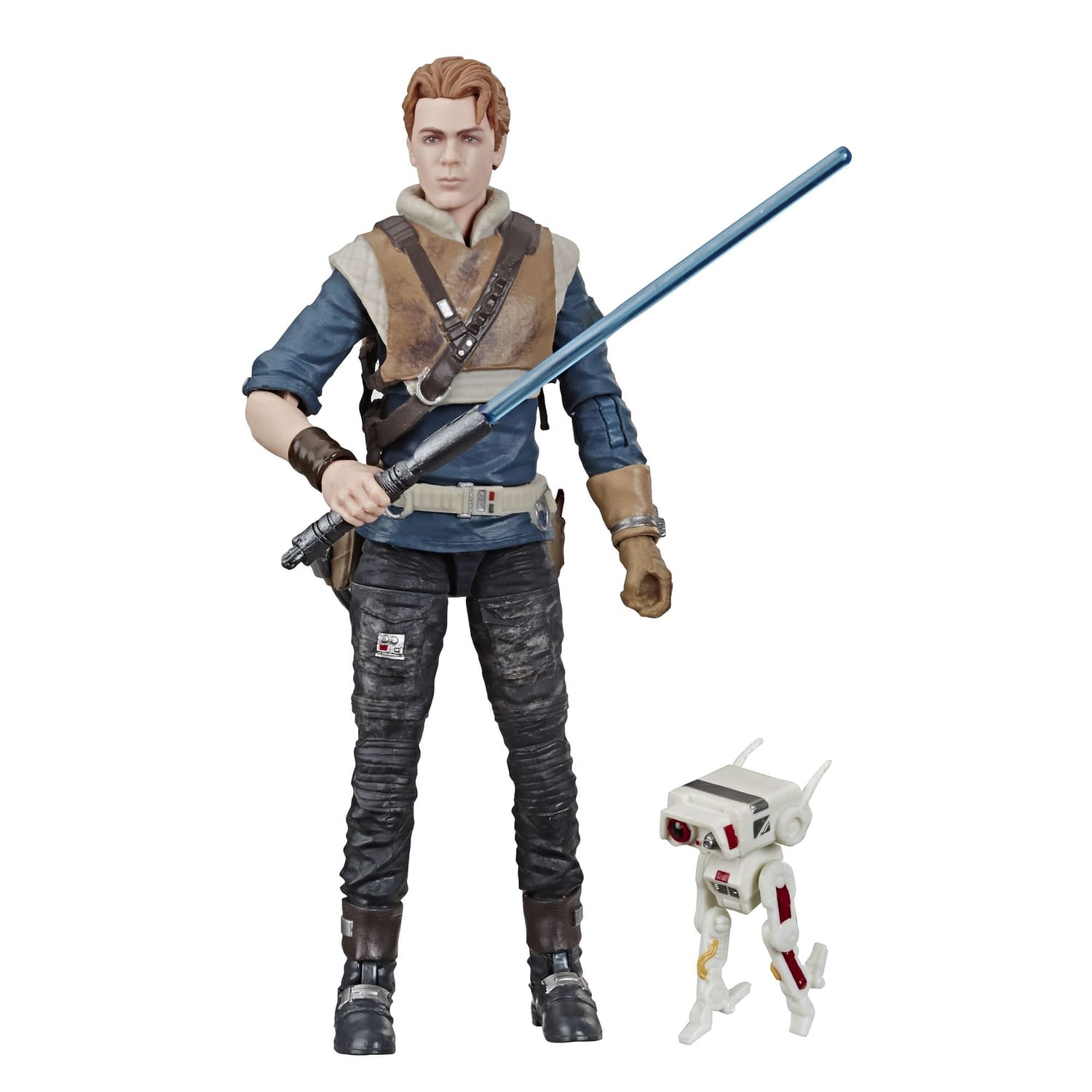 Cal Kestis is currently up for pre-order here.
Our second character will also have a first edition white box variant too. The Second Sister, one of the upcoming villains in Jedi: Fallen Order video game. The figure features the Second Sister Inquisitor with her super kick-ass double-bladed lightsaber. This figure comes with multiple versions of the figure, the first the common one, the second is the white box first edition, and the last is a carbonized version of her that is exclusive to GameStop. The carbonize versions are mainly just metallic variants of the figures themselves put out a little extra pizzazz.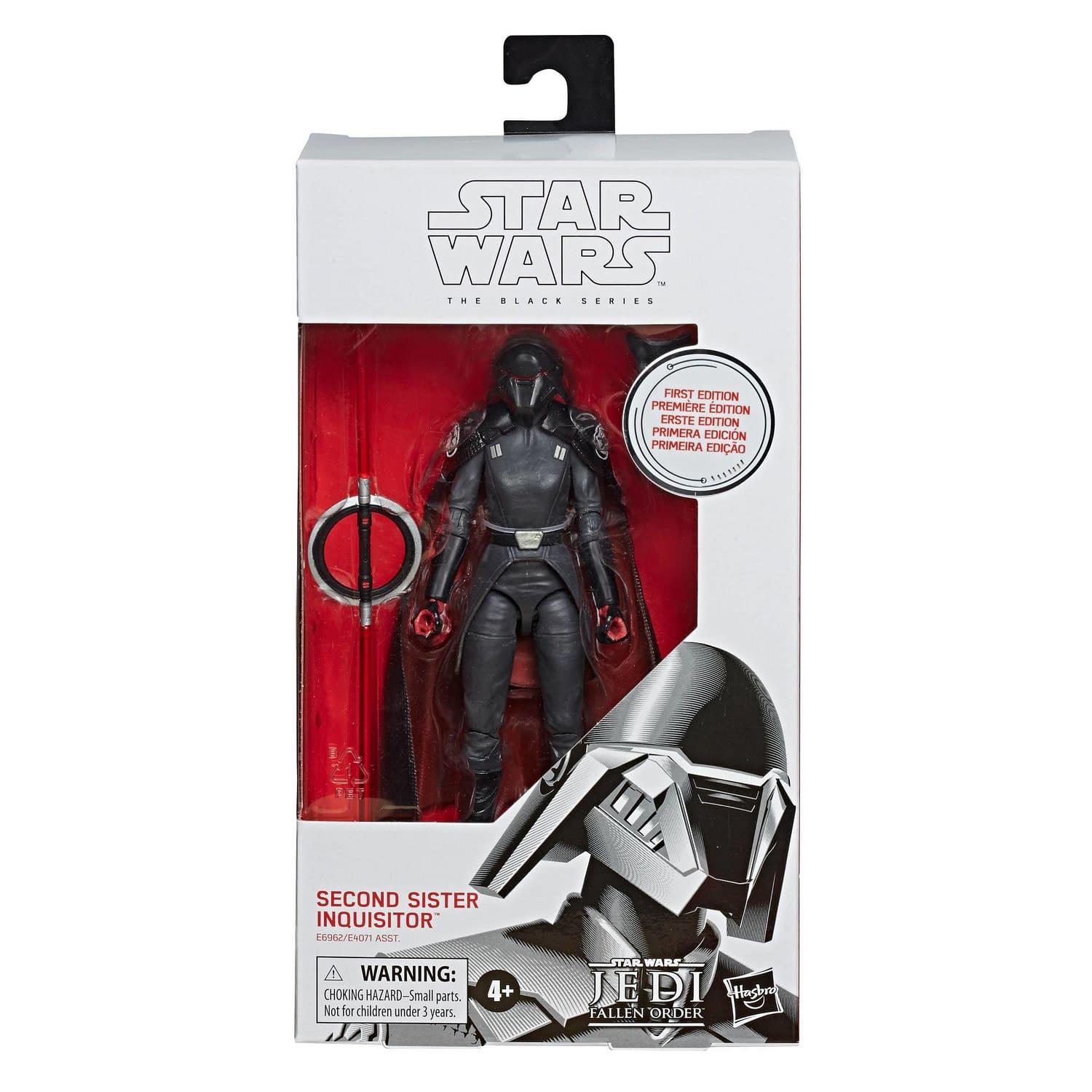 The Second Sister is available for pre-order here.
Speaking of GameStop exclusives we go into our last Black Series figures from Jedi: Fallen Order. The Purge Trooper which is unique to the video game will be getting an exclusive GameStop figure. He is one badass stormtrooper featuring a black armor with a red stripe down the middle of the helmet. He does come with plaster accessories and is ready to take on any Jedi that comes at him. Look for the Purge Trooper at your local GameStop today.
These three characters are the front runners for the upcoming Star Wars Jedi: Fallen Order video game. So they will also be getting Funko Pop versions of all three. Cal Estes and Second Sister have already been released since Triple Force Friday. They are currently in stores and you can find them at your most current retailers. The Purge Trooper is a recent release and it is exclusive to GameStop. He will come with the exclusive fan club sticker on the box itself. Check your local GameStop now to see if he is in stock, if not you can find him and the other two online as well as available for pre-order. Links to find yours will be located under the retrospective photo for that character.
Cal and Second Sister Funkos are live here and the Purge Trooper is located here.
You can pre-order a special version of the game from GameStop too that will come with Star Wars Jedi: Fallen Order and an exclusive Star Wars: The Black Series figure. While it is unsure if this figure is just a repackaged common or it will be an exclusive on its own it. So the rumor is that it is the upcoming Purge Trooper and possibly the only way to get it. However, I have seen it in the past where they say it's "exclusive", but it really just means exclusive to this package not specifically an exclusive figure. GameStop does list this collectible as an exclusive figure so we will only have to wait and see what will come out. It would be nice to see another one of the other Inquisitors get their own figure. The link to find this figure and game bundle is located here.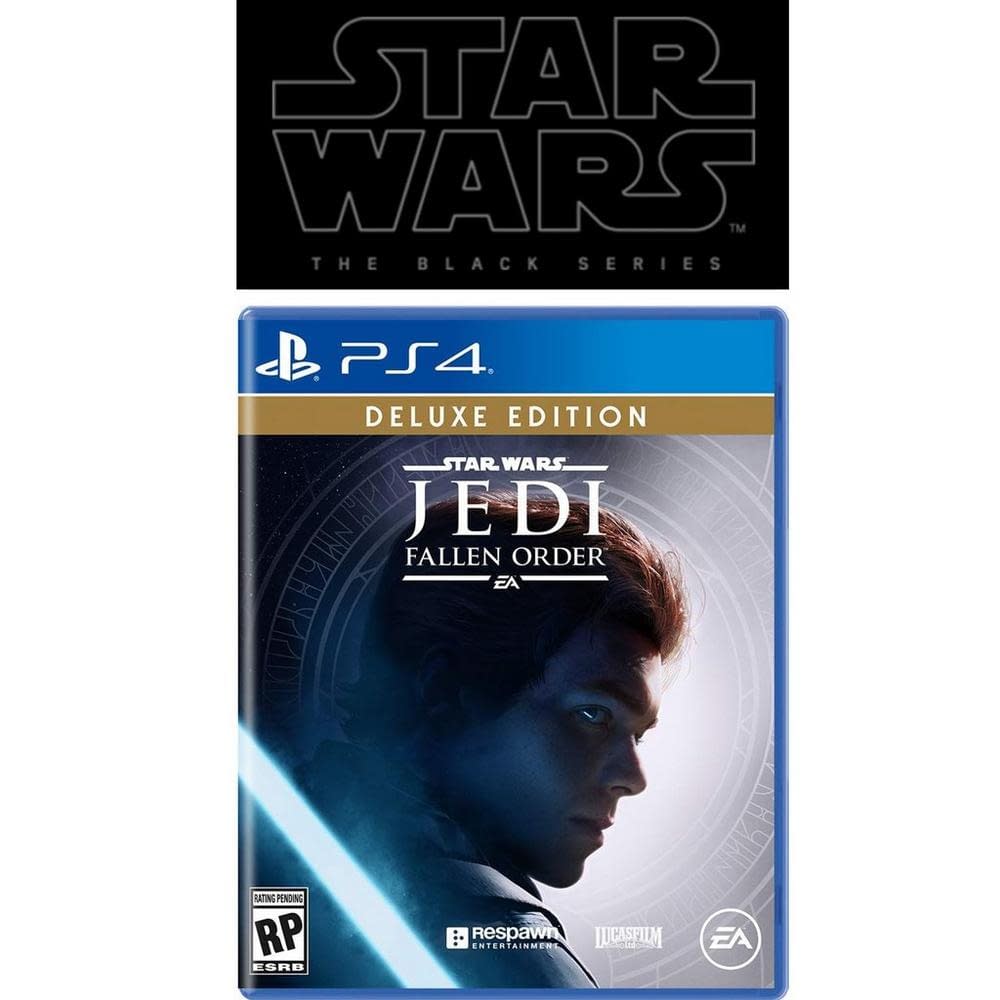 Star Wars Jedi: Fallen Order comes out November 12, (this Friday), make sure you stock up on all these amazing collectibles so you can dive into the perfect Star Wars video game experience. I'm sure since the game comes out we will be getting more "spoiler" figures released down the road. I can't wait to play the game and get my hands on the Purge Trooper Black Series figure.