Galaxian and Galaga Ships Unite for the Ultimate Battle with Freeing
Galaxian is one of the great retro gaming classics in the gaming community. Such a simple concept of taking with a single fighter taking on a whole army of alien bugs in a space adventure. I do love it when they bring retro concepts to life and with Freeing as they are bringing both Galaxian and Galaga ship to life. The special set does include both ship and both are completely reimagined in our 3-D world. This design literally brings a new dimension to these ships and it is nice to see them both in all their glory. Both Galaxian and Galaga ship comes with a display stand and a posing rod so you have had a nice variety of poses. One of my favorite things from Galaga was when the aliens made your ship become evil and I would love to see that blue design for another Freeing Galaga figma. Whether you're a fan of Galaxian, Galaxian or any other retro games this would be a great collectible for you.
The Galaxian Galaxip and Galaga Fighter Ships from Freeing are priced at $146.99 and set to tackle the galactic threat in September 2020. Pre-orders for this set are already live and you can find them located here.
Player 1…start!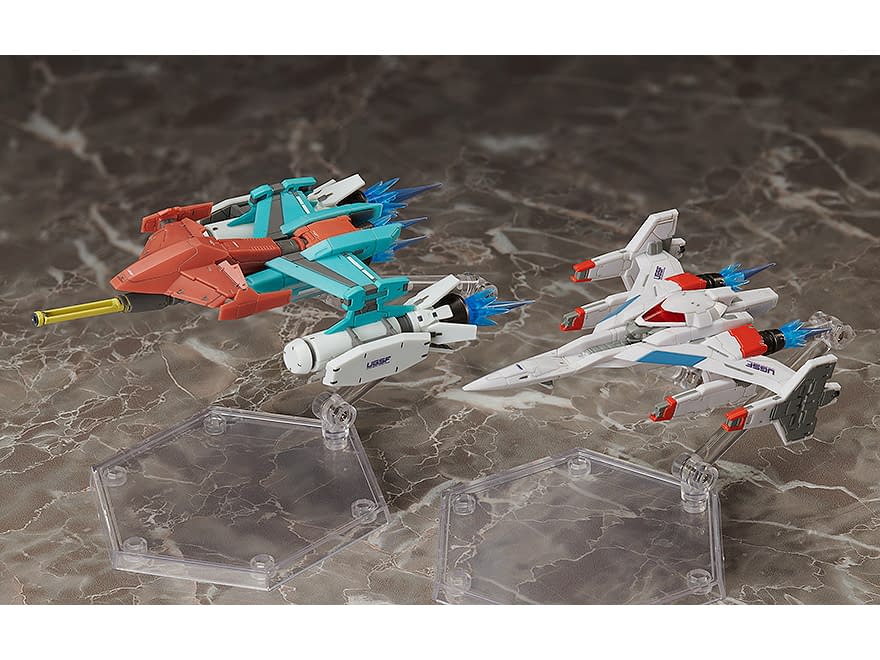 Galaxian figma No.SP-123 Galaxip GFX-D001a & Galaga Fighter GFX-D002f by FREEING
Product Description
This figma set includes only 1 Galaxip and 1 Galaga Fighters.
From the classic fixed arcade games, Galaxian and its sequel Galaga, comes the fighter planes Galaxip and Galaga as specialty figma!
Brought to the life by the mechanical designer Kanetake Ebikawa, these ships feature revised designs—both recreated based on the original pixel illustrations. The joints of each figma are perfect for attaching effects or docking the two ships together to recreate Dual Fighter Mode, along with articulated figma stands for display.
Product Features
Galaxip is 5.12 inches long (13cm)
Galaga is 4.35 inches long (11cm)
Made of ABS and PVC
Based on the video games Galaxian and Galaga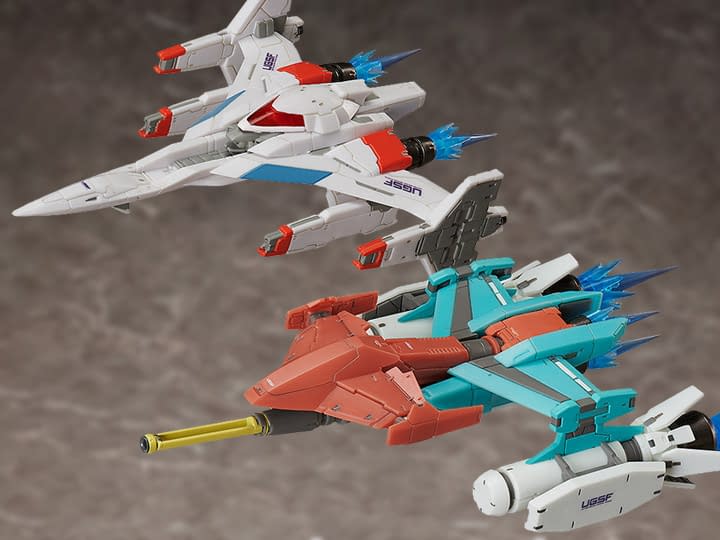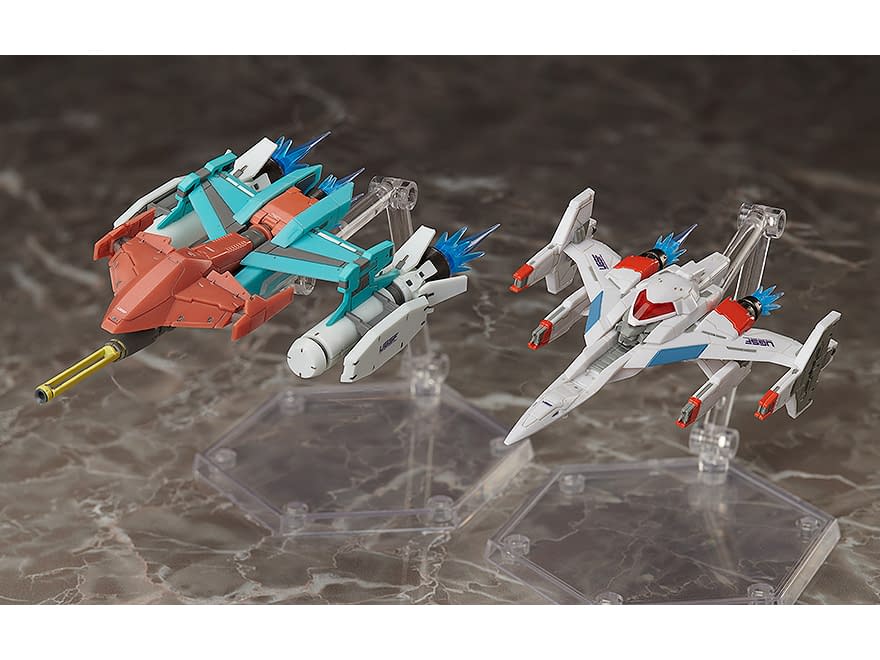 Box Contents
Galaxip Fighter
Galaga Fighter
Stands