Kidrobot LA Comic Con Exclusives Include Spongebob, Astra and Orbit, and More
Kidrobot will be set up at next week's LA Comic Con, and as always they will have some exclusives that you can only pick up at the show. Spongebob, Astra and Orbit, and Sanrio exclusives will be on hand, in limited quantities. They will also have artist Scott Tolleson at their booth doing custom designs on Kidrobot's blank MUNNY DIY figures. The opportunity for those is very, very limited. Check out the pics and full details for each below!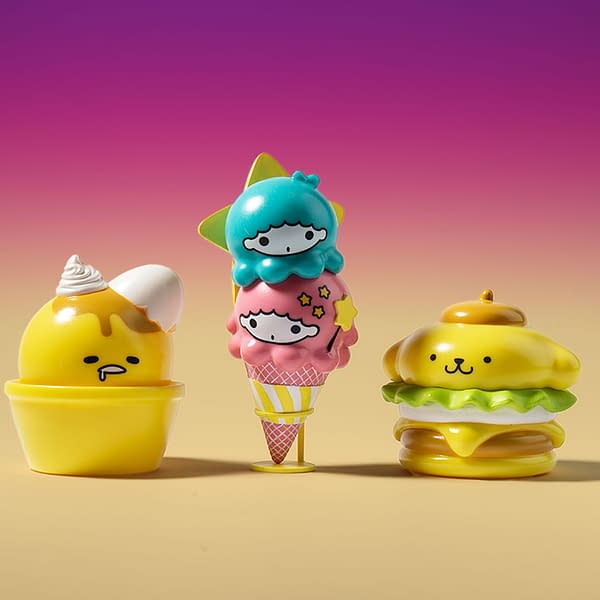 Sanrio 3" Figures: Gudetama, Little Twin Stars and Pompompurin
An extension of the Kidrobot x Hello Sanrio Mini Series launching in November 2019, these three 3" figures are Sanrio fan favorites and packed with delectable cuteness in hamburger and ice cream forms. Limited to 350 pieces each, $13 each.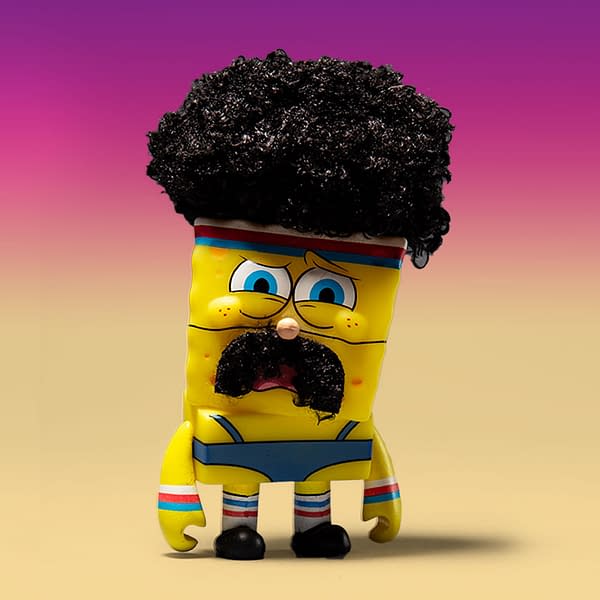 SpongeBob SquarePants Masterpiece Sponge 3" Figure
An extension of the Many Faces of SpongeBob Mini Series, the Masterpiece Sponge figure is available exclusively at LACC with a head full of curly hair, a full mustache and headband used to disguise everyone's favorite sponge as he infiltrates the Krusty Krab's restaurant competition. Limited to 300 pieces, $16 each.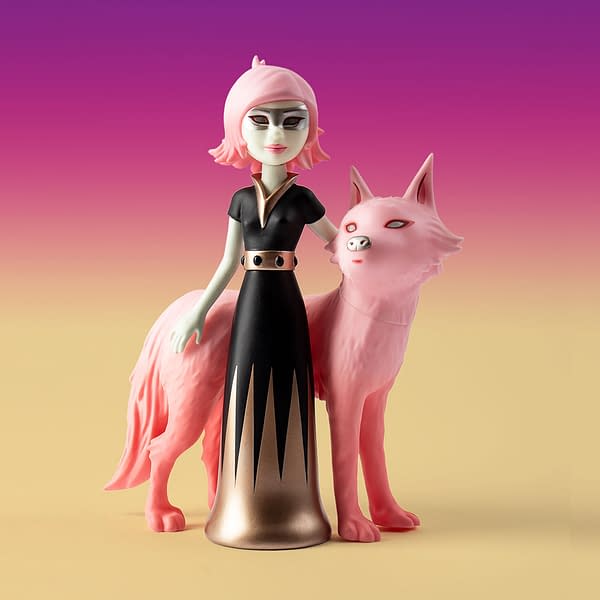 Astra and Orbit 8" Figure by Tara McPherson
Astra and Orbit are part of a world created by Tara McPherson, found beyond the lucid seas and pink skies. This mystic couple stands elegantly to assist in your journey beyond sleep. Limited to 20 pieces, $80 each.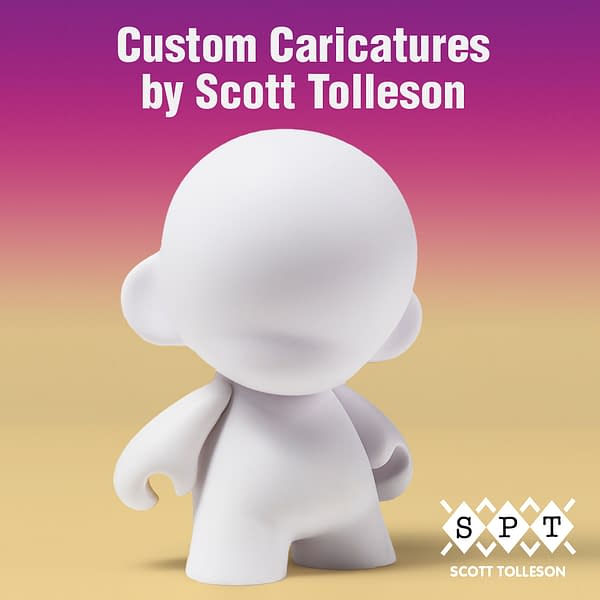 MUNNY Caricatures and by Scott Tolleson
Kidrobot will have Los Angeles artist Scott Tolleson at booth #124 to create one-of-a-kind caricatures on Kidrobot's signature MUNNY DIY figures. Tickets are limited to 15 for each day and sold for 20-minute time slots during the following times: Friday 1-8pm, Saturday 10am-3pm, Sunday 10am-3pm. Limited to 45 caricature tickets total, $20 each. Price of MUNNY not included in ticket price.