London Toy Fair Funko Pop Reveals – X-Men Rogue and Gambit
The X-Men is one of my favorite lines in the Marvel series of Funko Pops. With such a long cast of characters from decades of comic books, you would think there would be a lot of them. This is not the case so when I saw more X-Men were coming I prepare my wallet. This time it is not a massive release like we have seen with Batman, Harry Potter, and Star Wars but quite smaller. So small that in fact it is only two characters but each does have a variant figure for each. The two love birds Rogue and Gambit are finally making their first Funko Pop debuts. Each one will come will a retailer variant like Rouge is getting Hot Topic exclusive that features the same head mold but gives her a flying body. Gambit, on the other hand, will be getting an Entertainment Earth Exclusive that will glow in the dark, which should go quite well with his design. Either of these figures will do and fit nicely in any X-Men fans collection. I can't wait to get my hands on both exclusives, there isn't much different but I would like to see more stickers in my collection.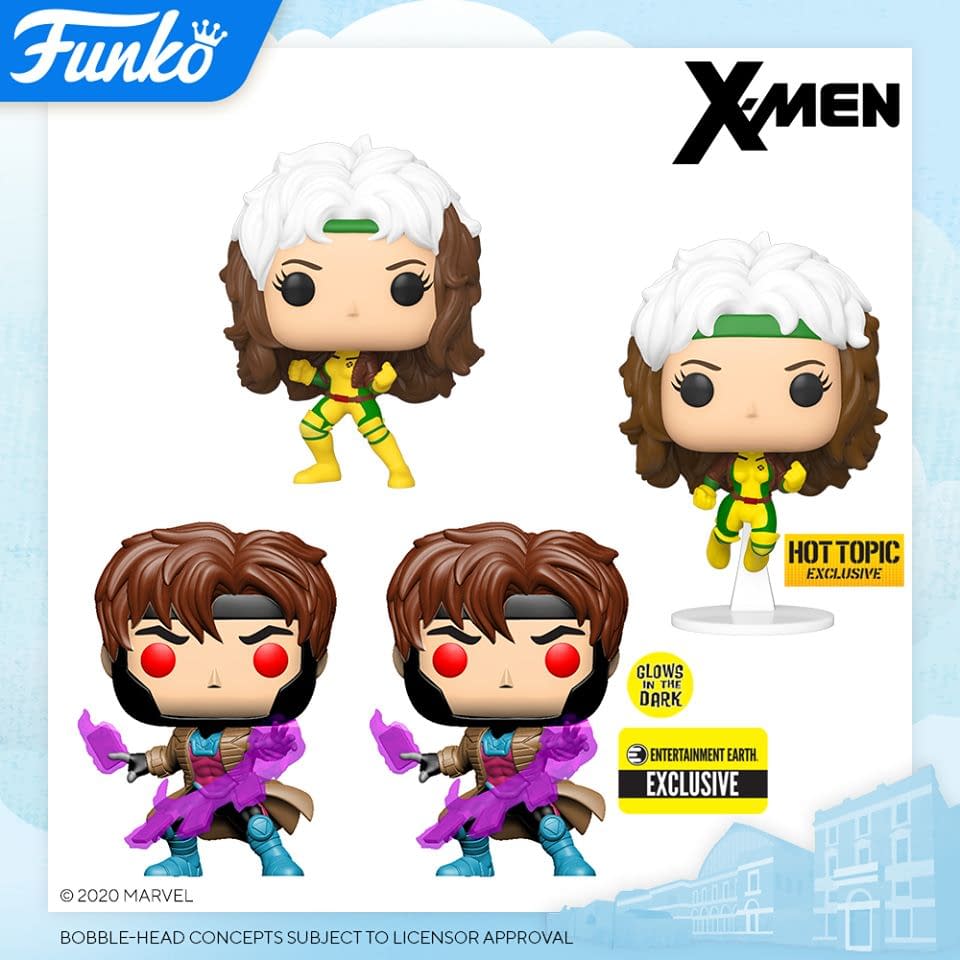 There is no release date for the Hot Topic exclusive Rogue just yet. However the two common Gambit and Rogue releases as well ass the Entertainment Earth exclusive are up for pre-order now. The Exclusive Gambit will be priced at an increased price of $13.99 while the others are set at $10.99. You can find pre-order links for all three here. Stay tuned for more incoming Funko reveals coming from London Toy Fair and don't forget to check out some of the other reveals like Batman Forever, Cyberpunk 2077, and Harry Potter.