Maleficent Makes Evil Adorable In New Hot Toys Cosbaby
Maleficent: Mistress of Evil is Disney's most character to get a live-action film. While this did seem to change up the lore as well as add more backstory to one of our favorite Disney villains. The films have been all right and somewhat questionable but one great thing to come out of them is Maleficent's new look. A lot of great collectibles haven't yet to come out of this film but one I am excited about is the upcoming Funko Pop figure. That was until now with Hot Toys newest Cosbaby figure! This figure stands at roughly 5 inches and is packed with cute adorable details. She does come with a fire backdrop as well as a base covered in green flames. I really love the detail of Maleficent's wings as well as her headpiece. This design is still pretty great and I can't wait to own this figure myself. This figure can easily brighten up any office or home desk and even any Disney collection.
The Maleficent: Mistress of Evil Cosbaby figure from Hot Toys does not have a release date or price just yet. At this rate, I wouldn't be surprised to see it get a 2020 release date. Hot Toy is and we will keep you updated so you can lock down your own favorite Disney villain.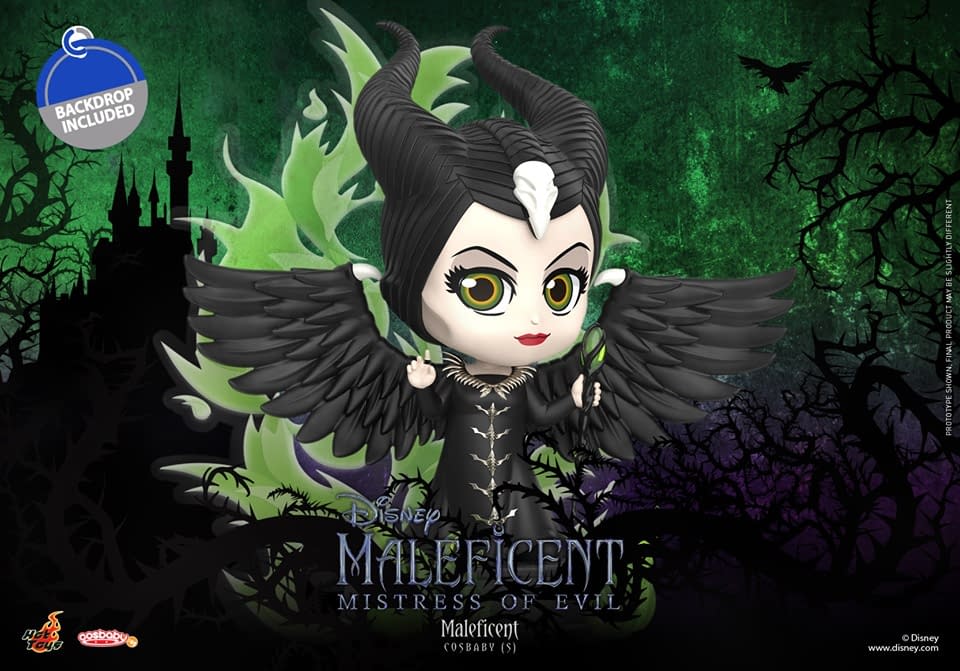 Maleficent: Mistress of Evil – Maleficent Cosbaby (S)
"Love doesn't always end well."
One of Disney's most powerful fairies, Maleficent will unleash her wicked powers on the silver screen in just a few days! The exciting sequel Maleficent: Mistress of Evil continues to follow the horned dark fairy and Princess Aurora as they form new alliances and face new adversaries in their struggle to protect the moors and the magical creatures that reside within.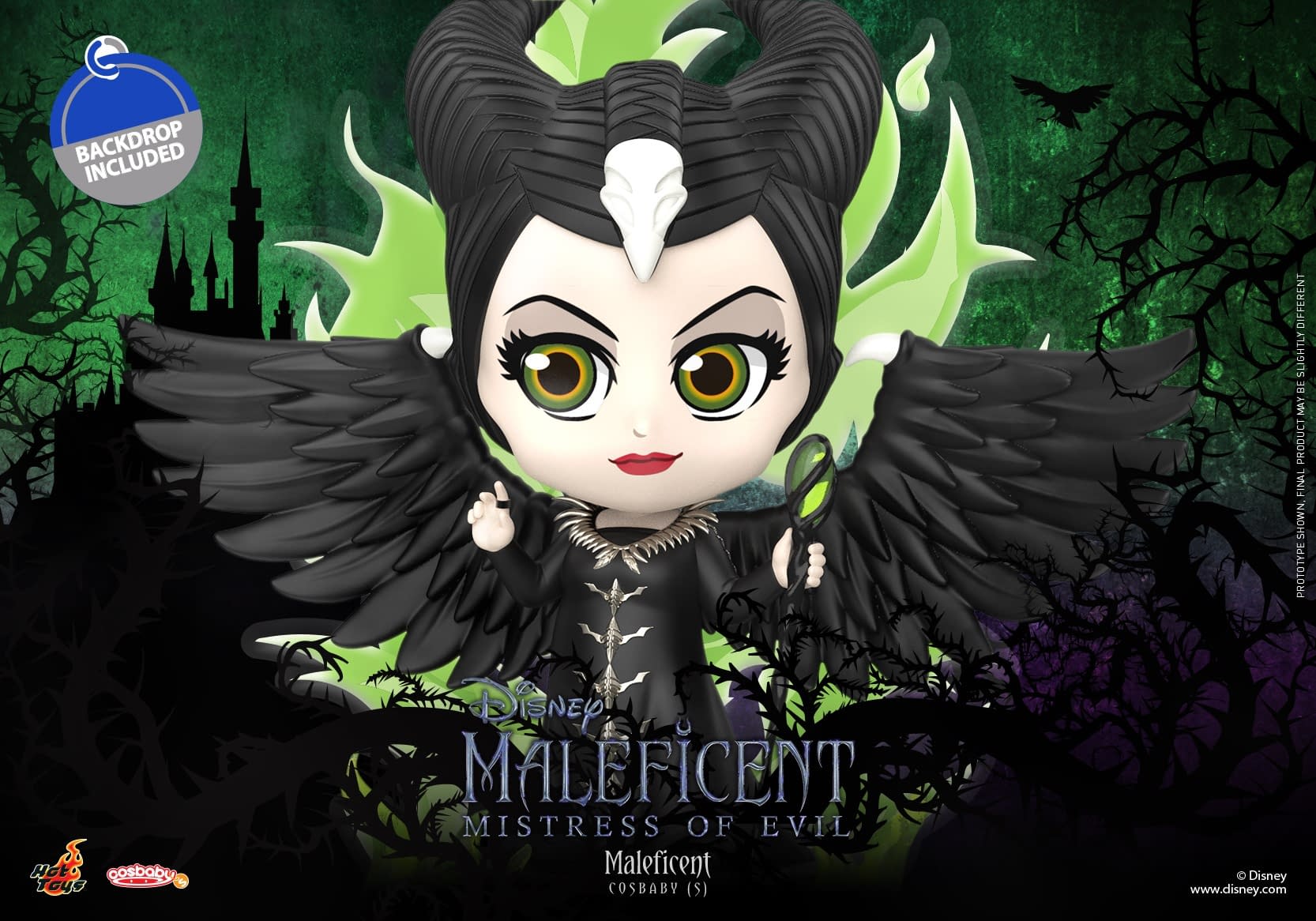 Transforming the sinister character into a stylish Cosbaby, today Hot Toys is thrilled to present Maleficent Cosbaby (S) based on Maleficent: Mistress of Evil to conquer any foes. Spreading her giant wings, Maleficent shows up in fierce black gown holding the powerful staff makes her more intimidating than ever. Stands approximately 13cm tall. Features rotatable head, a swathe of evil green fire character backdrop, and a specially designed figure base with green flames attached.
She's back in the fantasy adventure! Embrace your inner evil with our Maleficent Cosbaby display!