Marvel Legends Reveals Drop Fast & Furious At Hasbro Fan Fest
The main event of any Hasbro Fan event, the Marvel Legends team held its panel this afternoon and with it came a ton of new reveals as always. The team over there are some of the nicest, most passionate people working in any industry let alone toys, and it is always a treat to watch them do their thing. As always, the reveals came fast and furious, and Marvel Legends collectors can expect figures in both the six inch scale and their new, popular 3.75 inch vintage style figures. Let's waste no more time and take a look at what was revealed.
So Many Marvel Legends
First up was Marvel Legends Retro. The 3.75 inch figures have been a hit with collectors, and some new figures were shown off. Wave 3 will include Bullseye, Grey Hulk, Invisible Woman, Cyclops, Ant-Man, and classic Vision. More and more will be coming throughout the year.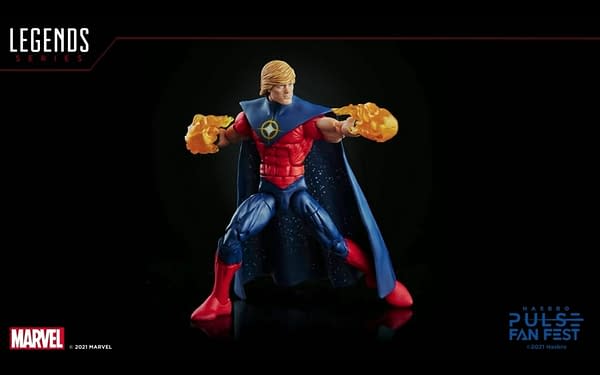 Marvel Legends proper started with an update on Quasar, who will be a Walgreens exclusive.
A new Iron Man wave is coming this year, which will include classic Ultron, Vault Guardsman, Hologram Iron Man, Stealth Armor, Iron Heart Riri Williams, Darkstar, and 90's Modular Armor. Those last two are pretty epic. Collect them all and get yourself a BAF of Ursa Major.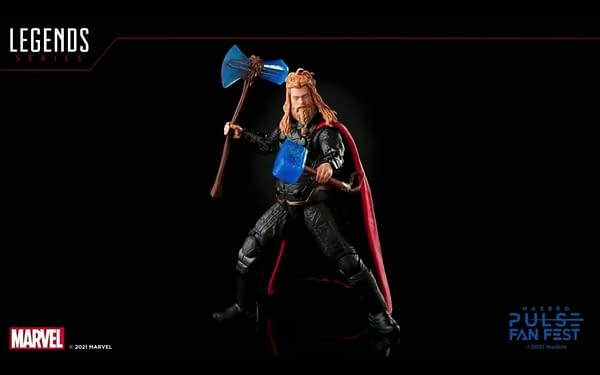 A MCU Armored Bro Fat Thor is coming as well. They couldn't reveal the Disney+ figures yet since The Falcon and the Winter Soldier is not done, but those reveals are coming soon. This Thor is a new sculpt, and goes up for preorders today.
A new Marvel Legends role play item was revealed as well, the Eye of Agamotto. This is true scale, comes with a display base, and electronics so that it glows green from the stone inside. This thing is sick. The stone even holds its charge when removed.
They then teased a second Haslab Marvel Legends figure. This one will be Fantastic Four related, and you gotta think it is Galactus. Could be a FantastiCar though.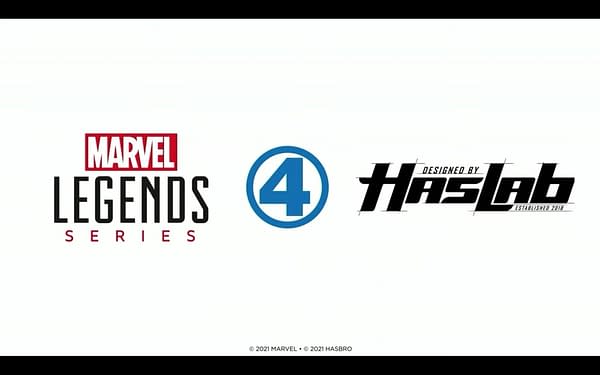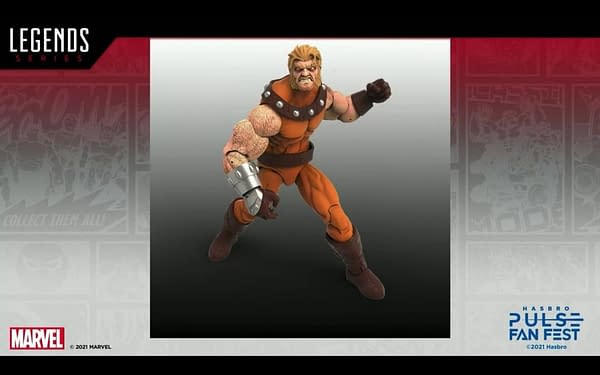 Finally, a second wave of Age of Apocalypse will be coming. The first figure shown is Sabertooth.
Most of these reveals will be up for order on Hasbro Pulse today here at 5 PM EST.
---
---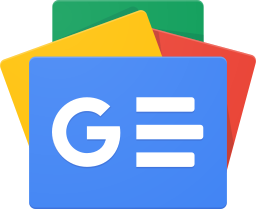 Stay up-to-date and support the site by following Bleeding Cool on Google News today!