"Mortal Kombat" Gets a New Challenger with Storm Collectibles
The Mortal Kombat has begun yet again and this time the God of Thunder has returned! Raiden is making his way to the arena again as Storm Collectibles finally shows off their next figure release from their Mortal Kombat line. We were given a teaser for this figure before but all we saw were electric hands and an exploding head. This time we get to see the full character and he is ready to bring the thunder to any collection. Raiden will come with three interchangeable heads, 6 pairs of hands, and lightning bolt effects. You will also get Raiden's iconic fatality as well as a fatality piece for other Storm Collectibles Mortal Kombat figures. He will be priced at $70 and is set to fight again in April 2020. These are some of the coolest figures out there that any Mortal Kombat fan can easily get behind. You can lock down yours online and he is located here.
"When a god speaks, heed him."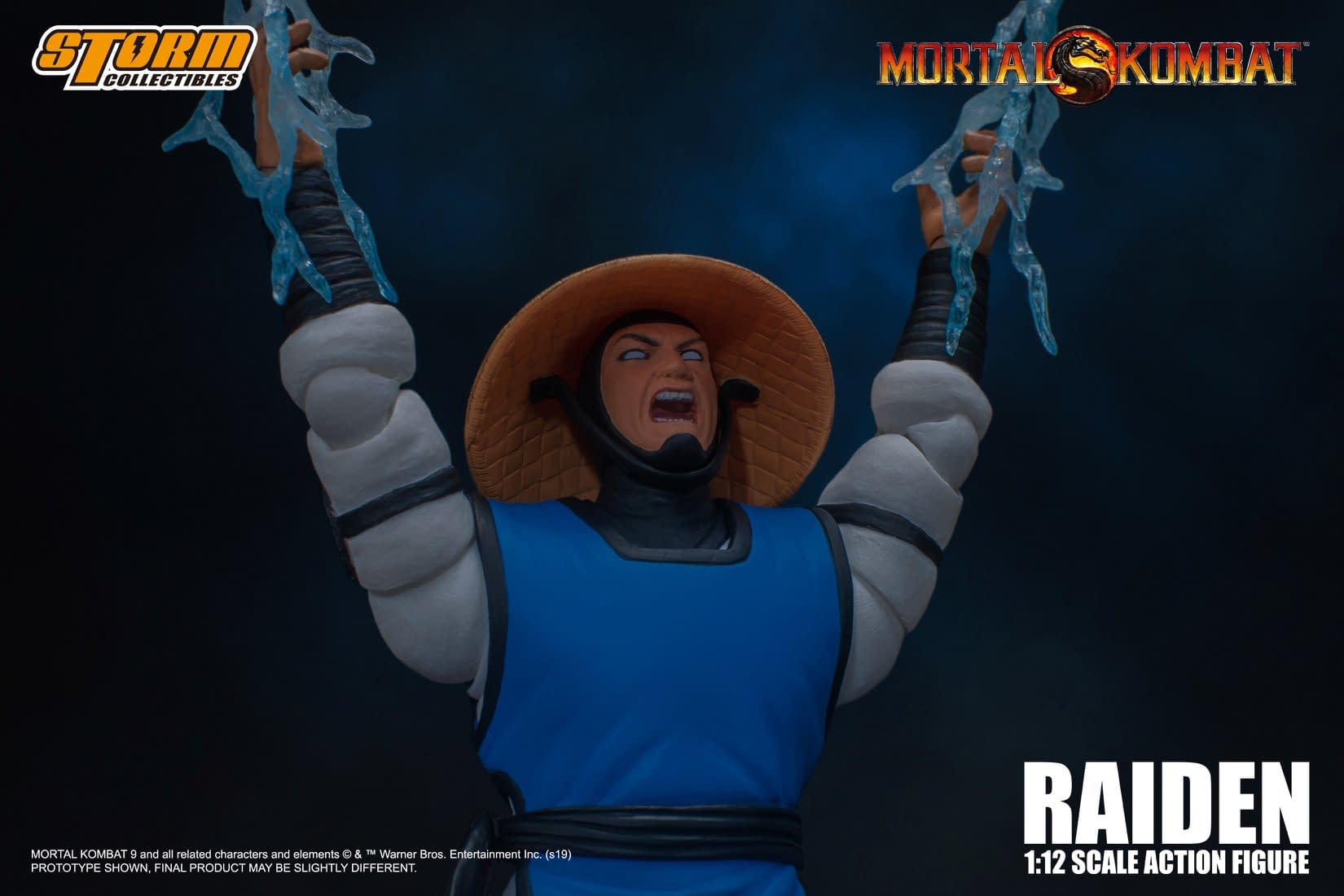 Raiden – Mortal Kombat Action Figure
Raiden is the God of Thunder and Protector of Earthrealm. Ageless and wise beyond measure, he leads Earthrealm's morals in the endless battle against the forces of darkness. When Shao Kahn, Emperor of Outworld, threatened to merge his realm with Earthrealm, an overwhelmed Raiden implored the Elder Gods to give Earthrealm a fighting chance. Thus the Mortal Kombat tournament was created. For millennia Shao Kahn has been kept at bay, but nine consecutive losses to Goro have eroded hope that Earthrealm can be saved. Determined to prevent Armageddon, Raiden tirelessly quests to find a champion worthy of Mortal Kombat.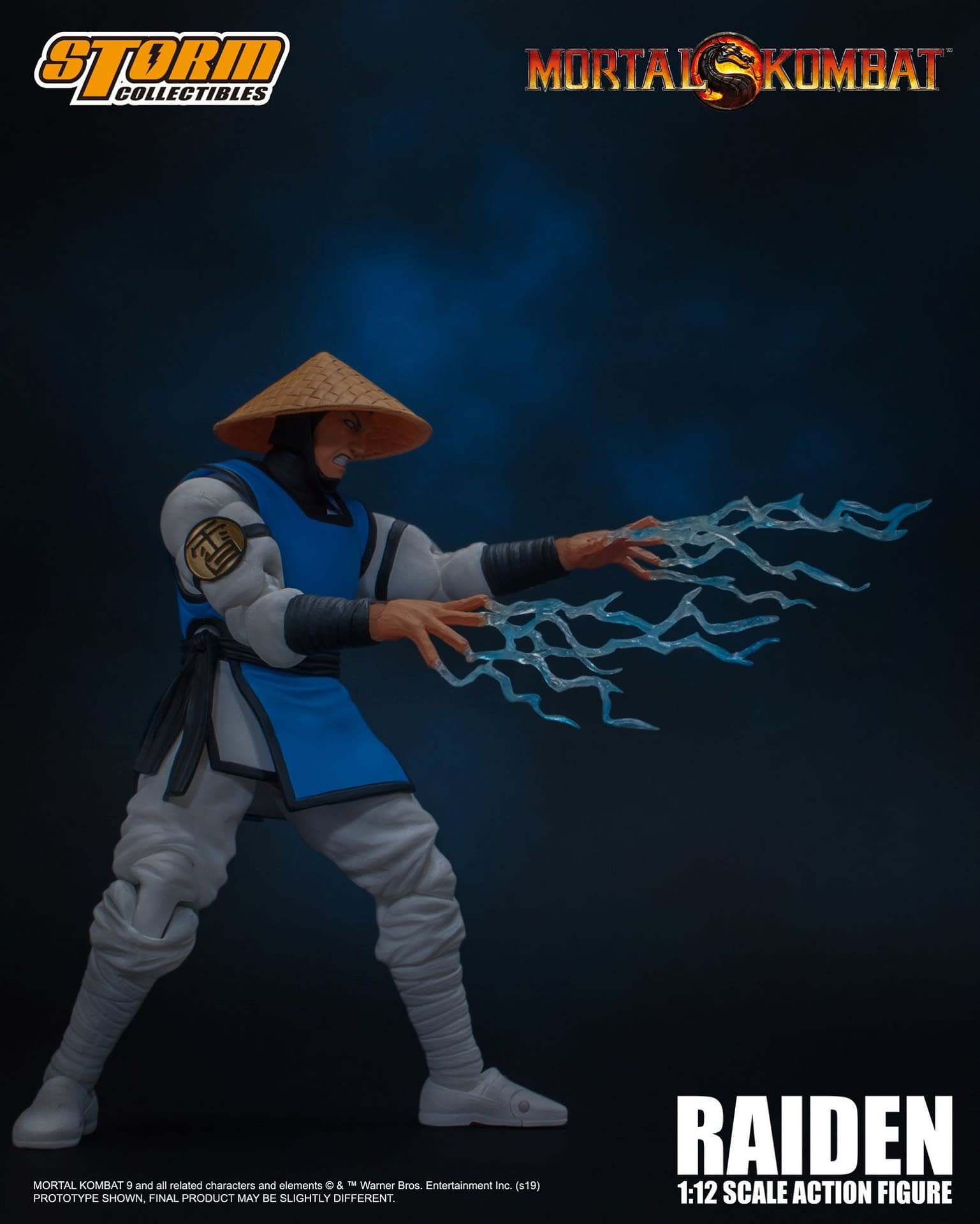 Features:
– 3 x Head Sculpts
– 6 x Pair of Hands (one pair of hands with lighting bolt)
– Lighting Bolt Effect
– Raiden's Fatality – Head Electrocution Effect