Posted in: Collectibles, Statue | Tagged: PCS Collectibles, teenage mutant ninja turtles, tmnt
---
New Teenage Mutant Ninja Turtles 1:3 Scale Statue Arrives from PCS 
PCS Collectibles is back and entering the sewers of New York once again with a brand new 1:3 scale Teenage Mutant Ninja Turtles statues 
---
It is going to be a big year for Teenage Mutant Ninja Turtle fans in 2023. Not only are we getting a new animated film from Seth Rogan with Mutant Mayhem, but plenty of new collectibles are on the horizon. Playmates continue to dish out releases, NECA is still going strong, and Mezco just dropped their $400 4-Pack set. For static collectors, Premium Collectibles Studio has just revealed their latest Teenage Mutant Ninja Turtles 1/3 statue with Donatello. Standing 24" tall, two versions of this statue are getting released with a standard and deluxe. Both versions feature Donny with his signature bow staff, teched-out turtle shell, and standing on plenty of destroyed Mousers. The Deluxe will come with swappable parts like a Goggled head sculpt and secondary hand holding with throwing stars. This statue is a must-own Teenage Mutant Ninja Turtles statue and is priced at $1,205. Both versions are extremely limited, with 500 pieces for the standard and 300 pieces for the deluxe, with both being already up for pre-order here.
Donatello Joins PCS Teenage Mutant Ninja Turtles Statue Series
"Sideshow and Premium Collectibles Studio present the Donatello 1:3 Scale Statue, a tech-loving Teenage Mutant Ninja Turtles collectible statue bringing his brains to the battle. Donnie joins his brothers in the TMNT Legends 1:3 Scale Statue collection, an original series of designs inspired by the many iconic appearances of the Ninja Turtles over the last 35 years. The Donatello Statue measures 24" tall and 14" wide as the studious shellhead crouches over a sewer base covered in defeated Mouser robots. Green sludge leaks from a grate below his feet as he holds his bo staff, ready for the next skirmish."
"The Donatello Statue is fully sculpted to capture a blend of realism and classic comic book style, with detailed textures and painting to bring the tactical turtle to life in three dimensions. He has a smirk on his face and a ton of tech strapped to his shell, including a radar device to scan for additional robot foes. His clothlike wraps and protective gear show signs of weathering from his time training under Master Splinter alongside his brothers Raphael, Leonardo, and Michelangelo. Donnie's signature look is finished with a purple bandana and white eyes in a style that reflects the energetic, modern style of TMNT comics."
"He makes one shell of an addition to any team he's on! Kick the Foot Clan outta town and bring home the Donatello 1:3 Scale Statue by Premium Collectibles Studio for your lineup of TMNT statues today. The Donatello 1:3 Scale Statue — Deluxe Edition includes a swap-out portrait with his vision tech goggles over his purple bandana as well as a grimacing expression. He also comes with a swap-out left hand holding throwing stars for additional artillery, giving collectors multiple exclusive display options."
---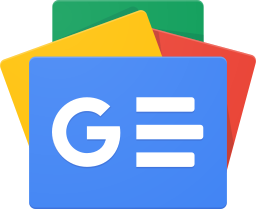 Stay up-to-date and support the site by following Bleeding Cool on Google News today!