NYCC is only a couple weeks away and Funko has released all of their NYCC Funko POP Exclusives. Movie and Funko Originals have been already covered, this one is too cover all of the Television Funko Pop releases. This wave does include some amazing fan favorites that people will love to get their hands on. 
Now for TV releases and some of these caught me by surprise. First, we are getting Britta from Community, Clyde and Professor Pa from Hanna-Barbara and Clang, Cling and Witchiepoo from H.R. Pufnstuf. Rick and Morty will be getting two reveals that I can assume are from their an upcoming season, but they've been left a mystery.
Green Hornet will be getting a 2-pack with GH and Kato. Two leading ladies get their shine this year too with Missandei from Game of Thrones and then Daria from Daria. Tzim Sha from Doctor Who is also getting their debut too. 
These last five NYCC Funko POP reveals are my favorite from the television wave. First up we are getting a Samurai Jack 2-Pack, with Jack and Aku! This an awesome reveals and perfect for a convention. Next, we are getting the Cabbage Man from Avatar: The Last Airbender and he comes with a Cabbage Cart! This is one that will defiantly please fans from the series. While we are on the track of animation we will also be getting two My Hero Academia Funko Pops: The Hero Killer Stain and Dabi! Next, we are getting another The Office Funko POP, this one is another Dwight Schute but he has his bobble-head in his hand. Finally, the last NYCC Funko POP for the television wave is the one I was hoping would appear, Dustin's girlfriend Suzie from Stranger Things!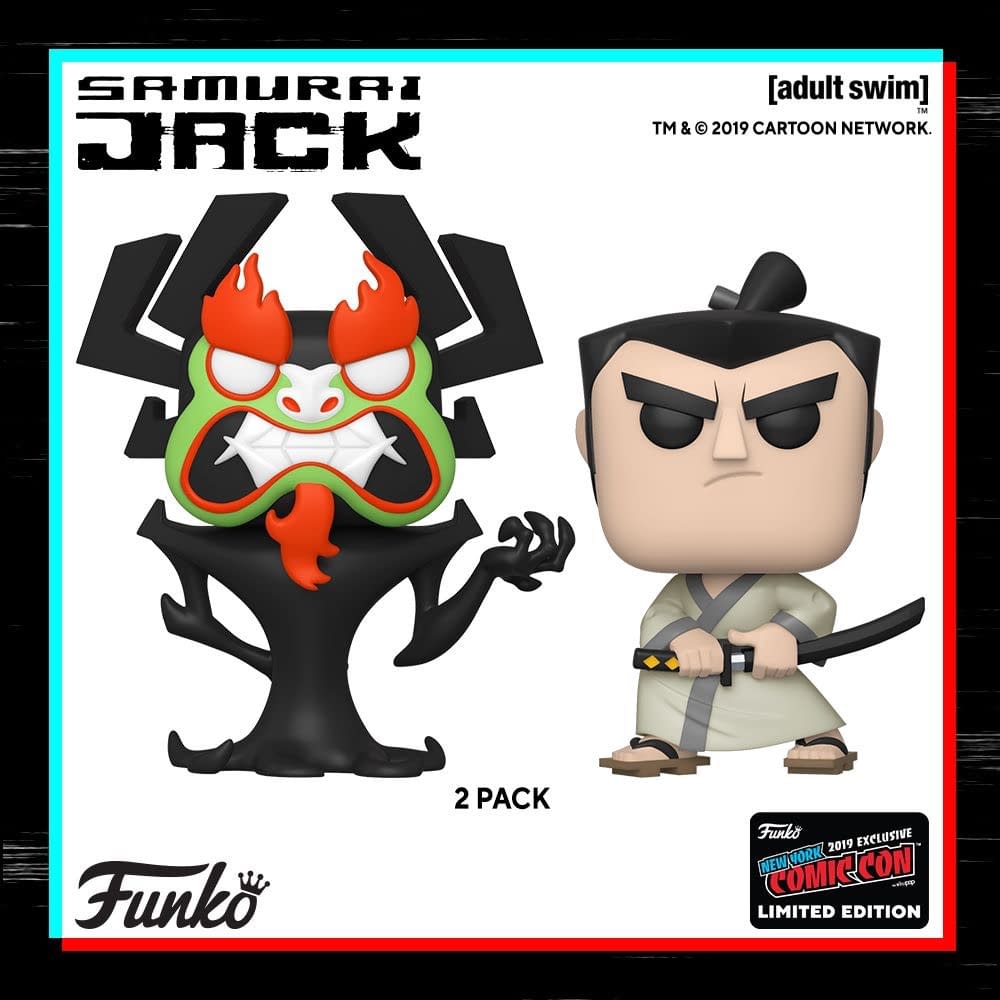 Most of these will be shared exclusives. We will see some news shortly of what will go where, I can imagine Hot Topic will be a good hunting ground for My Hero and Avatar and Hanna-Barbara would be Funko-Shop. NYCC starts October 3 – 5 so I would expect these to drop on Thursday the 3rd or Friday the 4th. The dates have varied over the years so it's hard to pinpoint the exact drop. Hunt away!