Odin Welcomes You to Asgard with New Iron Studios Statue
Your King as arrived as you cross the rainbow bridge into Asgard. The God of Thunder, Thor even bows before his father, Odin. Iron Studios announced their newest Marvel statue with this Asgardian King. This is a pretty unique statue as it shows the King on his throne and he is just packed with detail. There is so much put into this statue from the craftsmanship on this throne to his armor. Whether your a fan of Marvel Comics or just Norse Mythology this is a great piece for you. This is one statue that rally has you get your money worth as it clocks in at $189.99. Pre-orders are also already up and you can find them located here. This piece will enhance your Thor and Marvel collection so secure yours.
"You have strutted around my kingdom and terrorized my people long enough. GO AWAY! You don't want to fight me."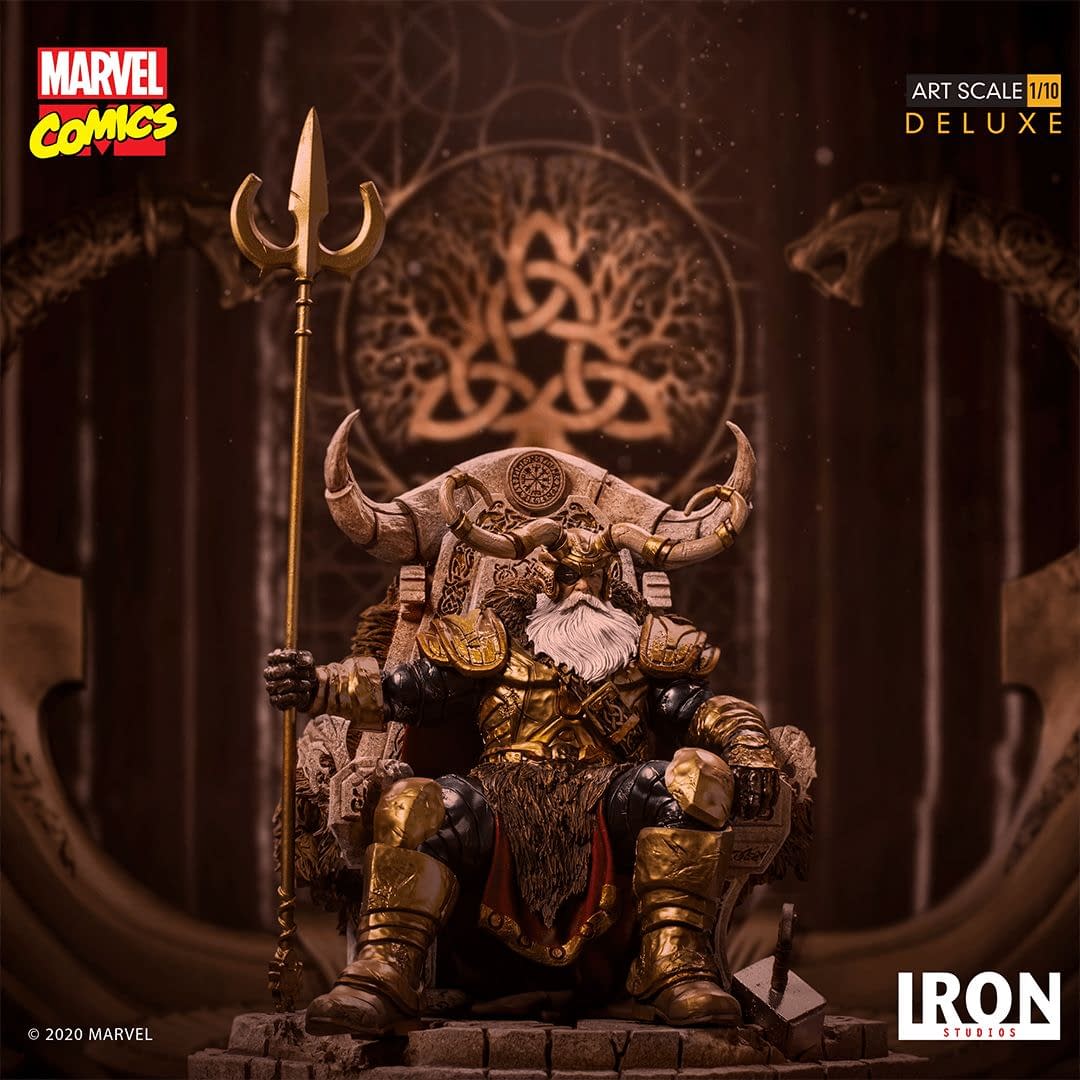 Odin Deluxe Art Scale 1/10 – Marvel Comics Series 6
DESCRIPTION
License: Marvel Comics
Scale: BDS Art Scale 1/10
Features:
– Limited edition
– Made in polystone
– Hand painted
Product dimensions: 12.1 in (H) x 8.6 in (W) x 7.8 in (L)
Product Weight: 5 lbs
Release schedule: Fourth quarter of 2020
*This item will be shipped from our warehouse in Los Angeles – California