Stan Lee is The Godfather of comic books. He created so many characters inside the world of comics and touched many lives. He easily influenced pop cultures as we know it with his ideas. Without his creations, we wouldn't have had one of the biggest cinematic moments either with Avengers: Endgame. Now with Iron Studios, you can own Stan Lee with a cute and cartoonish statue. We see him in a director's chair as he smiles behind himself. His iconic mustache and glasses are obviously there and are amazing. On the back of the chair, we do get to see his signature too. This cartoon-style design is pretty cool and would make any comic fans like toon something special with there very own Stan Lee. I would love to have this figure posed up next to one of my comics and I think it would be a nice piece of history for any collectors collection. With his passing, I'm sure this won't be the last collectible we see of him but it is priced right and designed well and in time it would be really appreciated by his fans.
The Stan Lee Minico Statue is priced at $34.99. It is expected to ship between July and September 2020 and pre-orders are already live and located here.
Remember the Legend of Stan "The Man" Lee true Believers! Excelsior!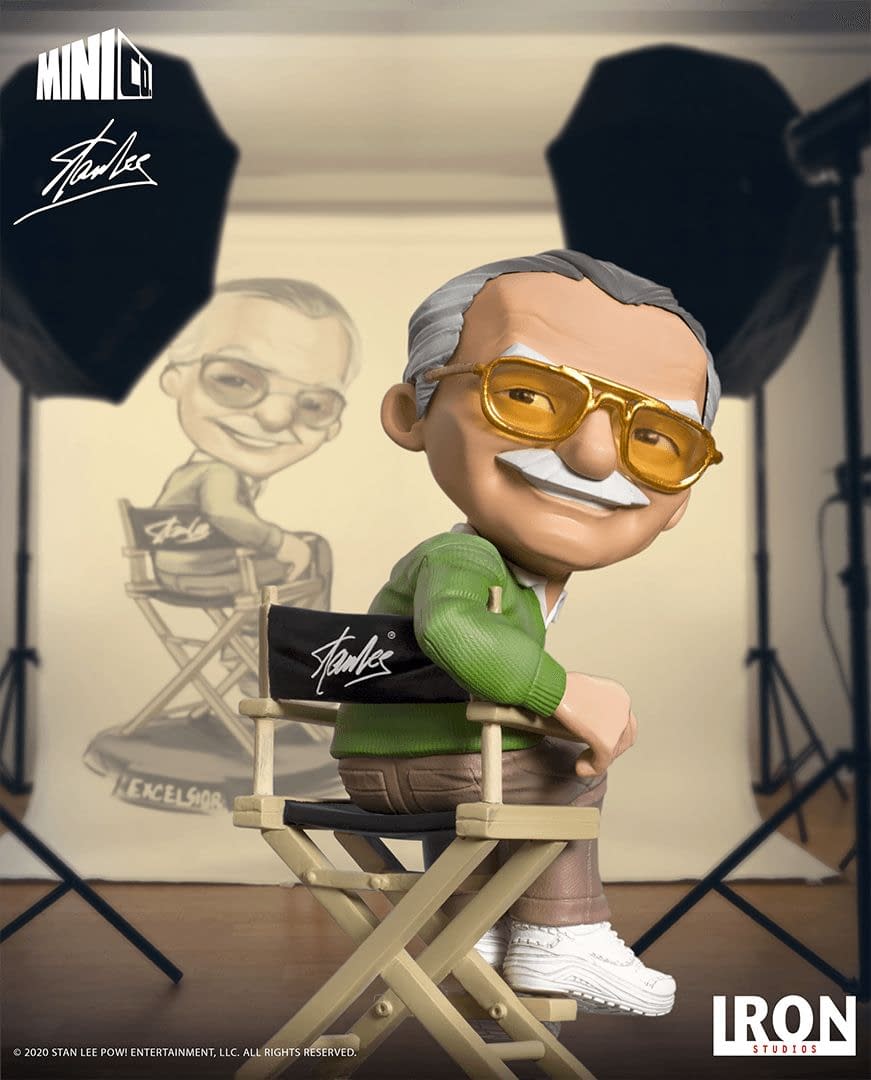 DESCRIPTION
Stan Lee Minico
License: Stan Lee
Scale: Minico Figures
Features:
– Creation: Iron Studios
– Made in plastic (PVC)
– Hand painted
– Includes base display
Product dimensions: 5.5 in (H) x 3.5 in (W) x 3.5 in (L)
Product Weight: 0.4 lbs
Dimensions of the package: 200mm x 115mm x 95 mm
Released US: Third quarter of 2020
*This item will be shipped from our warehouse in Los Angeles – California
Enjoyed this article? Share it!