The Joker Is Pulling All the Strings with Exclusive Geek X Statue [Teaser]
The Joker is on the list of one of the craziest and deadliest villains out there. Batman has always had his hands full when dealing with this Clown Prince of Darkness. From all of his portrayals in the comics, television, and movies you can always see or just sense that the psychotic power. Geek X has recently unveiled a teaser image for one of their upcoming exclusive statues. This statue shows the Joker being a puppet master with the strings being attached to Batman and Robin. This is an amazing and unique Joker collectible with so much that pulls the eyes too. The strings that seem to look like wire attached from Joker's fingers to the Puppet Dynamic Duo. The coolest little part of this statue that I love is the "broken" strings above the Batman puppet. The crowbar in Robin's hands also seems to be showing a fight between the dynamic duo. This statue has character and a story on its own and that is what gets me excited about this Joker statue. The backdrop of the city and the batmobile are great little details I like to see here. The theme and character designs seem to be based on the 1966 version of Batman, Robin, and Joker. I can wait to see more details and closer up images of this Geek X exclusive piece. A lot of Batman collectible have seemed to be dropping lately, I can assume it's because the 80 years of Batman but Batman fans are also passionate and he is one of DCs flagship heroes.
No other details have been announced or revealed about it yet. No release dates or price was given just yet. I'm sure we will get more details and closer images of the Joker statue.
Check out all the puppetry down below: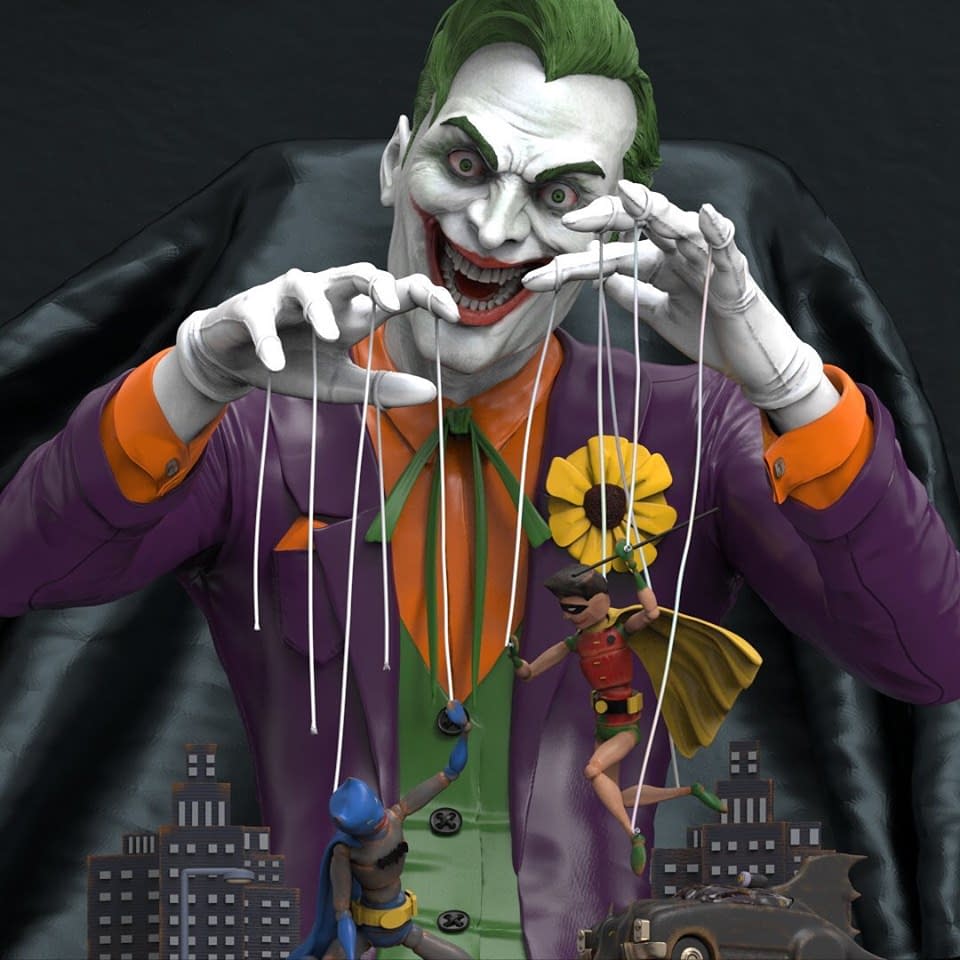 "Madness is the emergency exit" – J
Geek X is proud to reveal our second statue Strings! Coming soon to pre-order!