Posted in: Collectibles, Props | Tagged: dc comics, Factory Entertainment, wonder woman
---
The Wonder Woman God Killer Sword Arrives from Factory Entertainment
Factory Entertainment is putting the God Killer Sword into the hands of collectors as they unveil their newest Wonder Woman prop 
---
The DCEU might be changing, but some of those films will still always stand out to DC Comics fans like Wonder Woman. The film took us back to WWI and captured some incredible fights and sequences of the Princess in action. Factory Entertainment was one of the few companies that brought fans some replicas from the film with their 1500-piece Limited Edition of the God Killer Sword that dropped in 2018. Well, that legendary is s weapon is back with some new key upgrades to keep that original version special.
Wonder Woman fans will now be able to wield the power of a god with the Elite Edition God Killer Sword replica. Each blade is hand-crafted using traditional sword-making techniques and premium materials to give fans something truly authentic. This includes a hand-forged H1 stainless steel, mirror-polished blade with some incredible acid-etched Amazonian runic scrip. This sword comes in at 30" long and brings the Wonder Woman legacy to life and put right into your hands. Collectors can find the Elite Edition God Killer Sword for $505, set for an August 2023 release, and pre-orders can be found here.
Wield the Power of a God with Factory Entertainment
"Factory Entertainment's newest prop replica is an Elite Edition of Princess Diana's iconic weapon, the God Killer Sword, as featured in the hit Warner Bros. motion picture, Wonder Woman. Wonder Woman ascended a high tower on Themyscira to acquire one of the many gifts the gods gave to the Amazons to use in her efforts to slay Ares the God of War. Any ordinary weapon wouldn't stand a chance against such a powerful foe, so she obtained a sword fashioned by Zeus himself, the God Killer."
"Factory Entertainment released a 1500-piece Limited Edition of the God Killer Sword in 2018, which sold out in record time. Since then, they received many requests from collectors to make it available again. In order to satisfy the customer's wishes, while preserving the collectability of the original Limited Edition, they have chosen to create a new Elite Edition God Killer Prop Replica Sword, which has some key upgrades from the previous Limited Edition."
---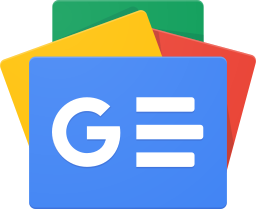 Stay up-to-date and support the site by following Bleeding Cool on Google News today!