Posted in: Collectibles, threezerostore | Tagged: hasbro, Threezero, transformers
---
Transformers: Rise of the Beasts Bumblebee DLX Arrives from threezero
Threezero is back with some more impressive DLX releases from the world of Transformers with Bumblebee joining the fight 
---
Transformers: Rise of the Beasts debuts in theaters this week, and threezero is celebrating. A brand new figure has been revealed as part of their impressive 1/6 scale DLX Transformers line. These Autobots and Decepticons feature a die-cast metal frame design with an advanced range of articulation. Bumblebee is ready to join the fight with the Maximals with a new figure that captures his new live-action movie appearance without the transforming function. Bee will stand 8" tall and will feature LED elements with light-up eyes (red and blue) as well as standard and battle-ready head sculpts. As for weapons, threezero was sure to include his dual-arm Ion Blasters that also light up. Other impressive features of this Transformers figure are soft rubber material for his wheels, a weathered effect, and seamless articulation. A new threat has arrived on Earth, and it is up to Bumblebee and the Autobots to stop it. Pre-orders of this Rise of the Beasts figure are not live, but fans will be able to find him right here.
Transformers: Rise of the Beasts DLX Bumblebee Lands
"The next exciting installment in the "Transformers" film series, "Transformers: Rise of the Beasts," is in theaters this summer and the beloved Autobot Bumblebee makes his dazzling return to the cinema and to threezero's DLX Collectible Figure Series with his all-new upgraded bot mode design!"
"Transformers: Rise of the Beasts" DLX Bumblebee faithfully reproducing the movie's design in every detail and appearance, carefully depicting Bumblebee's stylish new bot-mode. DLX Bumblebee's eye components on the Battle Head feature interchangeable dual-color red and blue LED lights, and includes interchangeable dual-arm Ion Blasters equipped with LED light-up effects, perfectly capturing Bumblebee's battle mode."
"The wheels on the body are made of soft rubber-like material with added weathering effects. The highly articulated DLX Bumblebee has cleverly designed joints, allowing for seamless and extensive range of motion throughout his entire body including the rear wings which can replicate their folded and unfolded positions. The action continues with threezero's renowned craftsmanship and weathered paint application fully replicating this heroic Autobot."
"DLX Collectible Figures present intricate Transformers designs in a smaller scale with high-fidelity production value. With its unique die-cast metal frame design, DLX not only provides an advanced range of articulation, but also greatly enhances the weight and durability. Together with the detailed and weathered paint application of threezero, a remarkable resemblance is achieved in matching the characters as seen in the original media."
---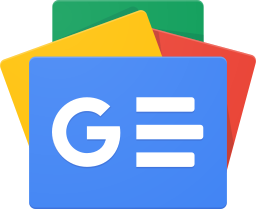 Stay up-to-date and support the site by following Bleeding Cool on Google News today!