Wonder Woman Goes Classical Greek in a New Cryptozoic Statue 
Wonder Woman is a superhero female icon. She has been around a lot longer the rest out there. Her recent blockbuster appearances have given her some much-needed attention. This collectible is something different and unique and I absolutely love it. A collaboration between Warner Brothers and Cryptozoic has lead to the Wonder Woman: Princess of Themyscira statue. The statue pulls from tradition Greek statues and reimagines Wonder Woman as a classical statue. This is almost a combination of historical fused with pop culture, and as a historian, I'm in love with this piece. The white and old colors combine and it pulls your eyes in. The spear is removable and her shield is inscribed with Greek Lettering. This would be an amazing piece for any Wonder Woman fan or art collector.
Wonder Woman: Princess of Themyscira Classical Greek Sculpture Cryptozoic/ Warner Bros. Statue will be released at NYCC, October 3-6. This will be followed by a general release of the statue after the convention. The statue is priced at $150 and it does seem available for preorder already on their site. Remember, Wonder Woman is limited to only 2500 pieces so look down yours today!
"Now I know, that only love can truly save the world. So I stay, I fight, and I give, for the world I know can be."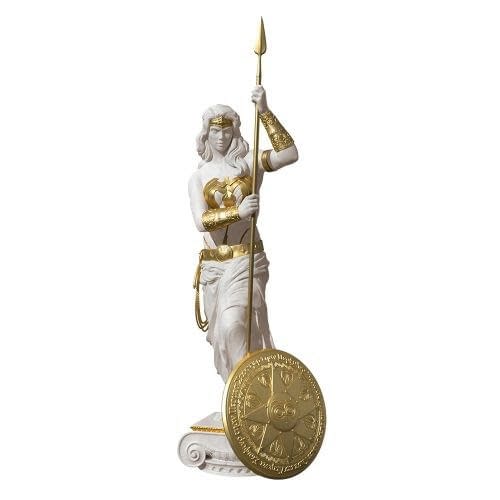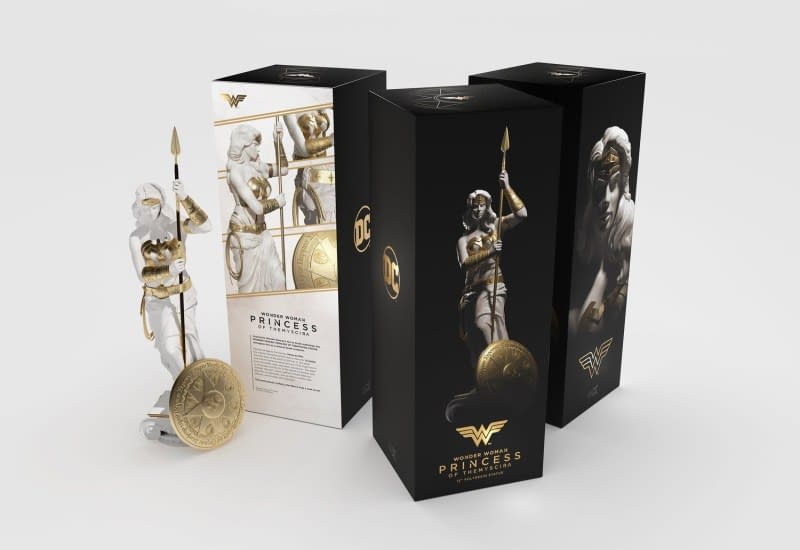 Inspired by the character's ties to Greek mythology, the Wonder Woman: Princess of Themyscira Statue reimagines her as a classical Greek sculpture. Paying homage to the famous Venus de Milo, the marble-colored polyresin statue measures 14 inches from the base of the plinth to the top of the spear and features gold-accented versions of the Super Hero's iconic bracelets, lasso, and other accessories. The spear is removable and the rim of the shield is inscribed with Wonder Woman's classic epithet in Greek lettering: "Beautiful as Aphrodite, wise as Athena, swifter than Hermes, and stronger than Hercules." This meticulously crafted collectible is truly a work of art!
KEY FEATURES
Reimagines Wonder Woman as a classical Greek sculpture
Meticulously crafted, highly detailed polyresin statue
Impressive height of 14 inches (from the base of the plinth to top of spear)
Features gold-accented versions of character's iconic accessories and removable spear