Posted in: Avengers, Comics | Tagged: coloring books, Comics, HRL, marvel
---
3 New Marvel Comics Adult Coloring Books Coming In 2018: Black Panther, New Mutants, And Avengers 
There are three more Marvel coloring books coming in the first quarter of 2018: Black Panther, New Mutants, and Avengers, which all tie in to upcoming superhero movies.
Yes, it is a license to print money. In black and white, so you can color your own. The adult coloring book craze may have reduced a tad since last year, but it remains a significant publishing category in the book market. And comic book publishers are in the enviable position where they have plenty of black-and-white artwork sitting on their servers doing not much — which means an easy opportunity to take advantage of.
COLOR YOUR OWN BLACK PANTHER – January, 120 pages, $9.99. Wakanda colors are you gonna use? Whether it's pencils, markers, crayons or charcoals, the choice is yours! The Black Panther is on the prowl across 60 pristine pages illustrated by some of Marvel's fi nest from all eras. But nothing is ever black and white for a monarch like T'Challa, and so this collection of stunning line work needs you to fill in between the lines. You're free to go with blue or gray highlights for a classic look, or mix things up with a red, yellow, orange, green or — dare we say — pink Panther! From the lush foliage of jungle action to the gleaming Golden City, the world of Wakanda awaits — including friends and foes like Shuri, the Midnight Angels, Klaw and Man-Ape, and T'Challa's colorful colleagues in the Avengers, the Ultimates and the Crew! Get painting the Panther!
COLOR YOUR OWN X-MEN: THE NEW MUTANTS – February
Choose your hues for the New Mutants! They're the next generation of X-Men, and there's one thing they need to learn — life spent fighting for Xavier's Dream sure is colorful! Now it falls to you to teach that lesson, with all the pens, pencils and crayons you can get your hands on! These Children of the Atom are here in black-and-white, ready for you to put them in their classic black-and-yellows — and maybe even some of their more adventurous costumes! All your favorites are featured in awesome artwork by Marvel greats, waiting for you to unleash their glorious potential. Have a blast with Cannonball and a howling good time with Wolfsbane! Make a Mirage with Dani Moonstar and unleash every color under the Sunspot! Their future is in your hands — so it's time to work your Magik!
COLOR YOUR OWN AVENGERS – APRIL
And there came a day, a day unlike any other, when Earth's mightiest heroes and heroines found themselves uncolored, without their common palette! On that day, the Avengers were adorned — with all the hues no single super hero could withstand! Through these pages, their roster prospers, changing many times, but their glory will never be denied! Heed the call, then — for now, you Artists Assemble! Yes, your big moment is here. Captain America, Iron Man, Thor, Black Widow, Hawkeye, Hulk, Vision, Scarlet Witch, Quicksilver, Black Panther, Captain Marvel, Falcon and many, many more are in action in beautiful black-and-white illustrations by some of Marvel's fi nest talents from across the eras! They're just waiting for you to enter the fray — so grab your full lineup of markers, pencils or crayons…and unleash an Avengers world of color!
No artists listed, but that looks like Mike McKone, Dio Neves, and Art Adams on the covers.
---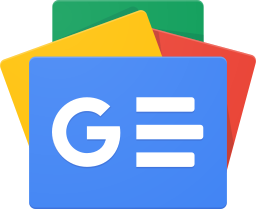 Stay up-to-date and support the site by following Bleeding Cool on Google News today!