A Much Loved Marvel Character Back From The Dead After Secret Wars – FCBD Spoilers There's a corner of a panel in the All-New All-Different Avengers Free Comic Book Day title that should give cheer to certain Marvel fans. Spoilers, obviously.
Because in recent issues of All-New Captain America, Marvel suffered the death of a major character.
Redwing, the telepathically bonded pet of the Falcon, met his untimely end.
But, hidden away at the end of the All-New All-Different Avengers #1 for Free Comic Book Day…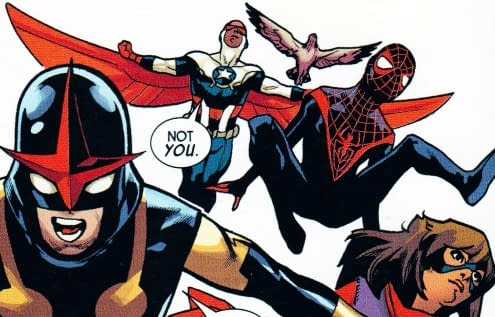 Is that Redwing? Or Redwing Jr?
Follow other FCBD coverage here later today. Be warned… spoilers kill.
And find more about Free Comic Book Day here.