Posted in: Comics | Tagged: comic conk, Comics, emma rios, hannibal tabu, image comics, kelly sue deconnick, pretty deadly
---
A Pretty Ripped Up Comic? (UPDATE) In Hannibal Tabu's latest column, The Buy Pile, at CBR, he reported;
The retailer at Comics Ink made the case that "Pretty Deadly" #1 has superseded "The Monarchy" as the worst comic ever. The case that was made was that this comic combined "psycho babble, [being] pretentious, bad writing and meandering." While it has only one issue to "Monarchy's" twelve, it is remarkable in its rough hewn, unfinished looking art, drifting narrative and tedium. Said retailer tore a copy of the issue up in front of customers, stating there's "nothing in there that makes you want to pick up the second issue." That's hard to argue against.
Image Comics took to Twitter.
Since Comics Ink in Culver City is tearing up copies of PRETTY DEADLY, in front of customers, here are stores in LA that might have copies:

— Image Comics (@ImageComics) October 24, 2013
Earth 2, Golden Apple, Meltdown, House of Secrets, Hi De Ho, Collector's Paradise, Beach Ball Comics. Find a store: http://t.co/vMmNByy0Hr — Image Comics (@ImageComics) October 24, 2013
The Twittersphere reacted as you'd expect.
@ImageComics wait what? — Kyle Higgins (@KyleDHiggins) October 24, 2013
@ImageComics Wait…WHAT?!

— When Nerds Attack (@SDCCnerdsattack) October 24, 2013
@brubaker @ImageComics Wait, wait… WHAT? Why? More info please.

— D.J. Kirkbride (@DJKirkbride) October 24, 2013
@brubaker @nickspencer @andykhouri @ImageComics Wow. There are bad retailers, and there are bad retailers.

— Grieve Goreton (@tropicalsteve) October 24, 2013
.@digital_femme @DavidUzumeri Bummed it was that retailer. They're a good shop, TONS of diverse product, foreign stuff, minority section…

— Andy Khouri (@andykhouri) October 24, 2013
Not so fast, Andy Khouri! I called Comic Ink, and spoke to an employee who passed me onto one Vincent More who was working at the store that night. And he told me;
Okay, I will try to clear this up a bit. I was there as the conversation did take place; I run the pull service for Comics Ink.

Speaking to Hannibal, Steve the owner of Comics Ink pointed him towards Pretty Deadly #1 as a suggested first read, to see what Hannibal thought of it. Once Hannibal finished reading, Steve brought out four books and laid them in order from left to right. The first was a Doctor Strange Masterworks volume by Lee and Ditko. Steve used that as an example of a comic containing psycho-babble but still being entertaining. I am blanking on what the second book was but this was used as an example of a pretentious book. The third book was The Monarchy #1 which Steve said was pretentious, full of psycho-babble, and had bad writing. The fourth book in the line was Pretty Deadly #1. Hannibal quoted Steve correctly on this. Steve also did say there was nothing in the book that would make anyone want to pick up a second issue. As for the tearing up a copy of the book I did not witness such a thing happening while I was at the store.

I will add that our customers rely on us to be as honest as possible about the books we sell. Sometimes that means being brutally honest. Our customers appreciate that. However, Steve did order high on the book, to give it a chance based on how well a number of new Image titles are selling for the store. And our customers know we will carry the book based purely on what its sales are at the end of the day, not whether any of us who work at Comics Ink like it or hate it.

This kind of honesty about the comics we sell is so common to Comics Ink that when Total Recall from Dynamite came out (I wrote that), I was not immune to taking my lumps, in similar fashion. I could take my lumps with a smile. I would hope the creators of Pretty Deadly and the folks at Image could do the same.

I think Image is overreacting by telling people to avoid Comics Ink; Eric Stephenson once shopped there years ago as do a number of current and upcoming Image creators and other people in the comics industry and other entertainment fields. Criticism is part of this game. Such an action by Image is demonstrating oversensitivity. This was one retailer's opinion about one book in a week with plenty of titles. Many Image titles sell very well for us. Pretty Deadly may end up doing so as well. It has the same chance of any title to catch the attention of customers as any other book on the shelves. While our customers do seek our opinions about certain titles, they make up their own minds and buy the books they want regardless of what we say.

I hope this clears up the situation a bit.
I emailed Hannibal for his reaction, but haven't heard from him yet. Whatever your take on Pretty Deadly (I enjoyed it and Hannah fucking loved it) ripping up copies may not be advisable – if that happened at all, which Vincent pours cold water on.
If nothing else, if a retailer ordered enough copies it's fully returnable what they don't sell. And online lots of people are paying above cover price, plus shipping, for copies…
UPDATE: Hannibal has replied, saying…
"While I didn't share the retailer's perspective on ripping up this particular issue, I acknowledged his right to spend his money in any way he deems fit. If that meant ripping it up, wiping his butt with it or setting it on fire, it was his money to spend and dispatch as he so chose.
However — and I say this with a comic book coming out from Image in, IIRC, early 2014 — this shop has also ordered heavily on Five Weapons, East of West, Saga (before it was cool) and the very clever Sex Criminals. All Image books. The first time Eric Stephenson set foot in this shop, I was bringing him there, and while there have been some … disagreements with how certain things are done, I believe it is among the finest retailers I have ever patronized, and I burn a lot of gas reinforcing that perspective. They're very supportive of indies, always stock the newest stuff from the majors and have a 10% discount on new comics purchases totaling at least $20.
As far as "Pretty Deadly," I did agree that the art was rough hewn, the story meandered in a way that was not entertaining, the writing was sluggish and lacked both impetus and emotional connection and that the work overall seemed to not be of sufficient quality to recommend. It was, in a word, terrible — as were books from Marvel and DC that week, as many other books have been and will be in the future. When we put our work out in the public eye, we have to accept that people have the right to say whatever they like about it, no matter how harsh their opinion. Opinions, spirit willing, have no room to be infringed upon. I stand ready for just such an onslaught when 'Watson & Holmes' #7 hits on January 15th and when 'Artifacts' #35' hits in (I believe) February.
For this and any other thoughts of mine, feel free to check out the live streamed panel 'Alien Encounters 4: Ain't No Such Thing As Superman' alongside Joseph Wheeler the 3rd, Tony Cade and Brotherman creator Dawud Anyabwile, Sunday October 27th from 12-2 PM PST."
And as for the alleged ripping up, it transpires that this retailer does at least have form in this regard... ---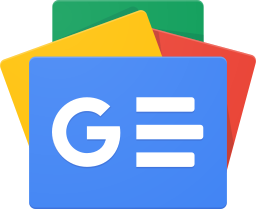 Stay up-to-date and support the site by following Bleeding Cool on Google News today!