A&A #12 – A Fitting Finale For A Fun Series
A&A: The Adventures of Archer & Armstrong wraps up this week with issue #12 by Rafer Roberts and Mike Norton and I'll be honest, the only thing I won't miss about this series is the title. Damn I hate long titles. This whole series has been a great big ball of silly fun and I'm almost convinced to start cosplaying at Armstrong… or just dressing like him. I like his fashion sense and his choice of alcohol.
This is a series finale that knows it's a series finale, with Armstrong not quite breaking the fourth wall, but saying things that are a wink and a nod to the reader. At one point he says that he's confused about everything that is going on in the adventure and he promises the Melissa the bartender that they will be back… which is telling the reader the same thing.
Roberts is able to tie up almost all of the loose ends that included Gub Gub being in Archer's body and Archer being in Gub Gub's head as it doesn't have a body anymore. Dealing with Armstrong's malfunctioning bag, and putting all of the bad guys in their place. He also leaves a few things open for further adventures which I hope will happen soon. Norton's art on the book is spot on. Lots of action but still light-hearted and fun. The book knows exactly what it is and flourished within those confines.
If you haven't been following along with the series, then it worth picking up the trades.
Here is the solicit for the finale along with some preview pages. The book hits shops on Wednesday.
A&A: THE ADVENTURES OF ARCHER & ARMSTRONG #12
Written by RAFER ROBERTS
Art by MIKE NORTON
Cover A by KANO (DEC162063)
Cover B by BRENT PEEPLES (DEC162064)
Variant Cover by BROOKE ALLEN (DEC162065)
The final smackdown!
Archer and Armstrong's cross-country travels through the weird, the wild, and the downright wrong have all come down to this: One final showdown with their greatest enemies! As Ivan the Soviet scientist bear and his army of Florida Men unite with the One Percent to unleash the ultimate death trap, the Valiant Universe's premier adventure duo are gonna need all the help they can get!
Who will live? Who will die? Will Gub Gub ever find true love? These answers and more will stand revealed as multiple Harvey Award-nominated writer Rafer Roberts (Harbinger Renegade) and Eisner Award-winning artist Mike Norton (Revival) bring Valiant's critically acclaimed series to a whirlwind finale that will leave no man – or mackerel – behind!
$3.99 | 32 pgs. | T+ | FINAL ISSUE | On sale FEBRUARY 1
---
---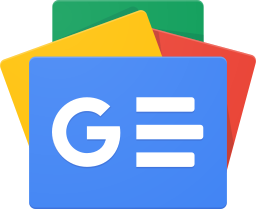 Stay up-to-date and support the site by following Bleeding Cool on Google News today!