Adventure Time At San Diego Comic Con
Keysha Couzens wrote for Bleeding Cool from San Diego Comic Con. Did we all see the giant inflatable? I swear he was turning round at one point…
What time is it? You got it; it's time for the Boom! Comics Adventure Time panel. Unfortunately, Pendleton Ward, the creator of the Adventure Time series, couldn't attend the panel but that didn't stop it from being totally algebraic as we got a sneak peek at several interesting developments coming up from both the Adventure Time comic series as well as the new six issue limited series, Marceline and the Scream Queens. Shannon Waters, editor of the Adventure Time comics as well as Shelli Paroline, Braden Lamb, Meredith Gran, and Chris Holden were in attendance at the panel and they talked about the trials and tribulations of working on the very popular series.
Things kicked off with some information about and a live-reading by Meredith Gran from a few pages from the debut issue of Marceline and the Scream Queens. If you haven't managed to get your hands on a copy yet the gist is this: Marceline starts a band with a few other creatures and Princess Bubblegum signs on to be their manager as they tour throughout the land of Ooo. It's basically a shipper's dream scenario coming true on the inked page. Gran and Waters both profusely thank anyone who's ever contributed to the Adventure Time Wiki as they and Pendleton Ward use it more than their own resources. Gran introduced the audience to the new characters that form Marceline's band: Bongo the drum-playing ghost, Guy the keyboardist with the mysterious secret, and Keila the music nerd who's a fellow vampire. Gran also did a reading of the first couple pages from issue one as well some pages from the second issue. They also showed a special preview of the side comic from the issue done by Faith Erin Hicks, again live-read at the panel but this time by Shannon Waters. In it, Marcline and the Scream Queens play a gig in the land of Blooo where, of course, things are blue causing issues for Marceline's need to feast on red pigment.
Following the preview there was a special video from Adventure Time writer Ryan North who revealed that in the main Adventure Time comic series Princess Bubblegum has created a time machine and hijinks ensue. They even showed us a couple of pages from the issue, and I'm unbelievably excited for the idea of a badass Cable-inspired Finn with a face scar and robotic arm.. The panel discussed getting to draw future incarnations of these characters such as the aforementioned Finn as well as Queen Bubblegum. Apparently, this storyline is a joy for one of the writers, Ryan North, to do as he's completely obsessed with Back to the Future and time travel in general.
There was a quick discussion about the more frustrating elements of drawing for Adventure Time. Everyone declared that the Lich was incredibly hard to get right. They also mentioned hand-drawn vs. digital, Shelli Paroline and Braden Lamb have gone fully digital and Gran mentioned she's still doing things by hand with brush and pen.
Q and A
They promise there will be a story with Susan Strong in it.
Adventure Time's comic series is as close to being considered canon as possible. However they aren't bound by not wanting to mess things up in either property by being afraid to do something awesome in the comic or the show.
Favorite characters to draw include: original characters for the comics, Dessert Princess, Finn, Lumpy Space Princess, and Beemo (Chris said he tries to sneak him into everything he does).
Favorite characters in general include: Lumpy Space Princess, The Ice King, Marceline, and again Beemo.
For the sake of Marceline getting to tour with her band all over they're making up new lands outside of Ooo.
---
---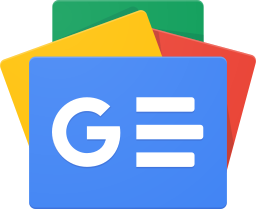 Stay up-to-date and support the site by following Bleeding Cool on Google News today!