Alan Moore And Mitch Jenkins' Unearthing Book Out For Christmas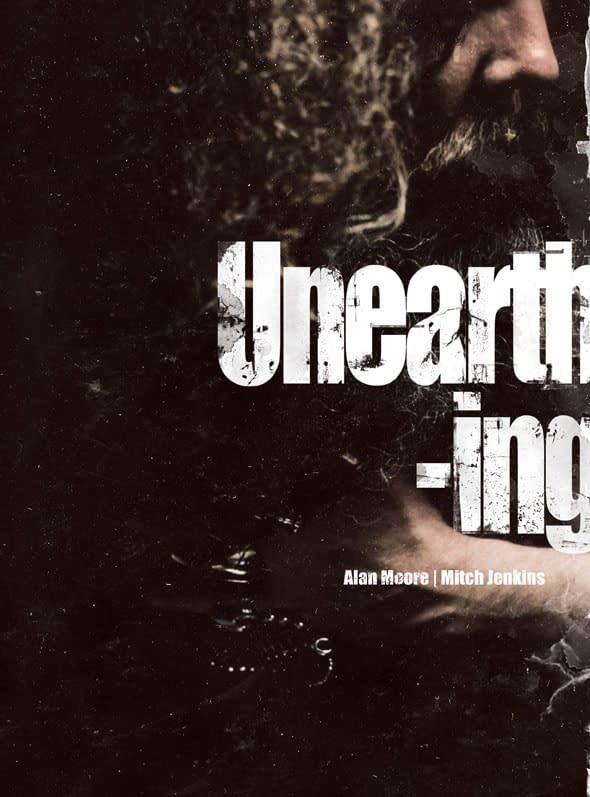 I've been following this for quite some time and now it's here. After the original novella, the box set album, the planned movie and the various live performances, we finally get the photo-manipulated adaptation of Alan Moore's Unearthing by Mitch Jenkins.
Top Shelf Productions and Knockabout Comics are publishing three versions of the book.
A signed and numbered edition limited to 300 copies which can be preordered directly today as a Top Shelf website exclusive, and will actually fund the larger print run of the book.
The non-signed hardcover version will be available in comic stores in December and is limited to 1500 copies. Both these are 184 pages, double sized at 11.75" x 16.5".
There will be a smaller softback version at 8.5" x 11.75" also available, with a flappy cover.
Which will get your money?
Ooh look, there's Phil Hall shaking his head…